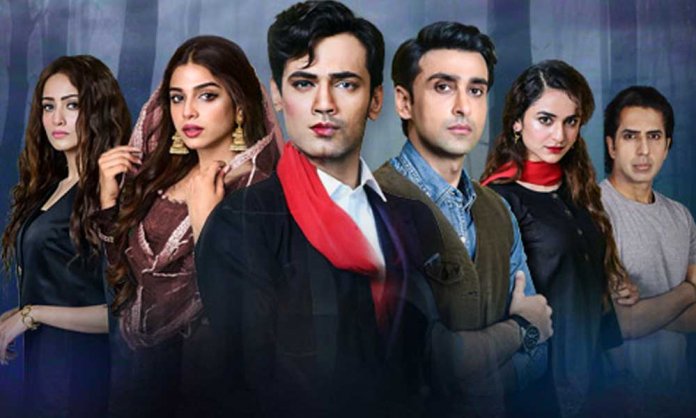 While mostly Pakistani television is flooded with typical storylines that become a bore to watch after the first few episodes, every once in while a few dramas come along to steal our attention due to their unusual plots and spectacular performances.
Ishq Zahe Naseeb seems to be once such play that we had been impatiently waiting for ever since the teasers and OST released.
Starring an ensemble cast which includes Zahid Ahmed, Sami Khan, Sonya Hussyn, Zarnish Khan, Khalid Malik, and Yumna Zaidi, the drama introduced us to the complex characters and promises to be like nothing we've seen before.
Written by Hashim Nadeem, directed by Farooq Rind and produced by Moomal Productions, Ishq Zahe Naseeb aired its first episode on Friday which lived up to the hype and expectations so far.
Danish Taimoor Spills the Beans About Bollywood's Offer to Work with Kareena Kapoor
The drama starts with a small child calling out his parents giving a very eerie feel to the plot and later introduces us to Sami Khan (Kashif) and Sonya Hussayn (Gohar) who look like the lead pair in the play. They're head over heels in love with each other and share some interesting chemistry.
Gohar secretly visits a shrine with Kashif where she is told by a palmist that the two individuals will have a very similar destiny, but not in a way she might have wanted to hear. Gohar who relies too much on horoscopes and predictions was also told that her first husband will eventually die.
On the other hand, she has a good for nothing cousin (Khalid Malik) who is interested in marrying her.
Zahid Ahmad's character who suffers from personality disorder happens to be the highlight of the play. He plays Sameer, a successful businessman who slips into a girl's personality every evening and calls himself Sameera.
We saw a flashback of Sameer's troubled childhood in the first few scenes and also found about his first love, Zoya (Azekah Daniel) who died an unexpected death. Some believe that she committed suicide while others think Sameer killed her; while it looks like a murder, the upcoming episodes will reveal the truth.
He has a friend, Shakra (Yumna Zaidi) who rules his subconscious mind. Sameer doesn't leave home in the evening and we believe it has something to with his psychological condition and Shakra who he's greatly influenced by.
Sami Khan and Sonya Hussyn keep the plot light and fresh for now while Yumna Zaidi and Zahid Ahmed seem to give the most powerful performances of their careers so far. The drama is intriguing and not to be missed.
Ishq Zahe Naseeb airs every Friday at 8 pm on HUM TV.
Pakistani & Bollywood Celebrities Defend Sarfaraz Ahmed Against Harassment!