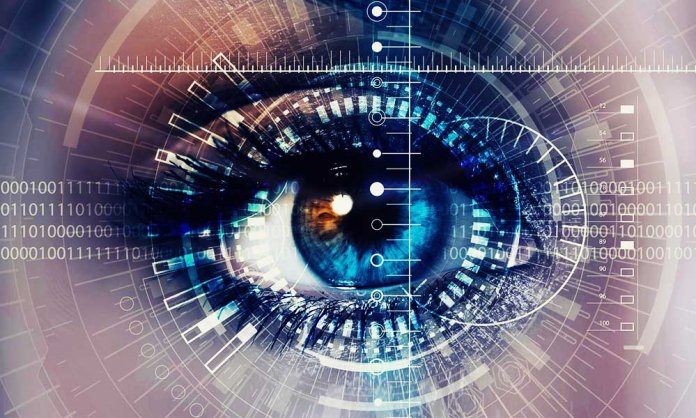 Biometrics refers to an automated system that can identify an individual by measuring their physical and behavioral uniqueness or patterns, and comparing it to those on record.
In other words, instead of requiring personal ID cards or passwords, biometrics can identify fingerprints, face, iris, palm prints, signature, DNA, or retinas of an individual for easy and convenient verification.
In January 2015, the Biometric Verification System for mobile SIMs was introduced in Pakistan. Owning to the security environment in the country, the interior ministry decided for mandatory re-verification of all SIM cards in the country.
By May of the same year, over 75.5 million SIM cards were registered through biometric machines and more than 25 million were blocked owning to non-registration. Following this procedure, the government made biometric verification mandatory for new SIM card registrations as well.
To ensure the success of one of the world's largest and fastest drives to gather biometric information, mobile operators spent billions on not only distributing the biometric machines to franchises nationwide but also on public messages in a bid to educate the masses of this drive's importance.
But the process of getting one's fingerprints authenticated through a fingerprint scanner has been the opposite of convenient for a number of individuals in Pakistan.
Complaints and grievances concerning substandard fingerprint scanners failing to recognize prints, while NADRA's own server being down have caused hassle to those looking to buy new a new mobile connection.
On the other hand, older people whose thumbs don't have the same defined patterns anymore due to loss of elasticity in the skin have also experienced difficulties with the authentication. This proves that technology is non-ideal for all demographics.
Moreover, lately, an alarming number of fake SIM registration cases have sprung up. In December 2018, Dawn broke a story about how three men duped over 800 females from a village in Sahiwal under the guise of the BIPS registration scheme.
These females ended up handing over their CNIC details and registering their fingerprints on a biometric machine. Upon investigation, it was found that almost all the collected data was used to register SIM cards for illicit activities.
Then in April 2019, the Counter-Terrorism Department (CTD) claimed to have arrested seven members of a group, including a former Punjab Police official, allegedly involved in identity theft for the illegal activation of mobile phone SIM cards.
Similarly, offenders have also opened bank accounts through identity fraud. Keeping in view such instances, it's safe to say that an alternative system should be in place to mitigate the risks and problems associated with thumbprint verification.
So what's the alternative? Facial recognition is an option with multiple advantages over fingerprint scanning.  It is even hailed as the future of biometrics because it's affordable, seamless, and offers a higher level of security.
The evolution of smartphones has also involved the replacement of fingerprint sensors with facial recognition technology. Through its liveness detection, the software eliminates any risks of spoof attacks.
But NADRA, being the major beneficiary of the current fingerprint-based biometric system does not seem too keen on switching over to any other technology. NADRA charges PKR 10 per biometric verification from mobile operators. So far, since the system was implemented, mobile operators have paid NADRA over PKR 4.7 billion as biometric charges.
On the other hand, the cellular industry, in the best interest of National Security, has developed a prototype facial recognition system for proof of concept. This system has already been demonstrated to PTA. To make the system foolproof, the two-factor authentication mechanism is used.
As a first step, system checks that NIC presented to the system is genuine and extracts all details including a picture of the customer from NIC. In the second step, the system performs matching of customer picture with the NIC picture after completing the liveness test.
The industry is hopeful for its implementation in the near future, so they can play their part in not only protecting consumers but also supporting the LEAs in fighting extremism nationwide.