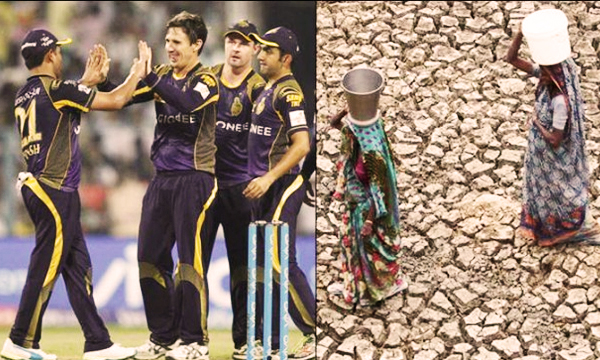 A court on Wednesday ordered the Indian Premier League to move some matches from the drought-hit western state of Maharashtra over concerns that much-needed water would be wasted in maintaining the grounds.
The Bombay High Court order followed a petition filed by a non-profit group challenging the liberal watering of pitches at a time when the state is reeling under a severe water scarcity.
The judges said all matches due to be held after April 30 must be moved out of the state, although earlier matches could go ahead as planned, the Press Trust of India (PTI) news agency reported.
The decision means 13 matches scheduled to be held cities of Mumbai, Pune and Nagpur will have to be moved.
"We agree that merely shifting of IPL matches out of the state will not be a solution but this can be a beginning to address the drought situation in Maharashtra," Judges V M Kanade and M S Karnik said in their order, according to the Press Trust of India (PTI).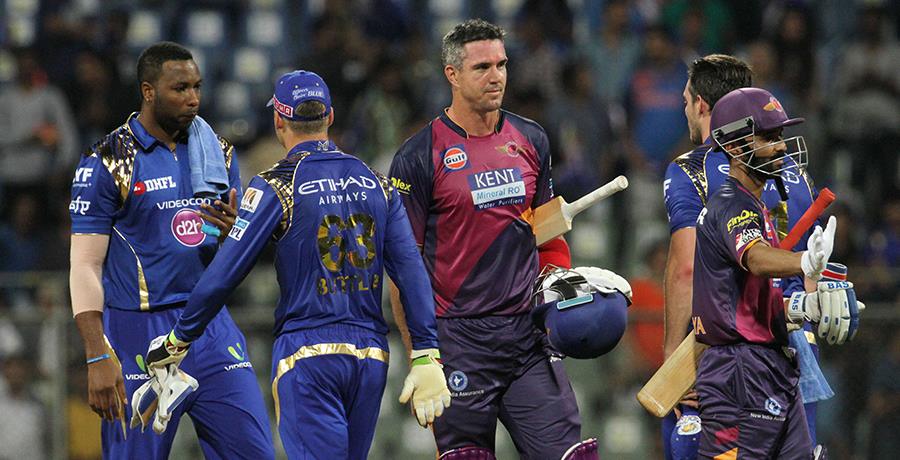 "Several people are dying because of water scarcity in the state. This court cannot ignore the plight of such people," they added.
Thousands of people, mostly poor farmers, have had to leave the worst affected Marathwada region because of the water shortage.
Last year around 1,400 farmers reportedly committed suicide in the region over crop failure from a lack of water, and an inability to meet loan payments.
The Twenty20 tournament's chairman Rajiv Shukla said moving matches would be difficult.
"Organising the IPL is a gigantic work. It's not easy. All preparations had been done, completed," said.
"Now shifting the matches will be a problem," Shukla said.
The Board of Control for Cricket in India (BCCI) had on Tuesday sought to reassure the judges, saying only treated sewage water will be used to water the grounds.
Two franchises of the cash-rich Twenty20 league had said they would donate 50 million rupees ($750,000) to drought relief programmes if the matches could be kept in the state.
The current edition of the IPL, famous for its fireworks and dancing cheerleaders, kicked off on April 9 with 60 matches spread across 10 venues.
The popular tournament has  been plagued by controversies ever since its inception in 2008, with corruption and match-fixing cases often taking centre-stage.
IPL-9 2016 Opening Ceremony: Chris Brown, Ranveer Singh & Katrina Kaif Set The Stage on Fire!
Stay tuned to Brandsynario for more updates!