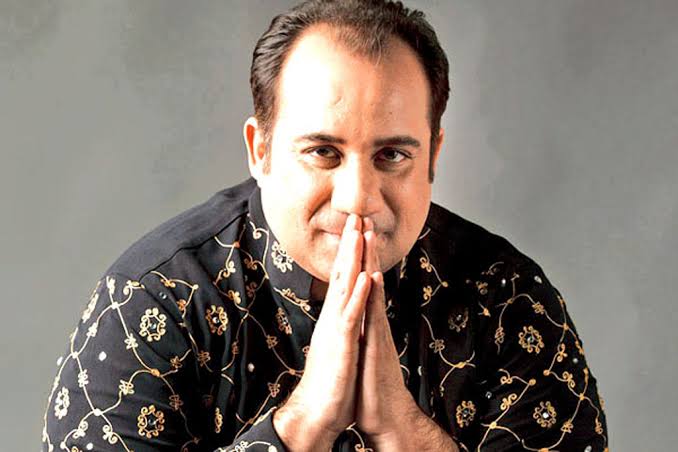 The ongoing tension between India and Pakistan are getting worse by the minute.
As one of the many results, the Federation of Western India Cine Employees (FWICE) has asked Indian promoters Karl Kalra and Nirmal Dhaliwal to cancel Rahat Fateh Ali Khan's performancein the United States and Canada.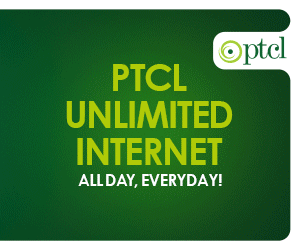 This is not the first time the federation has voiced their resentment against Pakistani artists or any form of Indo-Pak collaboration.
"We have already given our directive that no Indian artist/singer/dancer/anchor/performer and last but not least, promoter would work with [Pakistani] nationals and [Pakistani] artists in view of the current alarming situation between the two countries," read the notice issued.
Iqra Aziz Rejected a Fairness Cream Advertisement Despite Hefty Offer!
"It is, therefore, our humble request to both of you to immediately cancel the above shows to maintain the dignity and honour of your country. You are India, for which you should be proud," the notice continued.
"In case if you don't cancel the shows of Ustad Rahat Fateh Ali Khan and go against the sentiments of Indians, no Indian Artist/ Singer/ dancer/ Anchor, Performer/ Promoter would ever work with you anywhere in the entire world," the federation warned in the letter.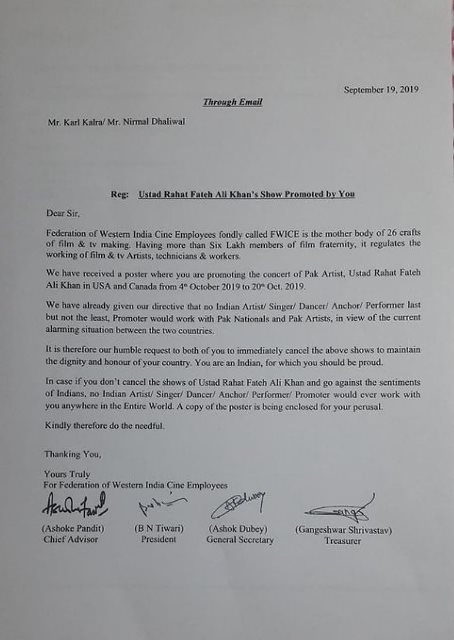 The FWICE earlier banned singer Mika Singh from any performance, recording, playback singing and acting in India 'irrevocably forever' after his visit to Pakistan last month. Diljit Dosanjh was also asked to cancel his US show promoted by a Pakistani national.
What are your thoughts? Comment and let us know.
Stay tuned to Brandsynario for more news and updates.
Twitterati Apologizes To Ali Zafar For Falsely Accusing Him Of Harassment