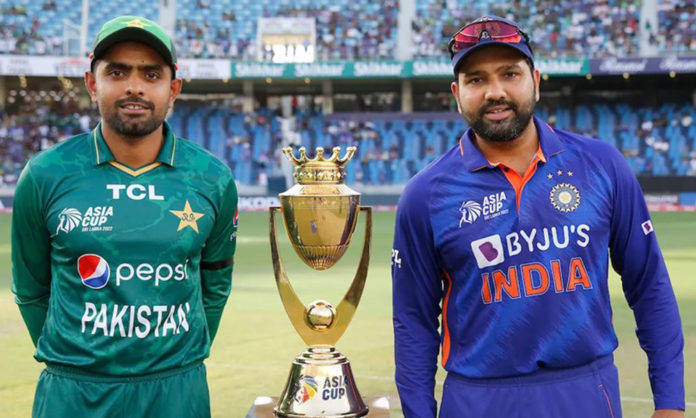 BCCI secretary Jay Shah, on Tuesday, said that India won't travel to Pakistan for Asia Cup 2023, and hinted towards a neutral venue hosting the Asia Cup. Jay Shah is also the president of the Asian Cricket Council (ACC). He said, "I am saying this as ACC President. We [India] can't go there [to Pakistan], they can't come here. In the past also, Asia Cup has been played at a neutral venue."
This statement came just days after Cricbuzz reported that "India is open to traveling to Pakistan and it is certainly on the agenda of the Board of Control for Cricket in India (BCCI). India's clearance will, however, be subjected to the government of the time."
BCCI secretary @JayShah says India will not travel to Pakistan for the 2023 Asia Cup, which is not unprecedented, and the Board will insist on staging the tournament at a neutral venue. Remember, Jay Shah is also the chairman of the Asian Cricket Council. https://t.co/2XmMNgzJ2z

— Rahul Rawat (@rawatrahul9) October 18, 2022
The topic of traveling to Pakistan for the Asia Cup came up for discussion at the 91st Annual General Meeting of BCCI, in the presence of a new set of BCCI office bearers – President Roger Binny, Treasurer Ashish Shelar, and Vice-President Rajiv Shukla.
Jay Shah further said, "It's the government which decides over the permission of our team visiting Pakistan so we won't comment on that but for the 2023 Asia Cup, it is decided that the tournament will be held at a neutral venue."
This sour statement came out amid the goodwill gestures among players of both countries during the T20 World Cup 2022 ahead of their much-anticipated clash in Melbourne on October 23.
Those teams who have betrayed Pakistan Cricket in recent times have tasted the medicine badly on the field of cricket by Pakistan. India is the latest in the list.

Dear BCCI! 23rd October is not far away! Your conspiracy will be exposed! No one can take Pakistan Cricket lightly!

— Arfa Feroz Zake (@ArfaSays_) October 18, 2022
The Pakistan Cricket Board has released a press release today as a response to Shah's comments and rquested ACC to convene an emergency meeting to discuss this "important and sensitive matter".
PCB has shown disappoitnment towards Jay Shah's comments and raised concerns as in what capacity did Shah make such comments on behalf of the Indian board, given that he is also the Chairman of the ACC. Interestingly, it was decided under Shah's presidency that Pakistan would host the Asia Cup 2023.
PCB responds to ACC President's statement

Read more ➡️ https://t.co/mOLMp4emI3 pic.twitter.com/wjjQQy4IXa

— Pakistan Cricket (@TheRealPCB) October 19, 2022
India last toured Pakistan for the 2008 Asia Cup, while Pakistan's last tour to India was for the 2016 T20 World Cup. Due to political tensions, the two nations have not played bilateral cricket since Pakistan's tour of India for a white-ball-only series in 2012-2013.
If the Asia Cup is moved, Pakistan should boycott it.

Then India can make millions from the TV rights when they play HK and Oman.

— Dennis (@DennisCricket_) October 18, 2022
The Indian politicians need to understand that visiting Pakistan won't hamper their chances in the next elections as the majority of the Indian population also wants to see the arch-rivals square off. Whenever the two countries meet on the field, it breaks viewership records; this is the reason, ICC places them in the same group in every ICC tournament so that more money can be made. India-Pakistan matches are a win-win situation for everyone; we hope Indian officials understand this soon.