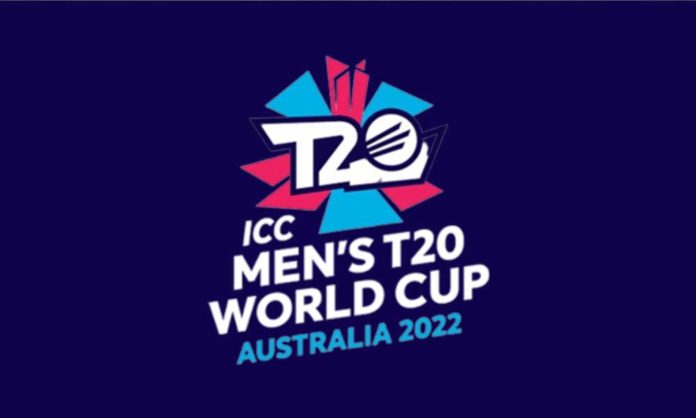 The eighth edition of the ICC Men's T20 World Cup is just around the corner. ICC T20 World Cup 2022 is set to kick off on October 16, 2022, and the final is scheduled for November 13, 2022. The T20I extravaganza is scheduled to be hosted by defending champions Australia, who will kick off their tournament from where they left off last year against the finalists New Zealand.
This tournament was scheduled to take place in 2020, but it was postponed amid the pandemic.  The International Cricket Council (ICC) announced in August 2020 that Australia will be the host nation for the rescheduled tournament in 2022.
16 teams. 16 days to go! 🏆

Who's your pick to win the ICC Men's #T20WorldCup 2022? pic.twitter.com/hvUgdf4YVB

— ICC (@ICC) September 30, 2022
South Africa played host to the inaugural edition of the ICC Men's T20 World Cup in 2007. India defeated Pakistan in a thrilling final to claim the trophy. Over the years since then, the T20 World Cup has been won by Pakistan, England, Sri Lanka, West Indies, and Australia. West Indies is the only country to win it twice, in 2012 and 2016.
What to Expect?
T20 World Cup has its fair share of memorable moments, the world has witnessed new stars being born in this very event. One cannot forget Carlos Brathwaite hitting four sixes to Ben Stokes in the last over to win the T20 World Cup in 2016, or Matthew Wade hitting three maximums to Shaheen Afridi to pull off a miraculous victory in the semi-final last year. From Yuvraj Singh's 6 sixes in an over, to Misbah's mistimed scoop which cost Pakistan the 2007 World Cup, this tournament has given many memories which are still etched in the minds of fans.
Greatest moment in #T20WorldCup history. Those 4 sixes of Carlos Brathwaite in 2016 T20 WC Final.#T20WC2022 #T20WC#T20WorldCup2022pic.twitter.com/fZaYD7plTf

— Cricket Videos🏏 (@Crickket__Video) October 12, 2022
This year too, the world is expecting an entertainment extravaganza, that too on fast-paced large grounds of Australia. Last year's finalists, Australia and New Zealand are going to lock horns in their first match to kick off from where they have left off last year. On the very next day, arch-rivals India and Pakistan will meet in the marquee match. India will look to avenge last year's loss, while Pakistan will walk into the game with more confidence after defeating India in Asia Cup 2022. These two matches will generate more excitement and set the mood for the whole tournament.
Asian champions Sri Lanka are slated to play in the opening round to qualify for Super 12, which they are expected to do on the back of an excellent Asia Cup campaign. They have found some match winners, in Nissanka, Rajapaksa, and Shanaka, which makes them dark horses in the T20 World Cup. But the main man for them is Wanindu Hasaranga, as he was the highest wicket-taker in last year's T20 World Cup and player of the tournament in Asia Cup 2022, but it will be interesting to see how he fairs on Australian pitches.
Two-time T20 World Cup winner West Indies is in the same boat as Sri Lanka. Their qualification is important for the tournament from pure entertainment's point of view, as they are known for being entertainers, even if they are losing. The world loves to see them in action and they have a young talented bunch of players who can turn the fortunes in their favor.
Australia is known as the paradise for fast bowlers, and almost every team is equipped with a good pace battery, but none comes closer to the pace attack of Pakistan and South Africa. Pakistani spearhead Shaheen Afridi is expected to play the tournament with full fitness, which will strengthen the attack, while on the other side Marco Jansen replaces Dwaine Pretorius in South Africa's T20 World Cup squad, which can be a blessing in disguise. India and England both desired to have their leading fast bowlers (Jasprit Bhumrah and Jofra Archer) get fit in time, but unfortunately, none could make it. England was also deprived of the services of in-form Jonny Bairstow courtesy of a 'freak accident'.
Overall, this is going to be an action-packed event, with every team having a fair chance to take advantage of the conditions. But in my opinion, Pakistan, Australia, South Africa, and England have a better chance to qualify for the semifinals.
ICC Men's T20 World Cup 2022 Venues
T20 World Cup 2022 will be played across seven venues in Australia:
MCG, Melbourne
Adelaide Oval, Adelaide
SCG, Sydney
The Gabba, Brisbane
Perth Stadium, Perth
Bellerive Oval, Hobart
Kardinia Park, Geelong
The final chapter of an incredible voyage across the globe 🌎🏆

The journey is coming to a close for the 2022 ICC Men's #T20WorldCup Trophy Tour, driven by @nissan 🚗 pic.twitter.com/jjLkoi0pny

— ICC (@ICC) October 12, 2022
 ICC Men's T20 World Cup 2022 Groups
Australia, Afghanistan, Bangladesh, England, India, New Zealand, Pakistan, and South Africa have qualified directly, while Sri Lanka, West Indies, Zimbabwe, Namibia, Netherlands, Scotland, Ireland, and UAE have to play in the opening round first.
Opening Round
Group A: Namibia, Sri Lanka, Netherlands, and UAE
Group B: Scotland, West Indies, Ireland, and Zimbabwe
Main Round
Group 1: Afghanistan, Australia, England, New Zealand, Group A winner, and Group B runner-up
Group 2: Bangladesh, India, Pakistan, South Africa, Group B winner, and Group A runner-up
All set! 📸

Which captain will win the 🏆 this year? 🤔#RohitSharma #BabarAzam #T20WorldCup #CricketTwitter pic.twitter.com/Vfk2MSZ9Jt

— Sportskeeda (@Sportskeeda) October 12, 2022
ICC Men's T20 World Cup 2022 Schedule
Date
Match
Time 
Venue
16 October 2022

Sunday

Sri Lanka

vs

Namibia

9:00 a.m.
Kardinia Park, Geelong
UAE

vs

Netherlands

1:00 p.m.
17 October 2022

Monday

West Indies

vs

Scotland

9:00 a.m.
Bellerive Oval, Hobart
Zimbabwe

vs

Ireland

1:00 p.m.
18 October 2022

Tuesday

Namibia

vs

Netherlands

9:00 a.m.
Kardinia Park, Geelong
Sir Lanka

vs

UAE

1:00 p.m.
19 October 2022

Wednesday

Scotland

vs

Ireland

9:00 a.m.
Bellerive Oval, Hobart
West Indies

vs

Zimbabwe

1:00 p.m.
20 October 2022

Thursday

Sri Lanka

vs

Netherlands

9:00 a.m.
Kardinia Park, Geelong
Namibia

vs

UAE

1:00 p.m.
21 October 2022

Friday

West Indies

vs

Ireland

9:00 a.m.
Bellerive Oval, Hobart
Scotland

vs

Zimbabwe

1:00 p.m.
22 October 2022

Saturday

New Zealand

vs

Australia

12:00 p.m.
SCG, Sydney
England

vs

Afghanistan

4:00 p.m.
Perth Stadium, Perth
23 October 2022

Sunday

Group A winner

vs

Group B winner

9:00 a.m.
Bellerive Oval, Hobart
India

vs

Pakistan

1:00 p.m.
MCG, Melbourne
24 October 2022

Monday

Bangladesh

vs

Group A runner up

9:00 a.m.
Bellerive Oval, Hobart
South Africa

vs

Group B runner up

1:00 p.m.
25 October 2022

Tuesday

Australia

vs

Group A winner

4:00 p.m.
Perth Stadium, Perth
26 October 2022

Wednesday

England

vs

Group B runner up

9:00 a.m.
MCG, Melbourne
New Zealand

vs

Afghanistan

1:00 p.m.
27 October 2022

Thursday

South Africa

vs

Bangladesh

8:00 a.m.
SCG, Sydney
India

vs

Group A runner up

12:00 p.m.
Pakistan

vs

Group B winner

4:00 p.m.
Perth Stadium, Perth
28 October 2022

Friday

Afghanistan

vs

Group B runner up

9:00 a.m.
MCG, Melbourne
England

vs

Australia

1:00 p.m.
29 October 2022

Saturday

New Zealand

vs

Group A winner

1:00 p.m.
SCG, Sydney
30 October 2022

Sunday

Bangladesh

vs

Group B winner

8:00 a.m.
The Gabba, Brisbane
Pakistan

vs

Group A runner up

12:00 p.m.
Perth Stadium, Perth
India

vs

South Africa

4:00 p.m.
31 October 2022

Monday

Australia

vs

Group B runner up

1:00 p.m.
The Gabba, Brisbane
1 November 2022

Tuesday

Afghanistan

vs

Group A winner

9:00 a.m.
The Gabba, Brisbane
England

vs

New Zealand

1:00 p.m.
2 November 2022

Wednesday

Group B winner

vs

Group A runner up

9:00 a.m.
Adelaide Oval, Adelaide
India

vs

Bangladesh

1:00 p.m.
3 November 2022

Thursday

Pakistan

vs

South Africa

1:00 p.m.
SCG, Sydney
4 November 2022

Friday

New Zealand

vs

Group B runner up

9:00 a.m.
Adelaide Oval, Adelaide
Australia

vs

Afghanistan

1:00 p.m.
5 November 2022

Saturday

England

vs

Group A winner

1:00 p.m.
SCG, Sydney
6 November 2022

Sunday

South Africa

vs

Group A runner up

5:00 a.m.
Adelaide Oval, Adelaide
Pakistan

vs

Bangladesh

9:00 a.m.
India

vs

Group B winner

1:00 p.m.
MCG, Melbourne
SEMI FINALS
9 November 2022

Wednesday

TBD 1

vs

TBD 2

1:00 p.m.
SCG, Sydney
10 November 2022

Thursday

TBD 1

vs

TBD 2

1:00 p.m.
Adelaide Oval, Adelaide
FINAL
13 November 2022

Sunday

TBD 1

vs

TBD 2

1:00 p.m.
MCG, Melbourne