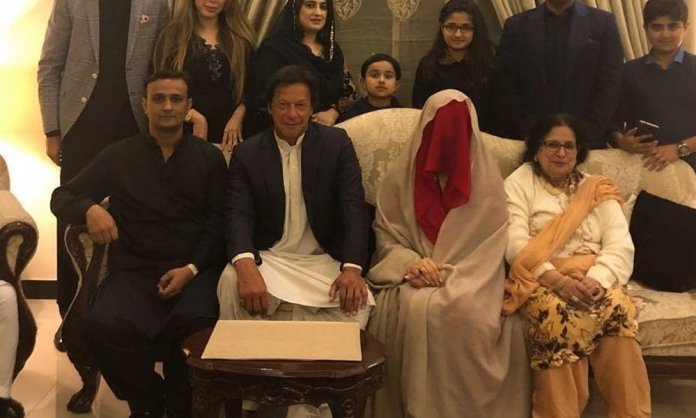 Last night, in a shocking turn of events, the news of Imran Khan 's third marriage with Bushra Maneka hit the internet and as predicted, all hell broke loose on social media.
In an intimate ceremony on Sunday evening in Lahore, Mufti Saeed officiated the wedding between Khan and Maneka.
Back in January, the news of the politician secretly tying the knot to the mother of 5 and his Spiritual Leader, Bushra Maneka drew some serious ire.
The issue turned into a national scandal, with media houses accusing Kaptaan of destroying Bushra Bibi's first marriage to her ex-husband, Khawar Farid Maneka- a senior customs official in Islamabad.
Following the bedlam, PTI had released a statement clarifying that Khan has ONLY proposed to Bushra Bibi and she is yet to give her consent on the matter.
Now after a month of IK's third marriage drama, the photos of the Nikaah ceremony were released by the PTI party. The reception will be held in Bani Gala after few days.
Pictures of Imran Khan's Third Marriage With Bushra Maneka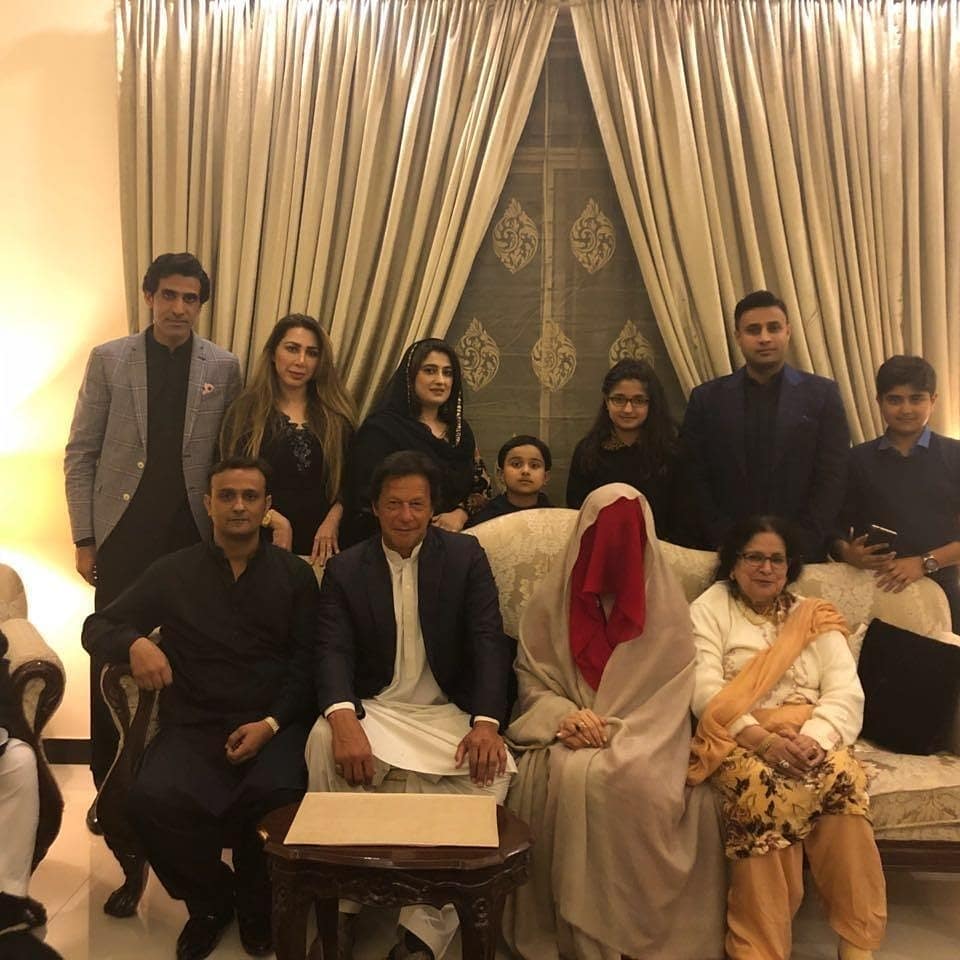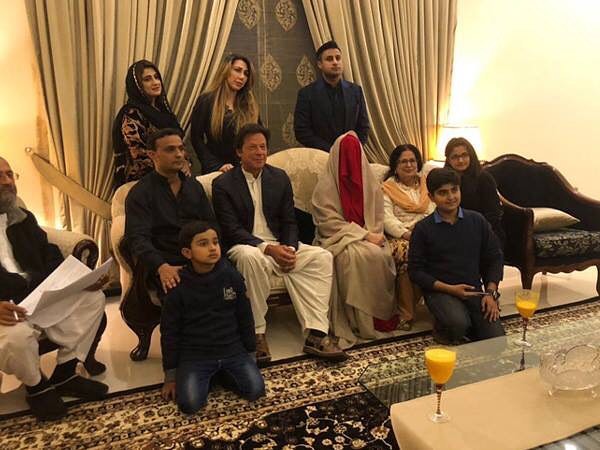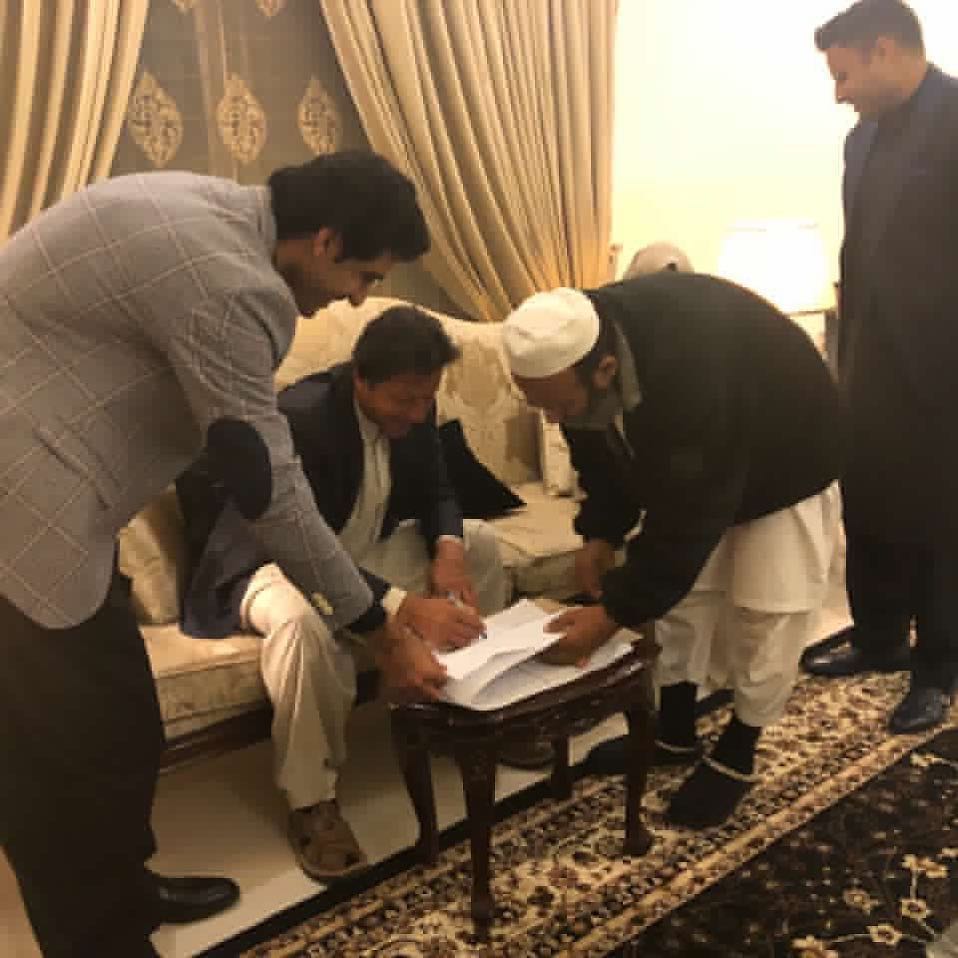 While Insaafians geared up to welcome their third bhabhi, keyboard warriors sharpened their knives to unleash their wrath on the new couple in town.
I'm not criticizing khan for getting married, I'm criticizing him for lying, because "Mohazib maashre" men is tarha k logon ko bhi vote nae milta!#MubarakImranKhan pic.twitter.com/HJy6pcJXHr

— Armeena Raza 🇵🇰 (@ArmeenaRaza) February 19, 2018
It all started with a hat, then came dupatta and now it's a burqa. pic.twitter.com/isuUtNI7WD

— Pendu production (@penduProduction) February 18, 2018
After so much sacrifices this is the Naya Pakistan as promised by @ImranKhanPTI & expecting a Chota Pakistan after 9 months.#MubarakImranKhan pic.twitter.com/K0Kk1gwujC

— Harsh Rana (@OfficialHrana) February 19, 2018
The only person from 'peaceful' community and country who is trying to achieve 72 virgins before death !@ImranKhanPTI
😁😁#ImranKhan #MubarakImranKhan pic.twitter.com/VA6rGGrctW

— डॉक्टर वायरस (@daktar_virus) February 19, 2018
Khan sab aap ne corruption kyon nahi kee? Shadi kyon kee?#MubarakImranKhan

— Faisal Javed Khan (@FaisalJavedKhan) February 18, 2018
The reason behind declaration of #ImranKhanMarriage at this time is to divert media frenzy regarding #PMLN triumph in #Lodhran …what a shame!! ANYWAYS…#MubarakImranKhan

— Arbaz Ahmad (@REckLesssGeniUs) February 19, 2018
Imran Khan decided to watch PSL season 3 with his 3rd wife 😍#MubarakImranKhan

— Arslan Naeem (@ArslanNaeem97) February 18, 2018
Reham Khan was bound to be trolled amidst all the banter!
@RehamKhan1. Right now#MubarakImranKhan pic.twitter.com/ri2gx57qKT

— Rizwan Younis (@RizwanY0unis) February 19, 2018
It is indeed appalling that with so much more crucial matters to ponder upon, a third marriage suddenly became a public matter for the entire nation!
What are your thoughts about Imran Khan's third marriage with Bushra Maneska?
Let us know in the comments below.
Imran Khan's 3rd Marriage Controversy: Bushra Maneka's Ex-Husband Breaks Silence