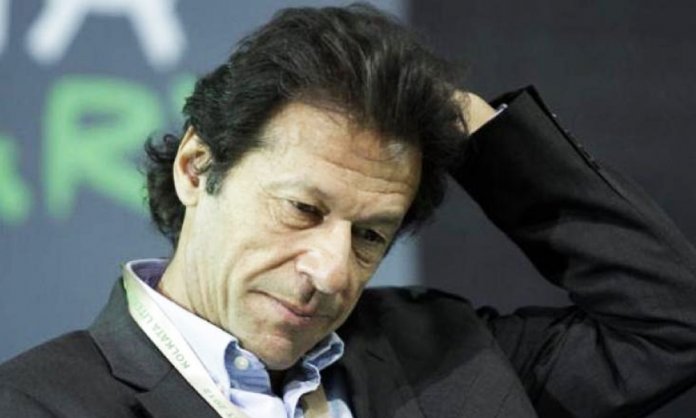 It was yet another eventful weekend for the whole of Pakistan, packed with juicy controversy and fresh with spicy gossip. Well that's what our people love the most, right?
This time it was the life and multiple marriages of Pakistan Tehreek-e-Insaaf Chairman, Imran Khan that drew some serious ire.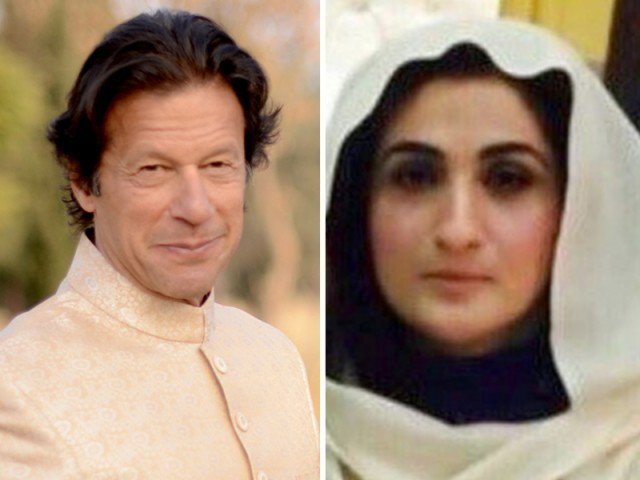 Rumors were rife that the politician has secretly tied the knot to the mother of 5 and spiritual leader, Bushra Maneka.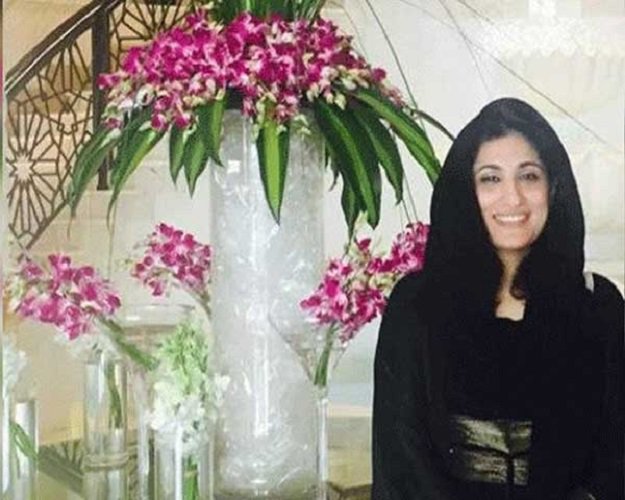 This news triggered Pakistanis like nobody's business and a tsunami of hate comments erupted on the internet.
Imran Khan has secretly married again, this time with a woman he used to visit 4 spiritual guidance, nikkah performed on the night of 1 January 2018 in Lahore (Sector Y of Defence Housing Authority), claims @UmarCheema1 – IK's aides deny marriage report https://t.co/GaFjueoNem

— Murtaza Ali Shah (@MurtazaGeoNews) January 6, 2018
Following the bedlam, PTI released a statement clarifying that Khan has ONLY proposed to Bushra Bibi and she is yet to give her consent on the matter.
'Mr Khan proposed marriage, but Ms Maneka asked for time to make a final decision after consulting her family, including her children.'
The issue turned into a national scandal, with media houses accusing Kaptaan of destroying Bushra Bibi's first marriage to her ex-husband, Khawar Farid Maneka- a senior customs official in Islamabad.
The slandering has now gotten out of control, courtesy irresponsible journalism and keyboard warriors kickstarting a smear campaign against Maneka and the chairman.
Who is she anyway. I hope she rejects the marriage thing. Imran Khan should just focus on Pakistan issues rather than getting married at thiss point. It will be a laughing stock for others. #BushraManika

— Bilal A.Salimi (@BilalSalimi91) January 7, 2018
So much so, Manya's former husband has now come forward to defend his ex-wife and reveal the real story behind the whole hullabaloo
"I want to clearly state about my former wife, Bushra Bibi, that I have not seen a woman as pious as her in the world"
In a video clip, Khawar Farid Maneka vouched for Bushra's piety and slammed all rumors about Imran Khan being the reason for their separation.
"We consider Imran Khan a disciple of our spiritual house. It hurts me to hear such things about him because I have not seen a man as respectable as him
Watch his complete message here!
How painful it must be for a man whose ex-wife is being mocked by media esp @geonews_urdu & it's unbridled team @UmarCheema1 , @RabiaAnumm & Talat types to come on tv & give clarifications. Disgusting & cheap media. Get a life rumor-mongers #BushraManika #PTI pic.twitter.com/ysyTPlaABq

— Zaigham (@cyrusza) January 7, 2018
Earlier, Bushra's son too was compelled to shut down all tittle-tattle about his mother being circulated through T.V channels.
It was indeed a shameful day for our society as a whole. With much more crucial matters to ponder upon, a third marriage suddenly became a public matter for the entire nation!
Let's see what more drama is yet to unfold!
Stay tuned to Brandsynario for more updates