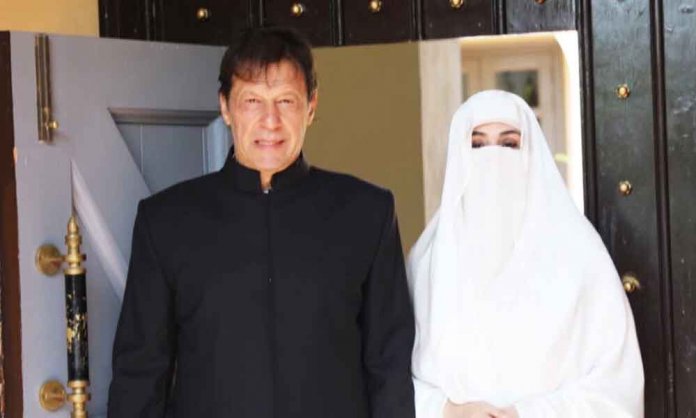 During an interview with a private channel last night, Prime Minister Imran Khan was all praises for his wife, Bushra Bibi.
Talking to Dunya News Anchorperson Junaid Saleem, the PM refuted all rumors regarding his marital life.
He asserted that his wife is indeed a blessing for him from Almighty Allah. He vowed to remain with her together till his last breath.
Prime Minister Imran Khan told Dunya News on Saturday that Bushra Bibi was a blessing from Allah – and said they would remain together till their last breath

— omar r quraishi (@omar_quraishi) April 7, 2019
Earlier, Prime Minister Imran Khan delivered a speech in Islamabad to celebrate the completion of Pakistan-Tehreek-e-Insaaf's (PTI) government in the first 100 days in November 2018
Addressing a large gathering at the Convention Centre, Khan narrated the achievements of the government in power, aimed to set the foundation for a "Naya Pakistan"
Imran Khan's Wife Bushra Manika is Getting Trolled for all the Wrong Reasons
 He was thrilled to give the credit of PTI's success in the 100 days of office to his wife, Bushra Maneka.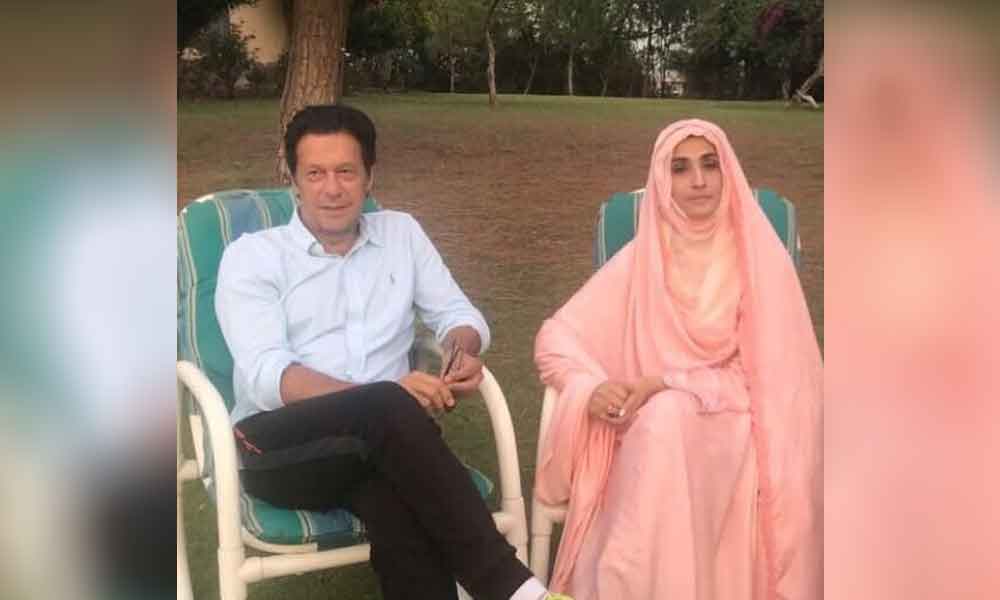 With deep pride in his eyes, PM revealed to the world how Bushra Bibi supported him in all these past months.
"In the 100 days, I want to give credit to Bushra Begum. In these 100 days I took one day off and want to praise her for such a difficult life during the last 100 days"
Imran Khan stated that Bushra Bibi reminds him that he can easily curb injustice in Pakistan now that he is the PM.
"Even now when I am at home and watching television with Bushra Begum, and I react to a report – 'This is injustice'; she reminds me that now you are the prime minister."
The crowd roared with the laughter as he further added:
"After being in opposition for 22 years, I still have to remind myself that I am the prime minister."
Watch the complete video here.
https://youtu.be/9-xKdFpFncY
This was for the first time Imran Khan spoke about Bushra Bibi on live television.
In September, the first lady gave an interview to Nadeem Malik on HUM News and spoke very softy about the Prime Minister and his lifestyle:
"KHAN SAHAB IS A VERY SIMPLE AND FAIR PERSON WHO HAS NO GREED FOR ANYTHING AT ALL. HE IS NOT USED TO THIS LIFE. HE HAS ALWAYS LIVED IN A BIG HOUSE BUT NOW HE IS LIVING THIS LIFE AND HAS ADJUSTED IN NO TIME AT ALL."
She also urged for the nation to be patient and work together to make the revolution possible
"IMRAN WILL CHANGE THE FATE OF PAKISTAN, HE IS WORKING HARD FOR THE PAKISTANI NATION ALTHOUGH IT TAKES TIME FOR THESE THINGS TO HAPPEN."
Imran Khan & Bushra Manika's Unseen Umrah Pictures Are Going Viral!
Have something more to add to the story? Let us know in the comments below.