Jonny Bairstow has been a mainstay in England's white-ball cricket for over 5 years now after being in and out of the team, however, his place in test cricket has always been questioned. Although he showed glimpses of what he is capable of in test cricket, he failed to cement himself as a regular member.
He dominated the limited-overs cricket while struggling in the longer format to an extent where critics start calling him a white ball specialist only. Bairstow averaged less than 20 in test cricket in 2019. He was subsequently dropped and did not play a single test in 2020. He was recalled in 2021 and scored a gutsy knock of 57 against India at Lord's. He was in the squad for Ashes 2021-2022, but could not get into playing XI until the third test.
Bairstow concluded 2021 without a Test century since 2018 and an average of 21.32 from his previous 19 Tests. However, the New Year saw the Second Coming of Bairstow in test cricket, as he scored England's only century of the forgettable Ashes series, in the fourth test and helped draw the test. He later scored another century at Antigua against West Indies, which further solidified his place.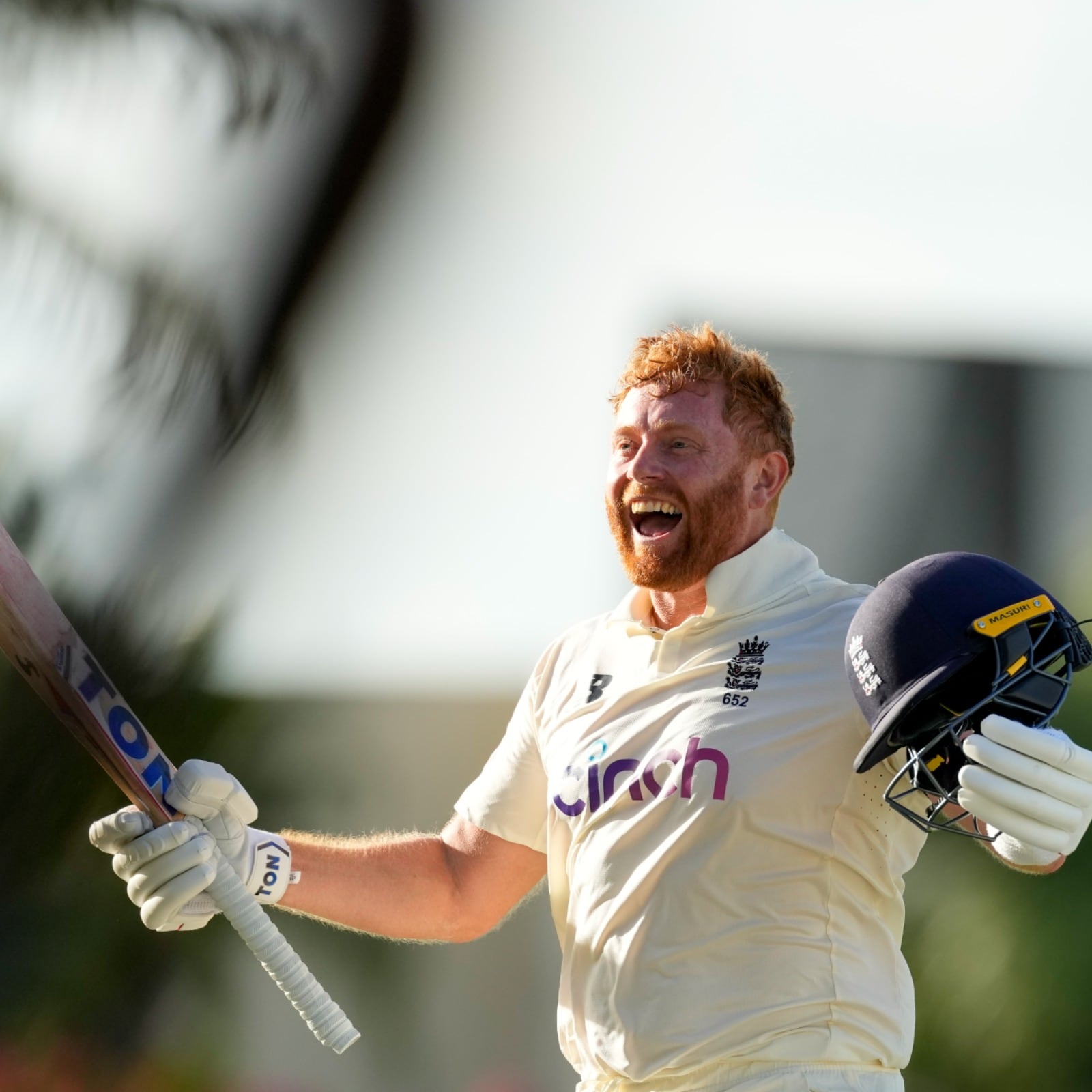 Many cricket pundits considered those innings flukes, but the best was yet to come. Brendon McCullum took over as England's test cricket coach, while Ben Stokes was handed captaincy. This new management has helped awaken the best mode of Jonny Bairstow. He totally dominated New Zealand bowlers and produced two of the all-time classic test innings, one of which helped England chase 299 runs in 50 overs.
His hunger didn't end there, as he continued his excellent run of form against India at Birmingham in the ongoing test match. He scored a hundred in the first innings and is en route to another hundred, while I am writing this, he is 72 not-out at the end of day 4. The stage is set for another Bairstow hundred. If he manages to score a hundred in this innings, he will be tied with Denis Compton, Michael Vaughan, and Joe Root, for scoring the most Test centuries by English batters in a calendar year. He is all set to break the record too, considering his current form and England's test schedule.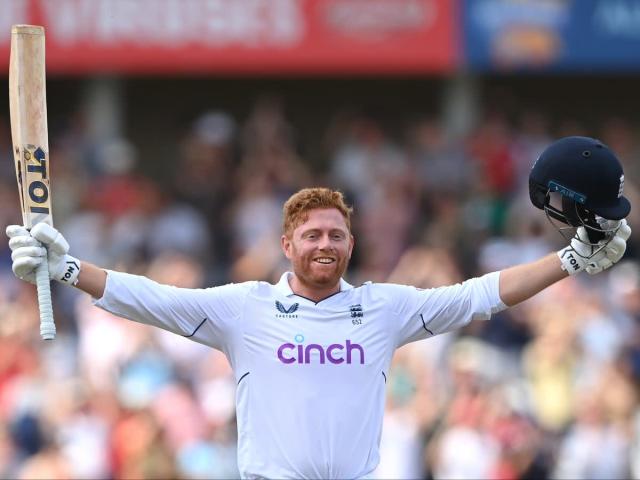 Bairstow's sudden rise also places him among the best all-format batters in the world, along with Babar Azam. David Warner's recent test performances and Rohit Sharma's injury vows further help Bairstow's claim to the pinnacle of all-format batting.
Bairstow has dominated the white-ball cricket with his swashbuckling strokes across all parts of the ground, and his application of the same has borne him fruits in test cricket too. He is the personification of McCullum's approach toward test cricket. With his current form and self-confidence, the sky is the limit for him.