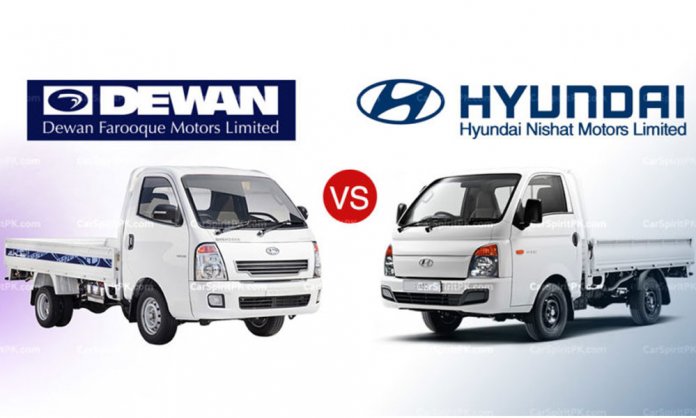 The Shehzore has always been a very popular commercial vehicle of choice for Pakistanis who have businesses.
The strong built and impressive maintenance is what made sure Hyundai's H-100 (Shehzore) ruled the industry.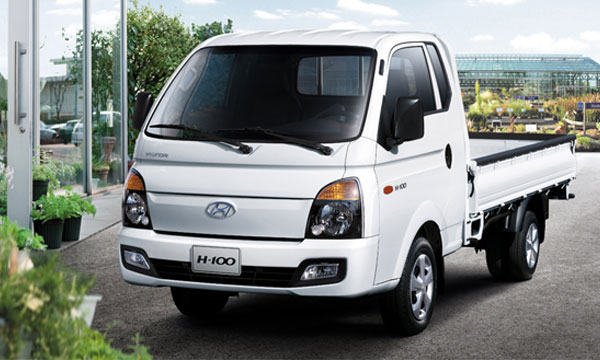 A very interesting status popped up on Hyundai Nishat Motor Pakistan's Facebook page reading;
"A TV Commercial being aired these days is of 'Daehan Shehzore' which is a Chinese replica of our Original Hyundai H-100. This is why it is not called 'Hyundai Shehzore' anymore! It's a fake product and has no relation with Original Hyundai H-100 which we will be launching soon!"
Dewan Farooque Motors Limited (DFML) in association with South Korean automotive manufacturer Kolao Group, decided to launch the Daehan Shehzore after the vehicle was MIA from the markets for almost 7 years.
However, it clearly seems like this decision really angered the manufacturers of the H-100 Shehzore as they were clearly fuming about the 'Chinese Replica' on Facebook.
Whereas, according to CarSpirit, Daehan Shehzore is using Hyundai's engine sourced from China, which is technically the same found in upcoming Hyundai H-100. Things will get even more interesting in future when the KIA K-series pickup joins the party which is also a derivative of the H100.
When one follower asked how the commercial vehicle was fake, this is what Hyundai Nishat said in return:

When another follower questioned about the launch of the H-100, they said:

They also replied to another follower's query in regards to the launch of their vehicles:

On the other hand, Hyundai Nishat Motor Pakistan's status on their Facebook page has now been removed.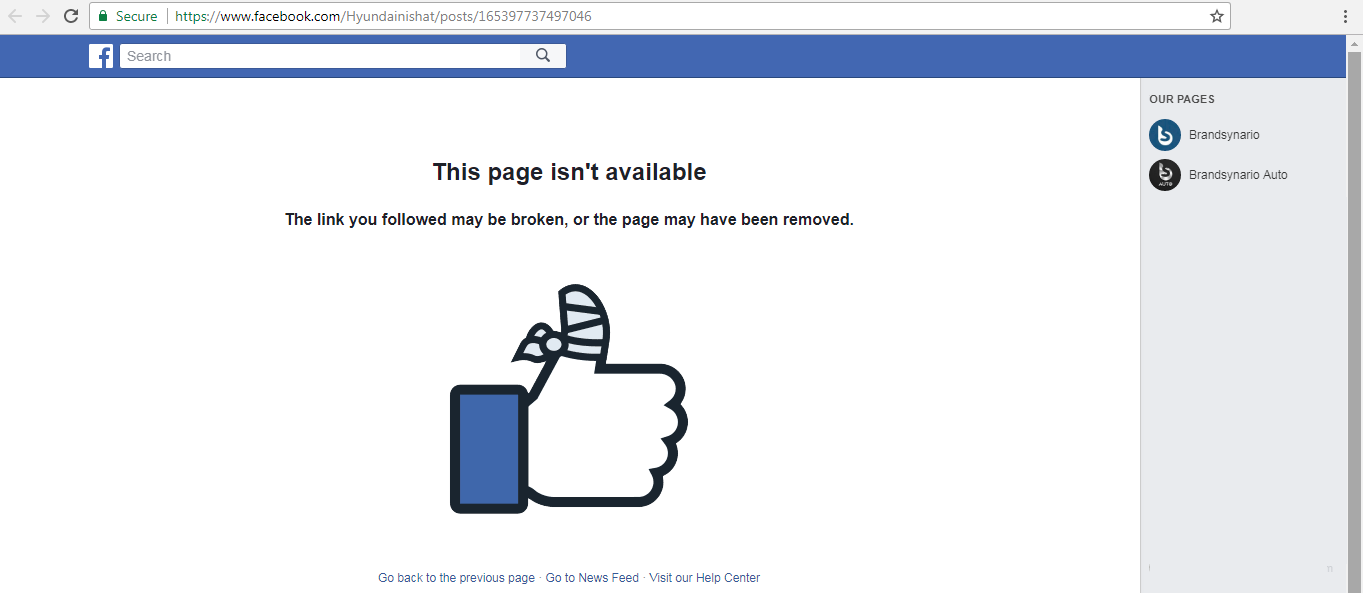 But before that happened, here's what they also had to say:
But here comes the most interesting part!!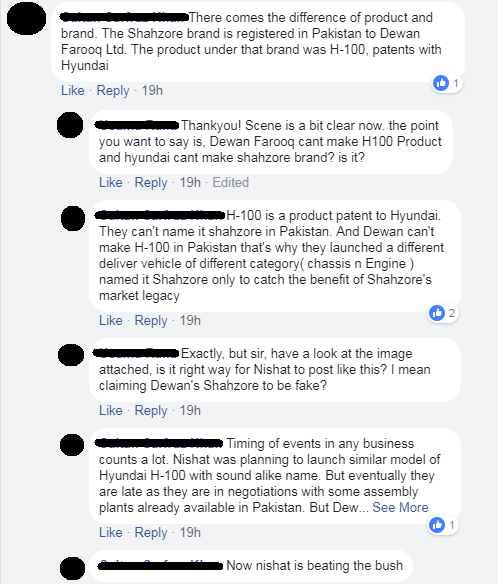 What do you think about Hyundai anger over the Daewan Shehzore?
Stay tuned to Brandsynario for more news and updates.