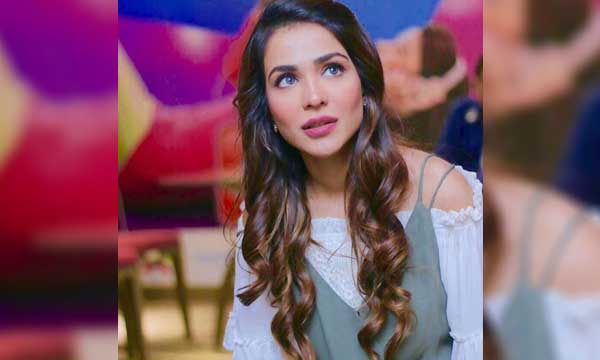 92 views
In just a matter of a week, a number of 5 human rights activists have disappeared from various parts of Pakistan. This has created an alarm amongst people who vouch for freedom of speech in the nation.
While the government remains mum on the matter, actress Humaima Malik became one of the first celebrities to speak against the rising disappearances. The starlet took to Twitter to call for the recovery of missing rights activists and bloggers.
Malick joined the social media campaign titled #RecoverAllActivists & questioned the state's failure to protect its own people.
Why can't we protect our people? #RecoverAllActivists

— HUMAIMA MALICK (@HumaimaMalick) January 11, 2017
It's truly saddening to see all these beautiful people disappearing #RecoverAllActivists

— HUMAIMA MALICK (@HumaimaMalick) January 11, 2017
This, of course, isn't new. In Pakistan, anyone who is known to speak up against the army or the government, in general, is sooner or later silenced.
Humaima MalIck Trolls Conservative Mindsets For Attacking Women on Basis of Clothing!
The five missing men are known for their outspoken views about Pakistani politics and were quite popular on social media about their views.
This is not d 1st time that such disappearances took place. Pak Govt. has always targeted Free Speech to hide d reality#RecoverAllActivists pic.twitter.com/0qj6vrYDvS

— Ahmed Rashid (@officialARashid) January 12, 2017
Two of the missing activists, Waqas Goraya and Asim Saeed, disappeared on January 4, according to a cybersecurity NGO. Meanwhile, Salman Haider's disappearance was reported on Friday, January 6 and Ahmed Raza Naseer on Saturday, according to his relatives.
#RecoverAllActivists #RecoverSalmanHaider pic.twitter.com/4aqGcqNNqa

— Dilmurad Jamali 🇵🇰 (@DilmuradJamali) January 12, 2017
The latest to join the list is Samar Abbas, president of the Civil Progressive Alliance of Pakistan (CPAP) who vanished on Saturday, January 7. 
Another renowned Civil Society Activist Samar Abbas is also missing since 3 days. #RecoverAllActivists

— Syed Haider Hussain (@iamHaiderRizvi) January 10, 2017
Pakistan is reported to be known as one of the most dangerous countries when it comes to the security of journalists and bloggers.
Raza Rumi known for his views and statements, who left Pakistan back in 2014 after an attempt was made on his life, said: "The state has controlled TV and now they're focusing on digital spaces." 
Samar Abbas of the Civil Progressive Alliance #Pakistan also missing since Saturday night.
https://t.co/sJQmWAzWFf #RecoverAllActivists

— Raza Ahmad Rumi (@Razarumi) January 11, 2017
So far no news has emerged about the whereabouts of the missing men.
With half the activists using social media to promote their cause and speak up about their issues, it remains to be seen, how long before the Internet is no longer safe to speak up.
Stay tuned to Brandsynario for more updates.