After the US government blacklisted Huawei, tech companies including Google, Intel, and Qualcomm cut off their ties with the brand. This meant that Huawei was to lose its Android license.
However, Huawei was smart enough to start working on its own operating system (OS) called 'HongMeng', which is reportedly to debut in fall. Although this news has not been confirmed by the tech titan, consumer business CEO Richard Yu has supposedly shared the information in a private WeChat group.
Huawei's OS has been on the cards for some time now, news of them working on it was floating around for years. According to the ban, Huawei will lose access to all Google applications and updates, the company will only be able to access the Android Open Source Project.
As for those who already own a Huawei or Honor handset, the Google Play Store and all Google applications will continue to work on them.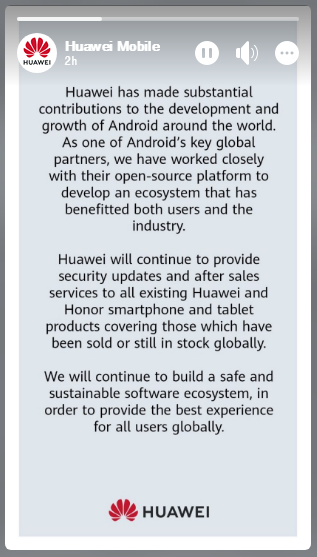 Since not much is known about Huawei's OS, we are unsure about what it might bring with it. However, this does mean that Huawei will have its own Play Store in order to survive the post-Android era. Bloomberg's report hints that Huawei's App Gallery, which has been a part of Huawei and Honor smartphones is the alternative to Google Play Store.
The report further shares that Huawei offered app makers in 2018 inroads to the Chinese market which is by far the largest smartphone market in the world, if they build software for Huawei's app gallery.
We have now to wait and see what Huawei has in store for its customers.
Stay tuned to Brandsynario for more news and updates.
Google, Intel & Qualcomm Cut Ties With Huawei: All You Need to Know