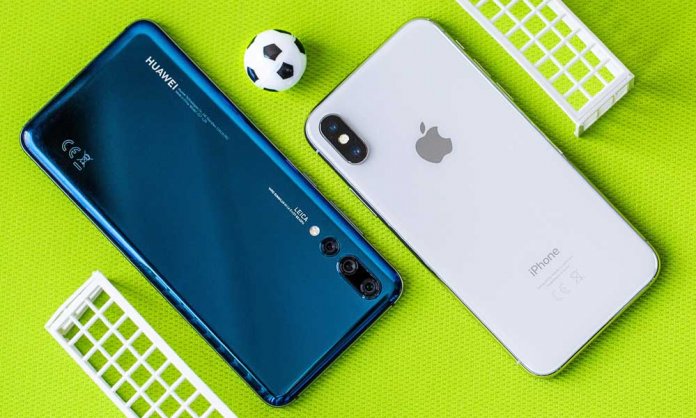 Chinese manufacturer Huawei has made waves in the technology sector all around the world! The brand is now the world's second-biggest smartphone manufacturer and has cemented its position.
The company was reported to have surpassed one of the world's largest tech giants, Apple Inc. Huawei has released an official statement claiming that it has now successfully shipped more than 200 million smartphones in 2018- including both Huawei and Honor sets.
Huawei controlled 10.4% of the global smartphone market in 2017, behind Samsung Electronics' 21.6% and Apple's 14.7%, according to the International Data Corp. It kept its place ahead of Apple in July-September as well. Apple shipped 215.8 million units in 2017.
Looking to the future, Huawei's consumer business will focus on the core concept of 'consumer-centric,' and will dare to keep innovating, and make every effort to become a pioneer and leader in the next wave of the smartphone revolution -Richard Yu, chief executive officer of Huawei Consumer Business Group
Huawei nova 3 Series Specially Designed for the Youth-Exclusive Interview with Manager, Huawei Consumer Business Group
The data acquired from the third-quarter sales from Strategy Analytics shows that the world's biggest smartphone manufacturer – Samsung sold a total of 72 million units in that period whereas Huawei stands at 51 million units.
Huawei has had a good run in 2018, the manufacturer's P20 Pro and Mate 20 Pro have received worldwide recognition and praise for its fine quality and their camera which has become their strongest selling point. The brand sold 500 mn units in just 2 months after launching the sets.
The firm's Nova series has also proved popular in China, Huawei's home and largest sales market, and that country's most popular selfie smartphone in 2018, it said. As per online sales, Honor has taken complete dominance over the market to become the most popular online brand in China.
Are you also a Huawei fan? Which phone are you using?
Stay tuned to Brandsynario for more news and updates.
Exclusive interview with Mr. Blueking Wang, Manager, Huawei Consumer Business Group