In a market saturated with very similar-looking earbuds, it's hard to stand out from the crowd. Apple chooses to keep its iconic white headphone design with its AirPods, while Samsung has introduced colour-coordinated cases to match its smartphones. Other brands tend to keep it safe, but most earbuds and their cases still end up looking very similar.
Now, Huawei Consumer Business Group (CBG) has announced the launch of the HUAWEI FreeBuds Lipstick today. The new stylish earbuds perfectly combine luxury design with cutting-edge technology. While providing consumers with a pair of earphones that offer both a stunning appearance and excellent audio quality.
Read More: Top 10 Ways to Save Your Smartphone From Getting Hacked
The Unique Design
The HUAWEI FreeBuds Lipstick is designed by talents from various fields, including global luxury, fashion, automotive, and digital as well as brand strategy industries at Huawei's Paris Aesthetics Research Centre.
The main drawcard for these headphones is, obviously, how stylish and unique they look. But, with that super-sleek aesthetic comes some high-calibre materials. The earbuds themselves are a gorgeous red, while the case is finished in a black and gold colourway. Looking like a clear and clever imitation of an actual lipstick bullet.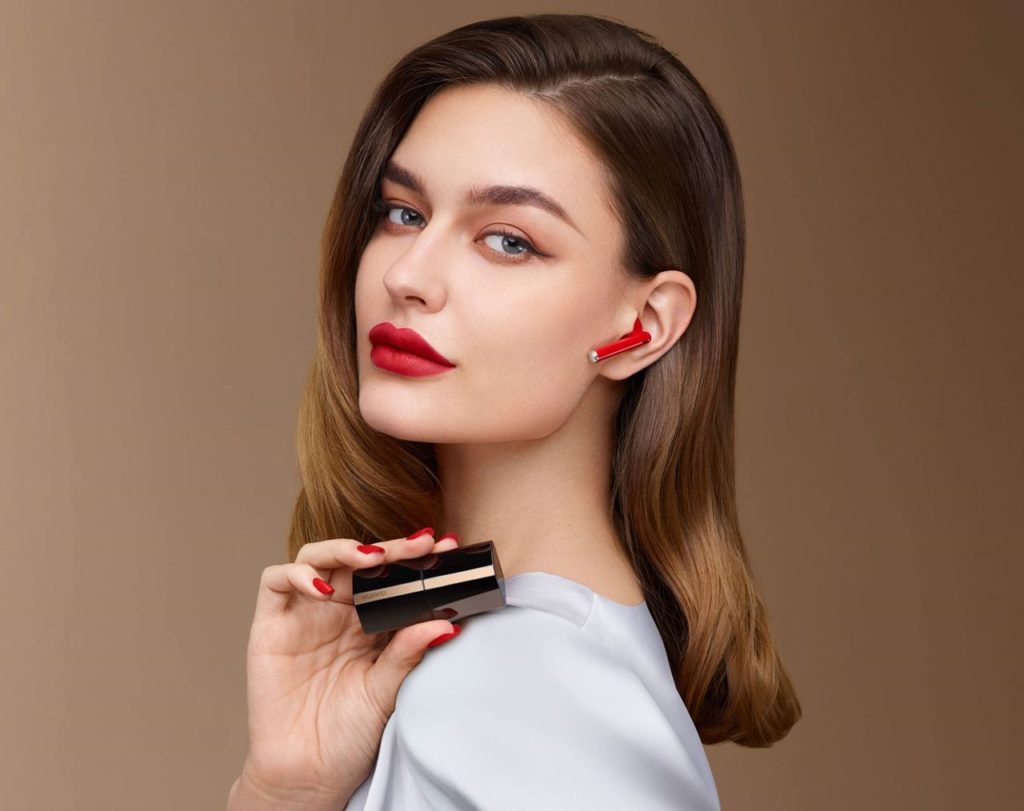 The charging case is made from luxury-grade stainless steel and is wear-resistant. Another nice bit of attention to detail is that the charging case has a magnetic feature, that mimics the click of a lipstick case when closed.
The headphones also come in scented packaging (the scent remains in the package and will fade eventually) to give you that experience of shopping for luxury beauty products. It's the little things, right?
Read More: Fly Emirates Announces A Special Discount For Valentine's Day
Features And Specifications 
HUAWEI FreeBuds Lipstick uses dual-microphone noise cancellation, which can effectively filter out environmental noise. It will automatically select the most suitable set of noise cancellation parameters from more than 10 different sets. Huawei has tested the earbuds' design to ensure Air-Like comfort for people with all ear types.
Moreover, the HUAWEI FreeBuds Lipstick features Adaptive Ear Matching Equaliser adjustment that automatically detects the ear canal's shape and wearing conditions and assigns the best equaliser setting for the users. Using the HUAWEI AI Life App, consumers can choose from three modes of equalisers, including balanced (default), bass boost, and treble boost, to enjoy a personalised audio experience.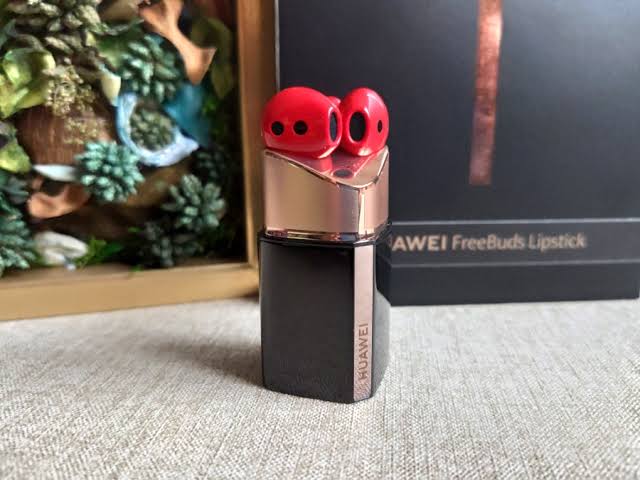 The HUAWEI buds come with an upgraded battery. With noise cancellation turned off, it offers 22 hours of music playback with the fully charged charging case or 4 hours of music playback with the fully charged earphones. The powerful battery life allows users to enjoy music anytime and anywhere without worrying.
What do you think of these earbuds? Let us know in the comments below.
Stay tuned to Brandsynario for the latest news and updates.