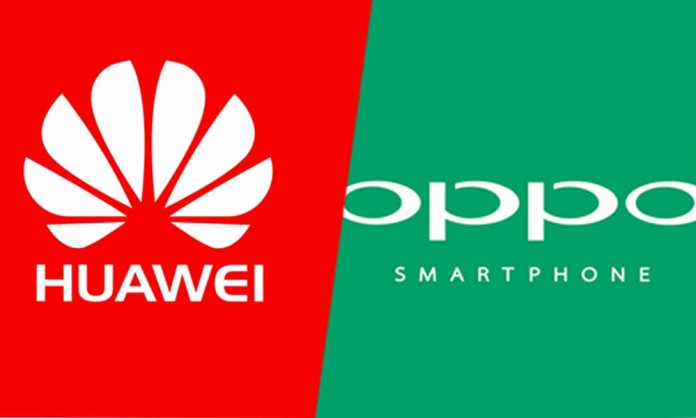 1,176 views
Huawei is on a roll! The tech tycoon is basking in the glory of being the world's second-largest smartphone manufacturer and it's taking down its rivals, one phone at a time.
Just recently, the giant has rolled out its new smartphones Nova 3 and Nova 3i in Pakistan that are powered with not only have 1 but 2 front cameras.
Both the phones flaunt 24MP + 2MP dual front AI-powered camera, while the back on Nova 3 sports a 24MP + 16MP dual AI-powered camera. The Nova 3i has a 16MP + 2MP dual AI-powered camera in the rear.
Touting it as its ultimate AI Selfie Superstar, Huawei is proud of its classy camera features that enable users to apply bokeh effect even in selfies!
Consequently, the Chinese smartphone manufacturer seized the chance to show its fans that its much better than its competitor, Oppo.
In an epic Facebook post, Huawei roasted its rival like a boss and stated:
"Not all OPPOrtunities are the same"
Whilst no Oppo phone offers good selfie features with two front cameras, Huawei took a dig at its Chinese counterpart for having the upper hand.
From the looks of the designs, seems like Huawei is targetting Oppo's latest launch, F9, and F9 Pro.
We all know how both these brands have been gaining major traction in Pakistan. Consumers are swiftly shifting from Apple and Samsung and opting for budget-friendly Chinse phones.
Huawei Trolls Apple by Giving Out Free Power Banks To iPhone Fans!
Earlier, on the launch of iPhone XS and iPhone XS Max, Huawei played an epic marketing trick on Apple by distributing free power banks and juices among the people who were waiting in line to get their hands on the latest iPhone.
The iPhone XS features a smaller battery than iPhone X and Huawei pointed it out by giving the iPhone users free power banks.
In no time, people were running after Huawei distributors to get a free power bank and juice, because you got to stay energetic in such situations.
The brand got creative yet extra caring at the same time, winning the hearts of Apple fans and creating a strong brand recall with the stunt.
What do you think of Huawei taking a jibe at Oppo? Let us know in the comments below.