RAAST – Pakistan's first instant payment system, is launched by the State Bank of Pakistan. The feature allows users to send instant, reliable, and zero-cost digital payment services to the people of Pakistan. The objective of the initiative is to promote the adoption of digital financial services in the country.
Raast P2P allows the users to transfer funds as well as settlement services. The bank customers would be able to send and receive funds in their accounts using their bank's mobile application.
Read More: PM Imran Khan Launches Complaint Portal For Scholarship Holders
To make payments and transfer funds, banks will also allow customers to create a Raast ID. This can be done by linking their preferred International Bank Account Number (IBAN) with their registered mobile phone number. The customers can then share Raast ID with others to receive funds in their accounts.
Here's how you can create your account and transfer funds:
Activating Raast ID
With a Raast ID, users can send payments by using mobile numbers only without having to remember account numbers or IBANs.
1. Access your bank's provided channel (mobile application, internet banking, branch over the counter, USSD).
2. Authenticate yourself and confirm your mobile number to link to your account.
3. Your bank channel will instantly confirm your mobile number as your new Raast ID. Only one Raast ID is allowed per customer and one account per Raast ID.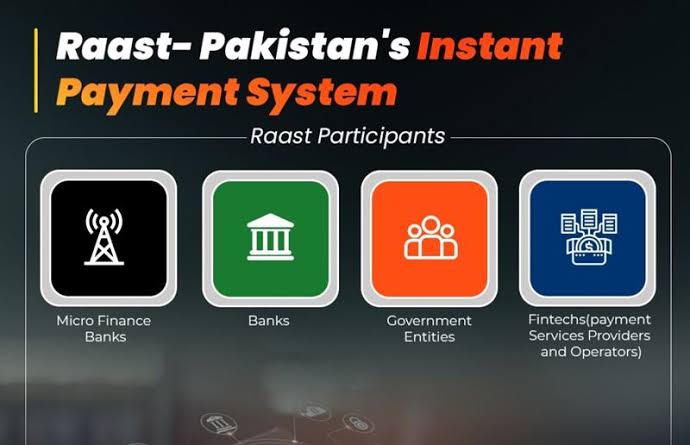 Transferring Funds
Transferring funds via Raast is convenient since the sender doesn't need to register to Raast to make the payment.
Here are the steps you need to follow to make the payments
1. Access your bank's provided channel (mobile application, internet banking, branch over the counter, USSD).
2. Specify beneficiary's IBAN or Raast ID (mobile number) on Raast-enabled banks.
3. Confirm the amount to be sent within the limits provided by your bank.
4. Your payment will be transferred instantaneously.
Read More: 5 Security Tips To Prevent Phone Apps From Stealing Your Data
Pakistan has joined a select club of countries that have either launched or are in the process of launching Instant payment systems. After the launch of the first phase of Raast, Bulk Payments in January 2021, SBP is now introducing Raast Person-to-Person (P2P).
The user-friendly features allow you to send transactions without any minimum transaction limit with 24-hour support and as well as free of cost fast and secure payments.
Stay tuned to Brandsynario for the latest news and updates.