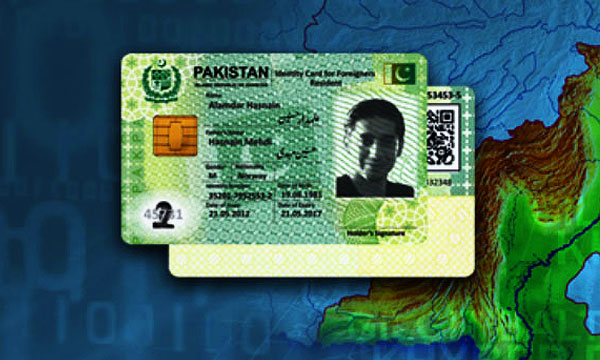 NADRA has launched its online CNIC issuance and renewal facility for Pakistani nationals living in the country or abroad.
With this facility, it will become very convenient for you to renew your expired CNIC. You only need to complete your Online Application, pay fees via Credit/Debit Card Payment and receive your renewed CNIC through Home Delivery.
Before starting off with the online application process, you must go through the fee structure and arrange a soft copy of supporting documents as per your application. Secondly you need to have a soft copy of your portrait photograph that should meet the requirements mentioned in photograph tutorial. And finally you need a valid Credit/ Debit card for online payment.
Once you have made preliminary preparations you can go through following simple steps for the application of Renewal of your ID.
Click on green Get Started button
Register your account
Create an application in the Renew category
Provide application details
Provide your address for card delivery
Pay application fee online with your Credit Card/Debit Card.
Provide details for the following:
Personal
Spouse / Parents
Relatives
Modify your national identity data (if desired)
Upload your scanned photograph
Upload the scanned supporting documents
Download and print the special fingerprint form on A4/Letter page size.
Scan and upload the fingerprint form.
Scan quality must be a minimum of 600 dpi in Grayscale.
Download and fill the Urdu acquisition form according to form-filling tutorial (only if there are modifications needed in the printable fields)
If you are applying from outside Pakistan then please download and fill the witness form instead. Provide details of two witnesses on it. Each witness must be a valid NICOP holder.
Scan and upload the Urdu acquisition form (and the witness form if applicable
Review the information you provided and sign the declaration
Once you have completed the online application with all pre-requisite documents, photograph, fingerprint document and Urdu acquisition form, NADRA will commence processing your National Identity card. The minimum estimated processing and delivery will as follows.

Once applied, NADRA will notify you about your application process via email and SMS on contact details you provided.
Additionally you can track your application by sending your Application ID to " 8400″ or by logging into the website with your registered account.Read more
Read more: How to Apply For NADRA's Online CNIC Service