Apple Watch has become the poster-child for the range of smartwatches. It is impossible to talk about smartwatches and not think of Apple Watch considering its significance. According to numerous sources and surveys, Apple Watch is the most purchased watch in the entire world, leaving behind pioneers like Rolex, Longines, Tag Huer, and other watchmakers.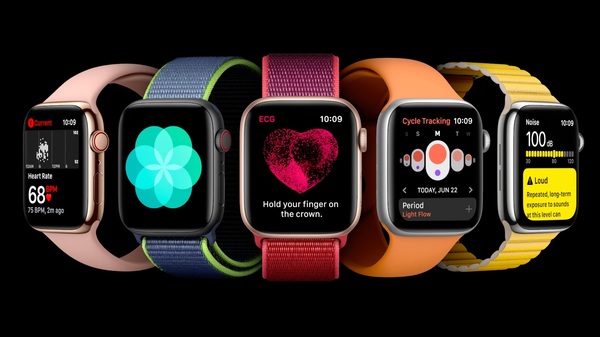 The watch was released in 2014, along with the iPhone 6, and Tim Cook referred to it as a fashion accessory with multiple features. Later, the focus shifted towards fitness, health, and accessibility, which was the cause of the smartwatch gaining immense popularity, getting it way ahead of its competitors.
The Missing Trends Issue In Apple Watch:
Recently, many Apple Watch users have noticed that the trends feature in their Fitness App has vanished. This happened after the user updated to iOS 14.3. According to multiple posts on the forums worldwide, the problem could be solved by resetting your phone and watching or updating the iOS and the Watch OS. Still, many users were unable to fix it through all of the methods listed above.
One way of troubleshooting this issue is on the phone, and according to multiple threads on tech-forums, it has resolved this bug for many users. It is to be noticed that Apple has been collecting data on its users for quite some time. Considering that the Fitness app requires your heart-rate, steps, and distance traveled, it can track you in real-time.
Here is how the issue can be resolved by following the steps listed below; 
Open the updated version of the Health app on your iPhone.
Click on the icon of your profile, the thumbnail at the top.
Tap on Health Details.
Check the "Date of Birth" field. If blank, enter your date of birth.
Now, open the Fitness app on your phone.
Check the Trends to see if they appear again.
The following method has proved to have resolved this issue for iPhone and Apple Watch users who were facing this issue. It is common for all smartphone users to face certain minor bugs after they update their OS. However, they are eradicated and resolved shortly after the users identify them. Also, check out the features on your Apple Smartwatch you may have missed out on.
Try doing this on your phone to see if it works and let us know under the comments.
Follow Brandsynario for more news and updates.