The novel coronavirus pandemic has made economies and industries all over the world suffer!
Businesses have temporarily shut down; people are afraid to leave homes, lockdowns have been initiated in at least 35 countries worldwide!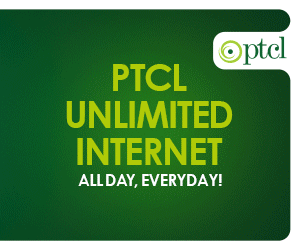 With more than 1,000 cases, Pakistan has also taken the needed measures to contain the situation without having to place a complete lockdown.
Unfortunately, in this case, not only has it caused the auto industry in Pakistan to suffer, but all the markets around the world have met their doom.
Global Impact of Coronavirus 
When the virus first surfaced in Wuhan, China, all the factories in the city had to be shut down as it has spread faster than one could have anticipated. When it spread through other cities, more and more factories had to close down.
It is essential to add here that cities like Wuhan are known as the 'motor city' as they have some of the largest factories. China is the world's biggest auto market, and Wuhan is home to auto-giants, including General Motors, Nissan, Peugeot Group, and Renault.
In just the first half of February, sales have fallen my a lump sum of 92%, according to China Passenger Car Association (CPCA). As the virus spread across borders, more factories had to shut their doors, and sales continued to fall.
Now, this effect of the COVID-19 virus multiplied across borders. Shortages of cars, parts, and other supplies impacted all countries. Because China was no longer the production capital, and the virus was spreading across borders, many automotive giants had to find alternatives.
Hyundai and Kia recently stopped several assembly lines in Korea, and Nissan announced it would suspend its auto production in Japan. General Motors suggested that production outages could affect plants in Michigan and Texas, Jaguar Land Rover warned the virus could create problems at its assembly plants in Britain, and Fiat Chrysler Automobiles CEO's Mike Manley said that the end of February might suspend production at one of the European plants.
COVID-19 Impact on Turkey
In Turkey, the demand for automotive has seen a significant increase even since there was an announcement for low-interest loan packages from public lenders and the easing of strict lockdown measures.
However, supply shortage has caused the automotive industry in the country to suffer as car stocks are still limited due to global supply chain disruptions caused by the coronavirus pandemic.
The backlog is expected not to be cleared before at least September!
Toyota Yaris Production Halted, Soft Launch Postponed in Pakistan!
Impact of Coronavirus in Pakistan
Long before the emerging of the pandemic, Pakistan's automotive industry was already suffering. The country's economic situation, the rise of the Dollar against the Rupee, and the excessive amount of taxes had the industry gasping for air.
Sales declined, automotive parts became expensive, customers hesitated in purchasing cars by looking at the price tags, not to forget the mass population consists of middle-class to lower class families as at least 25% of the population is under the poverty line.
Because of Coronavirus now in Pakistan, strict actions had to be implemented by the government. Provinces were announced to go into lockdown, some for 15 days while others for 7 depending on the situation.
To comply with the orders, companies like Toyota Pakistan and many others shut down their production factories as well as their dealerships and other operations.
Hence, the already suffering market was now faced with yet another complicated situation. Coronavirus has caused billions of losses to these automotive industries and is feared that it may cost many their jobs.
What do you think? Share your thoughts with us in the comments below.
Stay tuned to Brandsynario.
Here's How Automotive Manufacturers Are Fighting COVID-19 with #FlattenTheCurve!