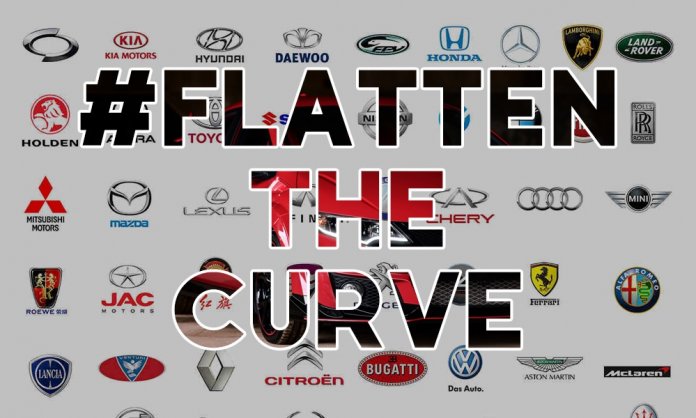 As more and more cases surface in Pakistan, governments have been compelled to take very tough decisions for the betterment of its people.
Each province, starting from Sindh declared a lockdown to control the growing situation. Given that Pakistan is already going through a tough economic crisis, the step is considered very bold.
In order to comply with the government's orders, many automotive giants have halted production and closed down shop.
It is important to remind you that sales and figures of almost every manufacture in the country have already been hit hard due to the economic crunch.
Coronavirus pandemic causing more NPDs and the uncertainty of when things will get back to normal is putting a massive strain on the industry.
Before we go on, you'll need to understand how the CoronaVirus Curve works.
What is the curve?
You may have seen this chart floating around:
Basically, the "curve" refers to something called an epi curve which is a graph line that charts the rise, peak, and fall of existing infections over time.
The "flatten the curve" concept is simple: If a large number of sick people infect a large number of healthy people, then there will be too many sick individuals and little resources to treat them, this can lead to many fatal cases and increase pressure on the healthcare system, leading to chaos.
However, if healthy people stay indoors like they are asked to and sick people keep themselves isolated until treated, then the problem will go down faster, with enough resources to control the situation and contain the virus from further spreading.
In simple words, stay home and be a responsible citizen.
"There is a slower rate of cases over time so that the hospital systems can deal with that more efficiently, instead of being overwhelmed all at once," said Dr. Alyson Kelvin, an assistant professor at Dalhousie University and an influenza virologist at the Canadian Centre for Vaccinology.
Here's a list of manufacturers who are fighting to #FlattenTheCurve!
Toyota Pakistan (IMC)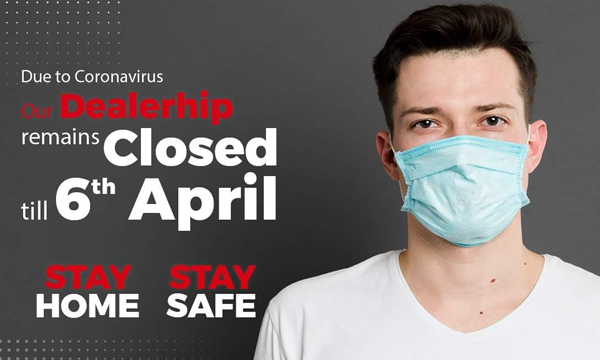 Toyota took it to its Facebook page to share that the company will comply as per the orders and will shut down complete operations for 15 days.
Moreover, the Toyota Yaris' soft launch which was expected to take place yesterday has also been postponed.
Honda Pakistan
Reportedly, Honda has also stopped the manufacture of all its vehicles including motorbikes. Honda also decided to shut down its plant that is located near Lahore after Punjab was also lock-downed.
Pak Suzuki
Pak Suzuki has also decided to halt productions after the Sindh government issued orders for a province-wide lockdown.
Moreover, PakWheels reported that KIA Motors and Hyundai Nishat have also stopped their operations while Chinese manufacturers in Pakistan like JW Forland, United, Regal, Master, and Changan have also followed suit.
On the other hand, manufacturers of OEM parts and other auto-related industries like tire manufacturers have also halted their operations until at least April 6th, 2020.
Even global automakers have taken the decision to ask everyone to go home for their safety, using the hashtag #flattenthecurve!
Mercedes-Benz
BMW
Ford Motor Co.
Fiat
Tesla
TESLA also wishes to produce ventilators and other medical equipment. Elon Musk wants to donate 1,255 ventilators to the state of LA. He tweeted, "Yup, China had an oversupply, so we bought 1255 FDA-approved ResMed, Philips & Medtronic ventilators on Friday night & air-shipped them to LA. If you want a free ventilator installed, please let us know!"
Moreover, Formula1, Nissan, General Motors, and The Mahindra group have also followed lockdown orders respectively.
Stay tuned to Brandsynario.