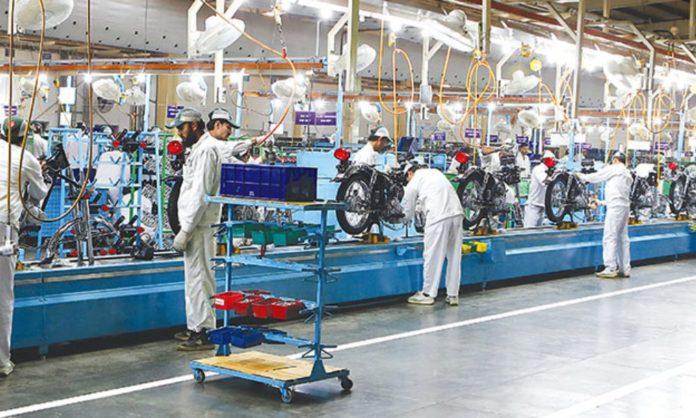 Ever since the country has been facing an extreme downfall in the economy, the automotive industry is facing continuous hurdles with no solutions to be found. Recently, Honda Atlas announced that they have extended their production shutdown by an additional 15 days. Pakistan is currently facing a severe economic crisis, with high inflation, low foreign reserves, and a large budget deficit. The COVID-19 pandemic has further worsened the situation, leading to increased unemployment and a decline in economic growth.
Here is the official notice that they came out with to notify their consumers and all other related parties: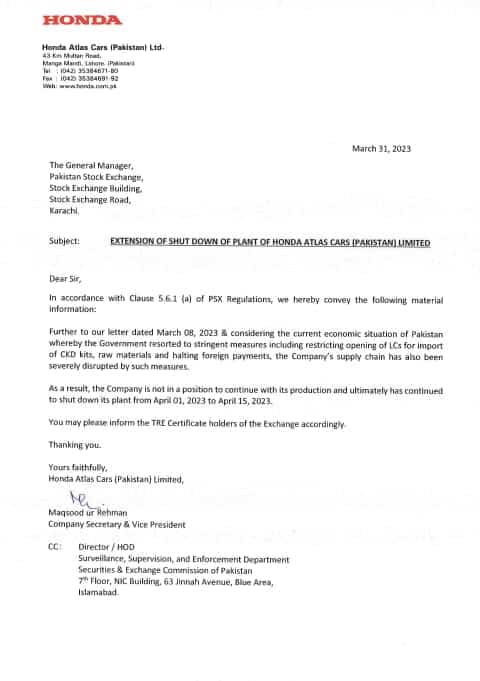 The delay is because of a supply chain disruption due to Pakistan's economic decline, as well as limitations on the imports of CKD and raw materials, according to the official notification. The most recent production break took place from March 9 until March 31. This means that Honda will have a car assembly shutdown in Pakistan for 38 days by the time this one is over. This also means that Honda will suffer a huge loss and will take major hits as far as revenue is concerned. However, they might be able to cover the losses later. But if Pakistan's economy remains to stay in a default state like it is currently, they might not be able to recover.
Stay tuned to Brandsynario for the latest news and updates.