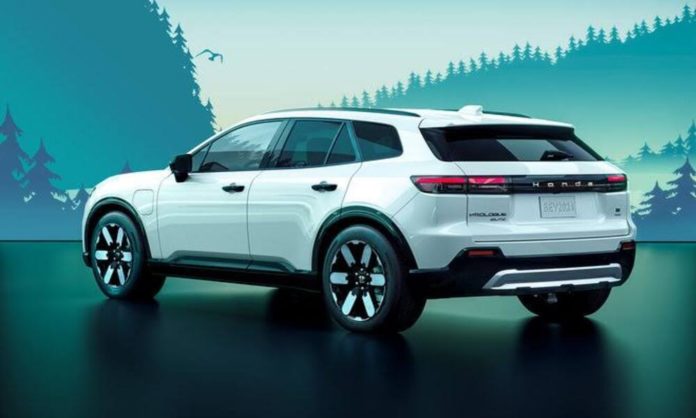 Honda revealed the Prologue, a brand-new all-electric crossover SUV, last week. Meanwhile, Honda recently provided an update confirming that the SUV will make its debut in 2024.
The prologue is a partnership between Honda and General Motors (GM). Through the arrangement, Honda will be able to buy GM's Ultrium batteries and drivetrain for its EV.
Honda SUV Prologue 
According to reports, Prologue is classified as a midsize SUV because it shares proportions with both the Honda CR-V and the Pilot. Additionally, even though Honda hasn't yet released the official specifications, experts believe it will have the same performance metrics as the Chevy Blazer EV.
This Honda EV comes with a panoramic roof and a distinctive front fascia. Moreover, Honda has replaced the H-mark badge at the rear with a full brand name badge along with an e-series badging. The all-new SUV sits on 21-inch wheels and flaunts an exclusive North Shore Pearl exterior colour which is inspired by the colour near Lake Tahoe in California, informed the automaker.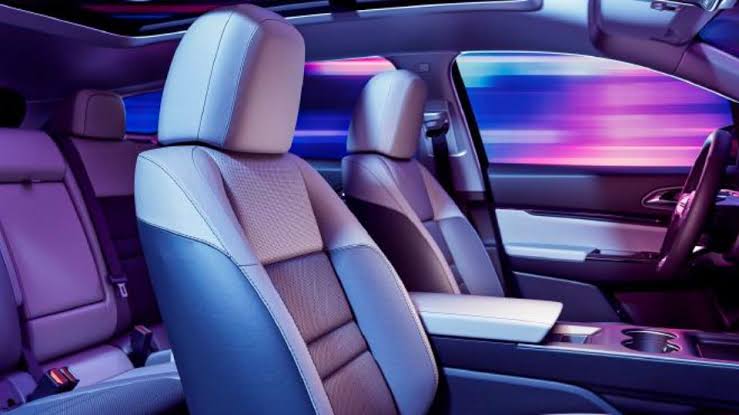 The five-seat interior will feature charcoal and light grey colours with upfront two displays. An 11-inch driver panel and an 11.3-inch infotainment screen.
Read More: Tesla Will Be Removing A Feature From Its Vehicles This Month
"We are not going to wait until 2024 to attract EV buyers, because we see a natural progression for a CR-V customer to Prologue with its slightly larger size, a larger interior and capable handling," said American Honda's vice president, Gary Robinson.
"We will support that transition now by putting smart strategies in place with the CR-V hybrid, that will enable our customers to transition to an EV."
SUV Prologue Price
Given previous Honda vehicles the pricing, for its upcoming CR-V Hybrid, gives the buyers an idea. The Passport starts under $40,000, while the CR-V is under $30,000. GM announced its Chevy Equinox EV, also an electric SUV will start at $30,000. The Prologue is slated to be priced somewhere within the same range. The SUV is made in North America which could qualify it for new federal tax credits for clean vehicles.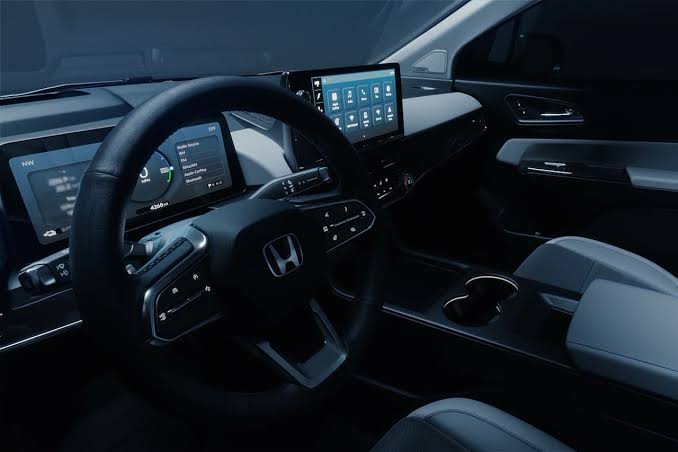 The Prologues availability is more clear with sales set to begin in 2024. It is targeting 70,000 units sold in the first two years.
Read More: This Solar-Powered Electric Car Removes Carbon From The Air
Stay tuned to Brandsynario for the latest news and updates.