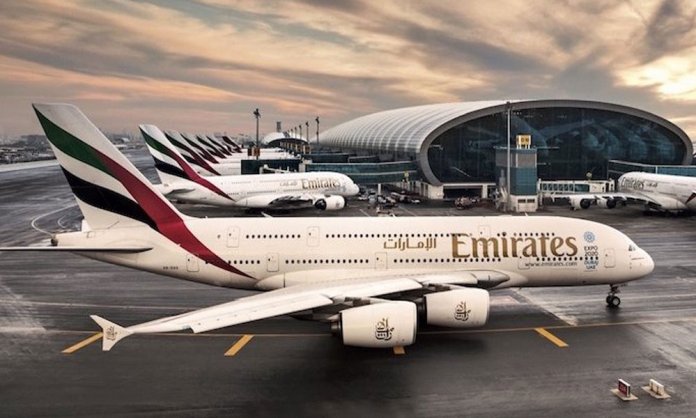 Scams have gotten even easier nowadays! While some call individuals and fake to be belonging to different organizations and sectors, others use the vast platform of the internet! Because of the lack of awareness, many even fall into their trap!
One popular scam is free airline tickets, and it's surely not the first time where free tickets by Emirates were offered. However, the official page denies its evolvement and says they have no such competition or scheme going on.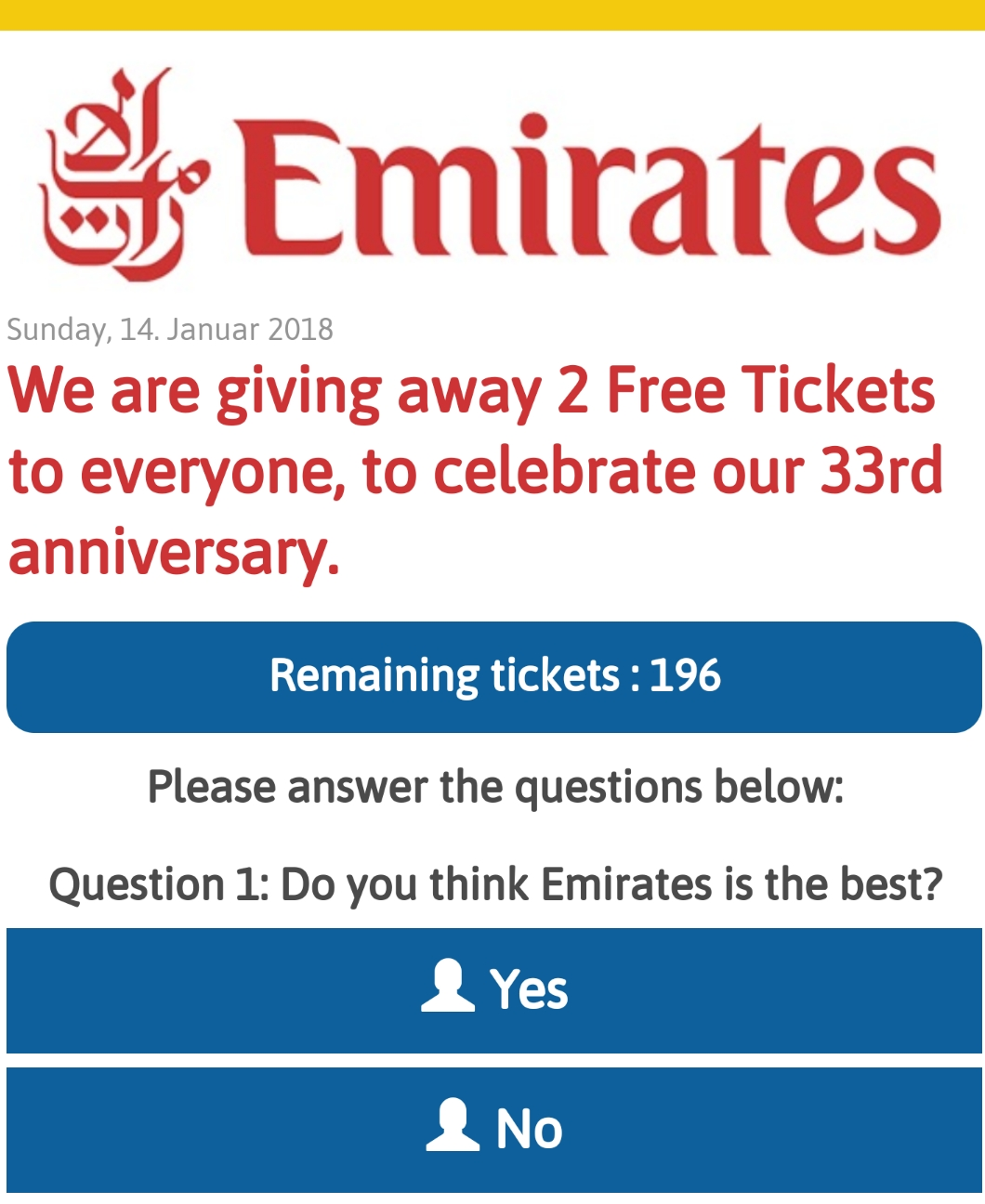 While, on the other hand, a hoax website claimed that Emirates is offering free tickets to everyone. The website read "We are giving away two free tickets to everyone to celebrate our 33rd anniversary." Followed by a question asking "Do you think Emirates is the best?"
To counter this Emirate's official spokesperson said; "Emirates has become aware of fraudulent websites purporting to offer free airline tickets to those who take an online survey. We advise anyone not to click on any links or share these links on social media. Emirates is investigating the source of the scam and will take appropriate legal action against the perpetrators."
These hoax links are popularly shared amongst groups and chats through WhatsApp and on Facebook. The website claims that in order to win these tickets, the individual has to fill a survey with only 196 tickets remaining.
Do NOT fall for this trick, it is not authentic and is a scam!
Stay aware, stay alert!
Stay tuned to Brandsynario for more news and updates.