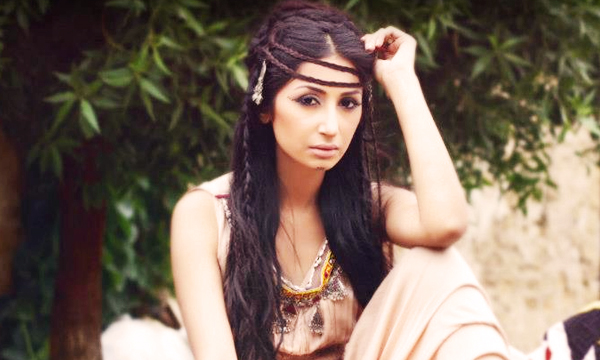 The nail-biting trailer of the upcoming Pakistan movie Orphic, featuring Hira Tareen, Adnan Jaffar and Navin Waqar has been released and it appears to be every bit as thrilling as was expected!
The dark and dreary theme of the movie is quite promising. The movie has been penned and directed by Faraz Haider.
The scintillating thriller, showcasing great production value, has been co-written by Haider Azim, Mashad Ali Jafri and Faraz Haider himself.
Revenge of the Worthless Movie Review: A Promising Tale of Loss & Sacrifice
Watch the trailer of the movie here. 
[iframe id="https://player.vimeo.com/video/176638446″]
Describing her character in the movie, Naveen said, "I play Sophie, she is a bartender who is also a singer and happens to be discovered by Dezri (Adnan Jaffer's character). She is a sweet girl who is unaware of her talent."
As opposed to Waqar's character, Tareen's character is quite self-assured as she mentioned, "My character is that of a wife and a businesswoman who is married to Adnan Jaffar's character, Dezri, and she is someone who is very practical and logical."
"He plays a music composer and doesn't like the fact that my character is always so realistic as Dezri is someone who is quite a dreamer," Tareen revealed before talking about Jaffar's character.
Adnan Jaffer depicts the character of a music composer, Dezri. He's asked by a man to compose music for his film with quite a peculiar storyline – someone who doesn't want to be cured of the disease they are suffering from.
Naveen's character sings for Dezri and leaves him mesmerized. Hira Tareen is shown in a car scene lauding his efforts instead of the singer and there's a crash. That's where the entire story converts into a thriller!
Also starring in the movie are Rahail Siddiqui,Rasti Ahmed and Naday Ali other than the leading trio. The movie  will soon be played for the public. For now, it has been sent as an entry into film festivals.
http://www.brandsynario.com/3-pakistani-movies-janaan-actor-in-law-zkhh-releasing-on-eid-ul-azha-2016/
Stay tuned to Brandsynario for more updates!