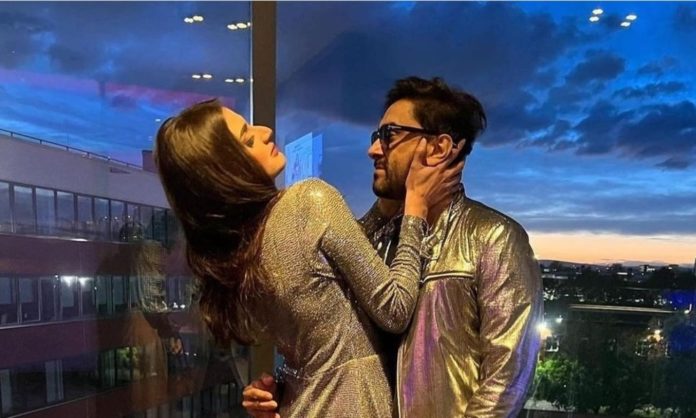 Hira and Mani have taken a flight to visit London, and the duo is having the time of their lives in Uk. However, the recent pictures from the couple's photoshoot have been doing rounds on social media and needless to say that they have caused quite a stir.
Read More: 5 Signs That You Are Into Foreign TV Dramas & They Are Hilarious
Hira And Mani's Vacation Pictures
Hira Mani recently posted pictures from her English getaway on social media, and they have caught the eyes of netizens, to say the least. If there is one thing that doesn't sit well with the netizens, it is celebrities' travel snaps. The public always makes sure to raise a point, whether it's on the celebrity's outfit, the place they chose to stay, or it can be something as simple as a photoshoot – which happened to be the case with Hira and Mani.
The starlet shared the pictures on her social media with the caption "A night to remember."
Clan in metallics from head to toe, the couple looks ready for the party. Take a look at the pictures yourself.
While one might not find something odd in the pictures, netizens pointed out the awkward poses the actress is making in the picture. Trying to look hot while holding her husband's face in her hands – gets as weird as possible.
Netizens' Reactions To The Pictures 
Netizens' reactions to the pictures were harsh. From calling them attention seekers to cartoon, characterless, and much more, the keyboard warriors left no stoned unturned while sharing comments about the couple.
Here are some of the comments from the post below.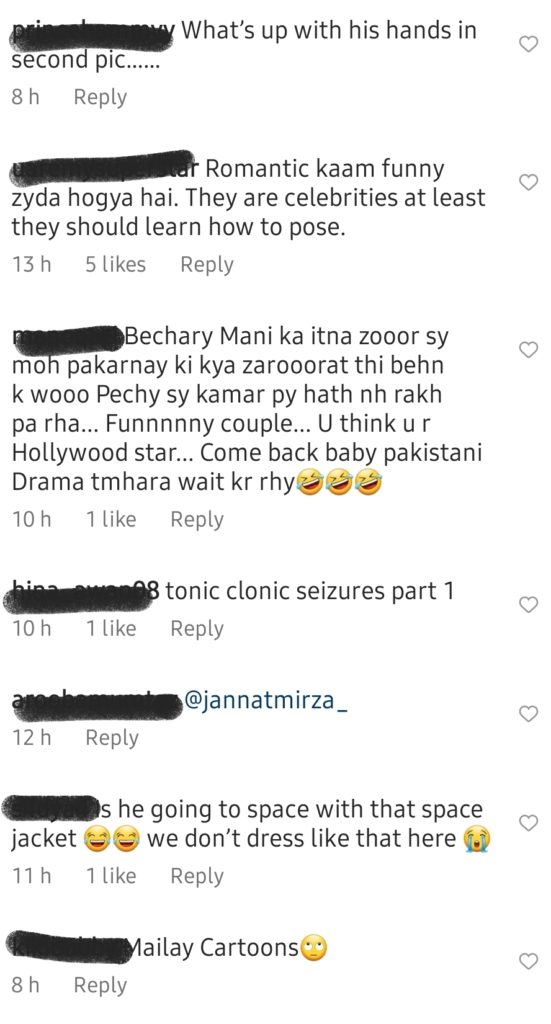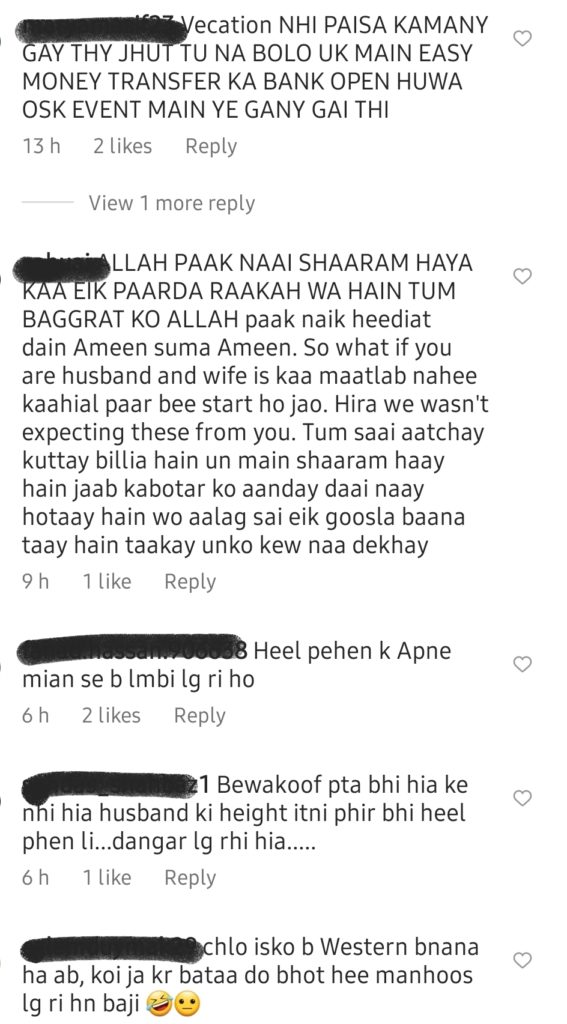 Read More: 5 Amazing Pakistani Ads that Challenged Stereotypes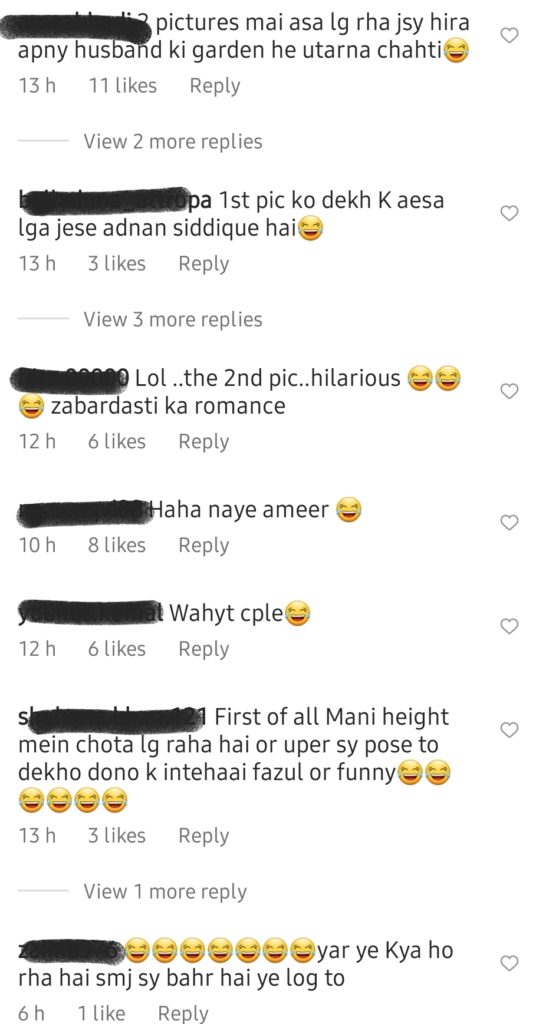 Want a peek into their vacation? Here is Hira Mani spending her time on shopping sprees, sipping coffee, and posing on the streets.
Stay tuned to Brandsynario for the latest news and updates.