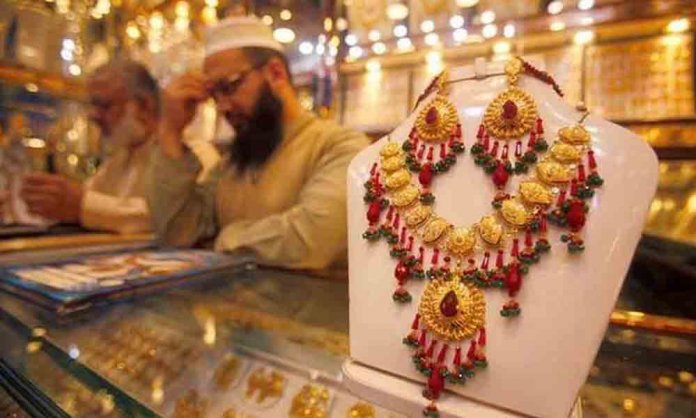 This is the best time to purchase gold! This is because market analysts predict that the rate for gold will increase in the upcoming months of November and December. Whereas you can get a decent discount on the purchase if you act fast.
Moreover, the demand for gold will increase during the next 15 days. According to Khaleej Times, another reason behind this is that as of now, there are political tensions surrounding Saudi Arabia and are resulting as trade tension between China and the US.
There is a high probability that safe-haven demand for gold will be sustained.
Lukman Otunuga, a research analyst at FXTM, also believes that gold has the potential to appreciate this quarter as trade disputes, Brexit-related uncertainty, Italy budget concerns and global growth fears fuel risk aversion.
Technical trades will continue observing how prices behave around the $1,233.50-$1,213 regions –he said
However, Otunga also believes that moving forward, the price of gold will be highly affected by the value of the Dollar against other currencies.
He believes gold is likely to be heavily influenced in the coming months due to US rate hike expectations, trade war fears and geopolitical tensions.
The yellow metal has the potential to shine immensely if trade tensions escalate, global growth fears heighten and risk aversion prevails.
Stronger Dollar and higher interest rates in 2019 can easily send the precious metal crashing. Investors will be closely observing if gold can push further away from the psychological $1,200 level, he added.
How Pakistanis Can Save on Purchase of Gold
For Pakistanis, the best strategy right now is to buy gold from the Dubai markets, given that the yellow metal is currently going to be on discounted prices throughout the first week of November. Afterwards, the price will once again shoot sky-high.
Can you think of any other smart investments? Let us know!
Stay tuned to Brandsynario for more news and updates.