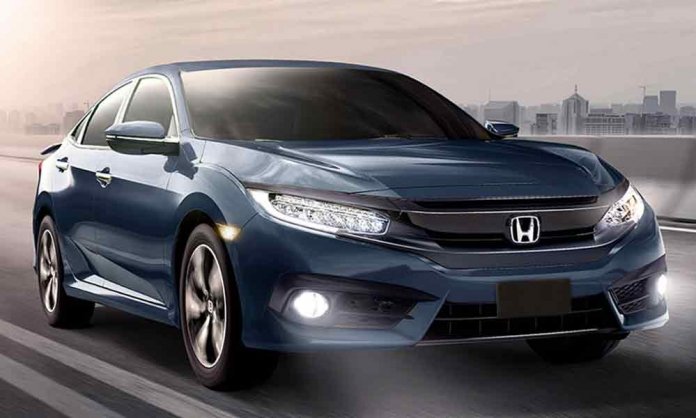 Update: Honda car prices in Pakistan 2019 have increased. This decision comes after a further devaluation of the Rupee against the Dollar. It was surely not the New Year's gift their fans and customers were expecting.
The brand has increased the tag of their 1300cc by 125,000 PKR whereas the price of their 1800cc cars has increased by 225,000 PKR. Smaller vehicles have also increased in price by 1 lac.
In 2018, Indus Motor Company, Suzuki and other manufacturers had also increased their value throughout the year. Some had increased it by 2-3 times while some had 4-5 times.
According to a local website, the company said that the cost of imports of raw material and other goods increase have increased- thus costing a lot of money. Therefore, the unit cost of the cars increases as most units are imported instead of being produced locally.
---
---
After the crucial devaluation of the Rupee against the Dollar, automakers have decided to take important decisions to tackle the matter. Honda has increased prices of their vehicles effective of today, 22nd October.
This is the 5th time in 2018 when the automotive giant has announced an increase in its prices. Other companies such as Suzuki and Al-Hajj FAW will likely follow.
The company has increased the price-tag on their vehicles by PKR 7,000. A notification has been sent out to all of Honda's dealerships across the country and will be implemented with immediate effect.
For those individuals who have already booked a vehicle, they will also be impacted with this new price change. This was already mentioned in the contract the consumers had signed with the automotive manufacturer.
Earlier, Toyota Pakistan shared that they have decided to halt bookings due to the same reason.  The company announced this news on Friday, stating that the reason behind this move was the depreciation of the dollar against the Rupee in Pakistan.
Furthermore, the continuous devaluation of the Rupee has increased the cost for manufacturers keeping in mind the increase of government duties, imported components and raw materials for local parts.
Once the situation has improved and the value comes under control, IMC will resume their bookings with an announcement of the new price list.
Have you also been affected because of the devaluation? Share your stories with us.
Stay tuned to Brandsynario for more news and updates.