It has become the norm for designers to create short films and editorials to accompany the release of their collections. Shehla Chatoor is one such renowned designer who created an editorial to go with her latest release of opulent dresses. However, unfortunately, netizens can't help but make fun of the editorial and it seems like a miss. Here's what's going on:
Read more: Women In Karachi Forced To Choose Wardrobe Based On Mode Of…
What Is In The Ad?
The ad shows the models vibing in their own world. Some are munching on a watermelon slice, dancing randomly, laughing at absolutely nothing. At some points, they also put their model face on and then strut with the clothes which perhaps is the best part. However, the sitting and laughing for no reason with random props in the hands did not sit well with netizens.
Have a look at the ad:
Why Are People Cringing?
The comments are amusing because they really show that this ad was not for people. People are making fun of the "sugar high" and mocking the models by saying "oh wish we were this cool". All of this has some people questioning what is going on in the world. Outside we're being marked by an economic recession yet brands continue to churn out this oblivious and senseless content? People are genuinely confused about which world these brands and people live in. 
Who would want to see models laughing and eating watermelon and think yes, I want to buy these clothes? Have a look at the comments:
Taking It Too Far?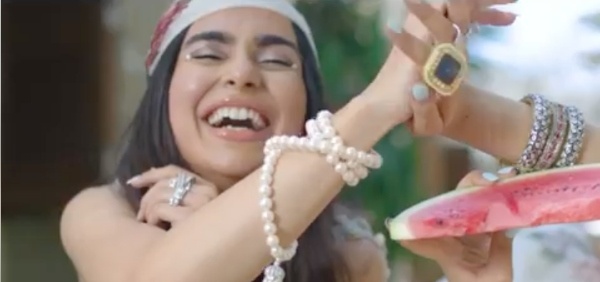 The whole designer business has become a big "taking it too far" episode. To begin with, everyone is in a rat race to be the best and be the most expensive! What use is an editorial for someone who is trying to sell clothes? It's just a senseless gimmick to try and sell clothes. Keeping this in mind, even the content that is being shown in these editorials makes no sense. 
If it had been an editorial in which models were actually shown showing the outfits and all it still would have appealed to a crowd. Netizens may be harsh but they're not illogical. They have a point here!
Read more: Poor Quality Of Clothes – What Are Local Clothing Brands Up…
Stay tuned to Brandsynario for the latest news and updates.