Senator Faisal Javed Khan has just touched upon something in the Senate which has given artists of Pakistan a sigh of relief. The senator is hard at work to modernise or rather, ensure the entertainment industry is up-to-date with the years. Here's why you really need to know what he just proposed:
What Bill Is Being Worked On?
Faisal Javed is attempting to introduce a bill that will give Pakistani artists and creatives the right to get what is theirs. He is repairing the Copyright Act, 1962 so that it empowers artists with the rights to demand royalties. This is worthy of consideration as until now, artists did not have the right to demand royalties.
However, before this bill is first, something else has to be passed. He proposed a resolution in December and it has to be passed by Senate first without opposition. Khan believes this is not a cause of concern, it can get passed unanimously. The resolution is a part of the Senate's January 17 agenda.
View this post on Instagram
Read more: This Scene On 'Na Mehram' Is Making Viewers Question The Standard…
Issues of Royalties
The issue of royalties has been a huge obstacle in the Pakistani entertainment industry. Royalties are the rightful payment to artists for their artistic work. As a result, Pakistani artists were suffering even though their artistic work was popularly enjoyed. Thus, in 2022, the least the government can do is safeguard artists. The film policy is also stuck at the bureaucratic level.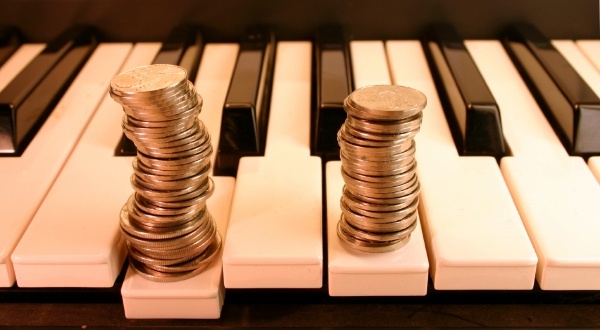 "Actors are given royalties worldwide. If we don't change the working environment of our artists, or change the way they live, then we will have killed creativity ourselves," Senator Khan added.
Read more: New Leaks Of Samsung Galaxy S22+ Surface The Internet
What Is Wrong With The Current Act?
According to Khan, the Copyright Act is "redundant and outdated." The Copyright Act has key sections pertaining to licensing and royalties but they are not productive.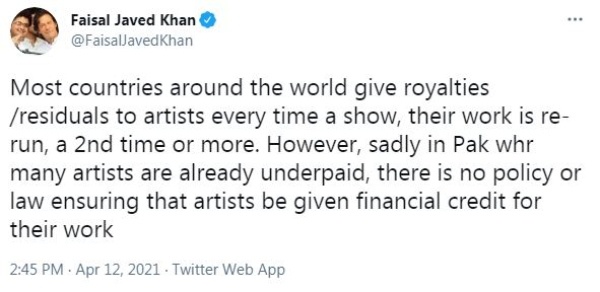 The solution for Khan lies in defining artists better and their assignment of work needs to be expanded upon. Khan also suggests that sub-categories would be added to keep up with the range of work in today's world. A hint at what all would be included is that artists are all those who contributed to the creation of art — actors, producers, directors, writers, or musicians.
Stay tuned to Brandsynario for the latest news and updates.