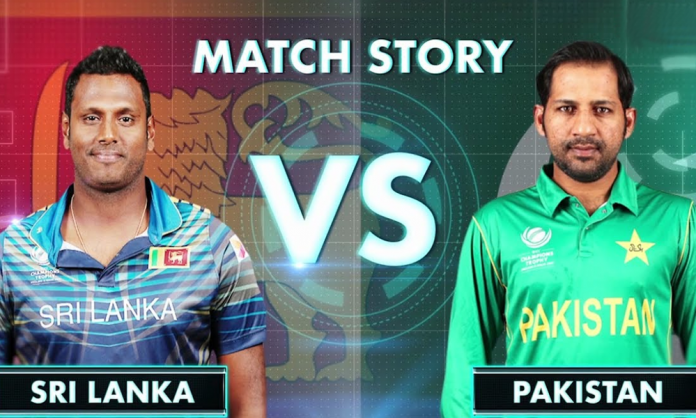 Pakistanis want international cricket to return home even more after the successful hosting of Pakistan Super League (PSL Season 2) in Lahore.
Not only was the final a huge success, the foreign cricketers had expressed their wish to visit again.
Ticket Rates
This time, its Sri Lanka coming to Lahore and tickets can be purchased online from a price range of 1,500-5,000.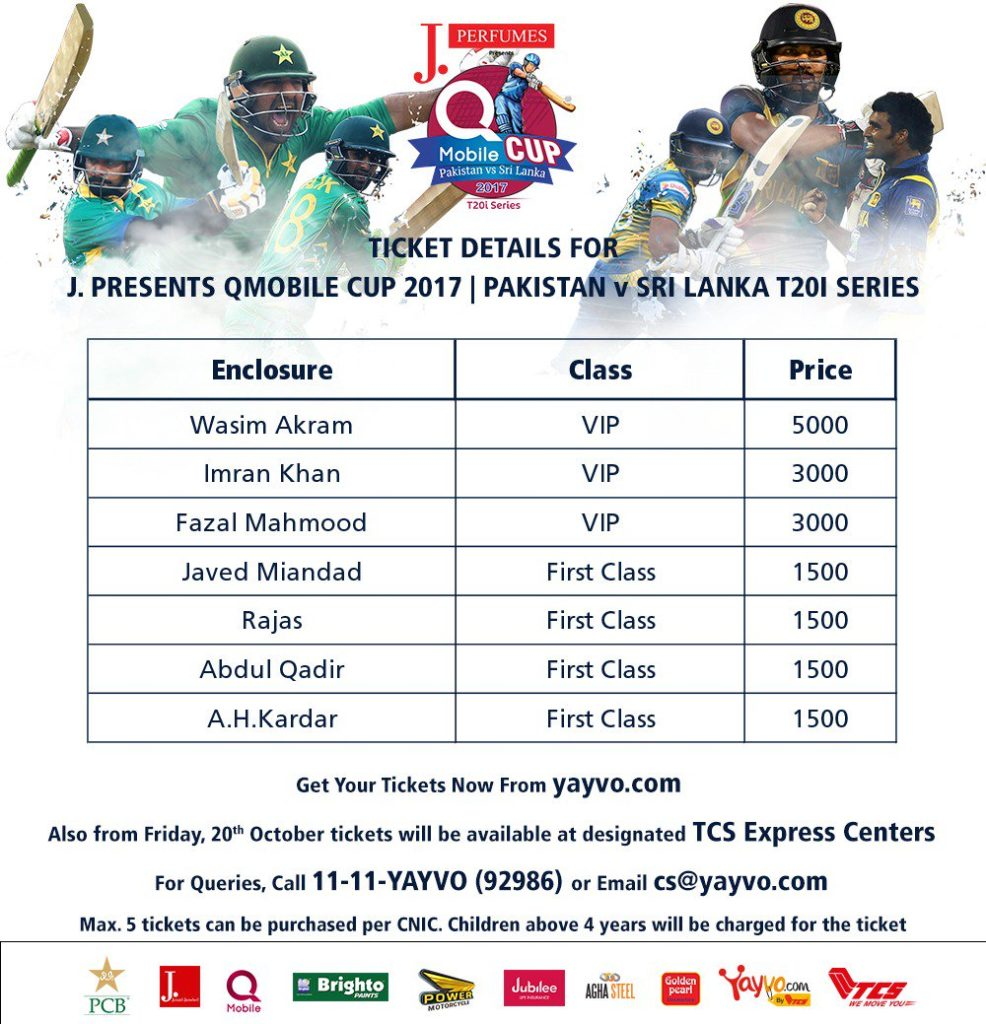 Stadium Plan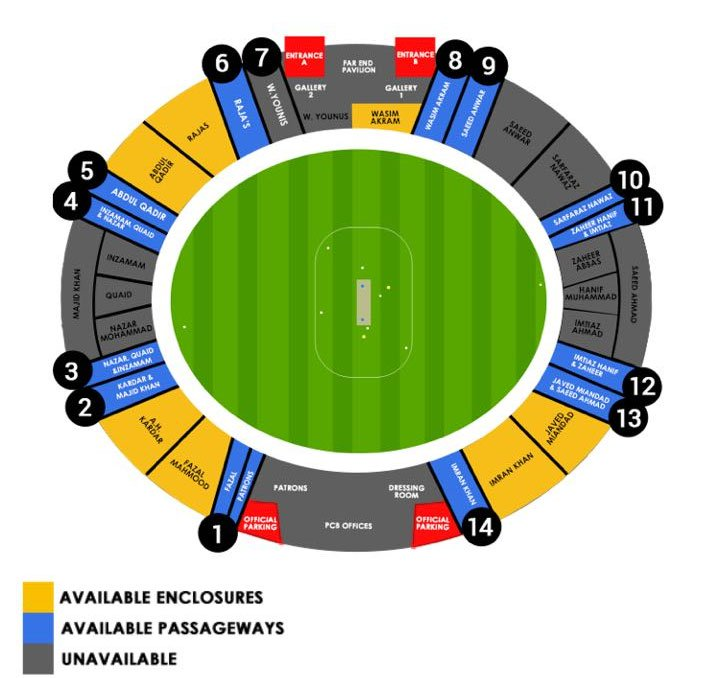 There are 3 ticket categories:
Gold — VIP — Rs. 5,000
Silver — VIP — Rs. 3,000
Bronze — First Class — Rs. 1,500
The tickets are also available at designated courier centres, for more details, click here. It looks like PCB has learnt from their previous mistake made with Independence Cup as the prices are comparatively lower.
The major reason behind this is the complaint by the majority of enthusiasts claiming the prices were too high and the affordable tickets were in extremely limited quantity.