Higher Education Commission (HEC) and United States Agency for International Development (USAID) are working together on an interesting issue. They are collaborating to provide scholarship opportunities focused on female students. This merit and need-based scholarship is much-needed in a place where women do not get much chance to further their education.
In a country where masses have to ensure criminals are prosecuted by trending them on social media, this is a major achievement by HEC. Now, women can study at full scholarship in some of the best institutes of Pakistan through this step.
Merit & Needs Based Scholarships

– For Female Students Only – pic.twitter.com/Ha8TYBtVx3

— HEC Pakistan (@hecpkofficial) July 28, 2021
Eligibility Criteria
The scholarship is eligible for the female population who have already applied and secured admission in the specified 30 Pakistani universities. These universities are from both, public and private sectors.
The programs this opportunity funds money for are specified disciplines within Master's/ MBA's/ MS/ MPhil/ Education degrees.
Read more: HEC Pakistan Launches E-Katchehri To Accommodate Pakistanis
Scholarship Coverage
The scholarship covers the entire tuition fee, book allowance, boardings and lodgings, transportations, and other academic costs.
The Universities you can study at: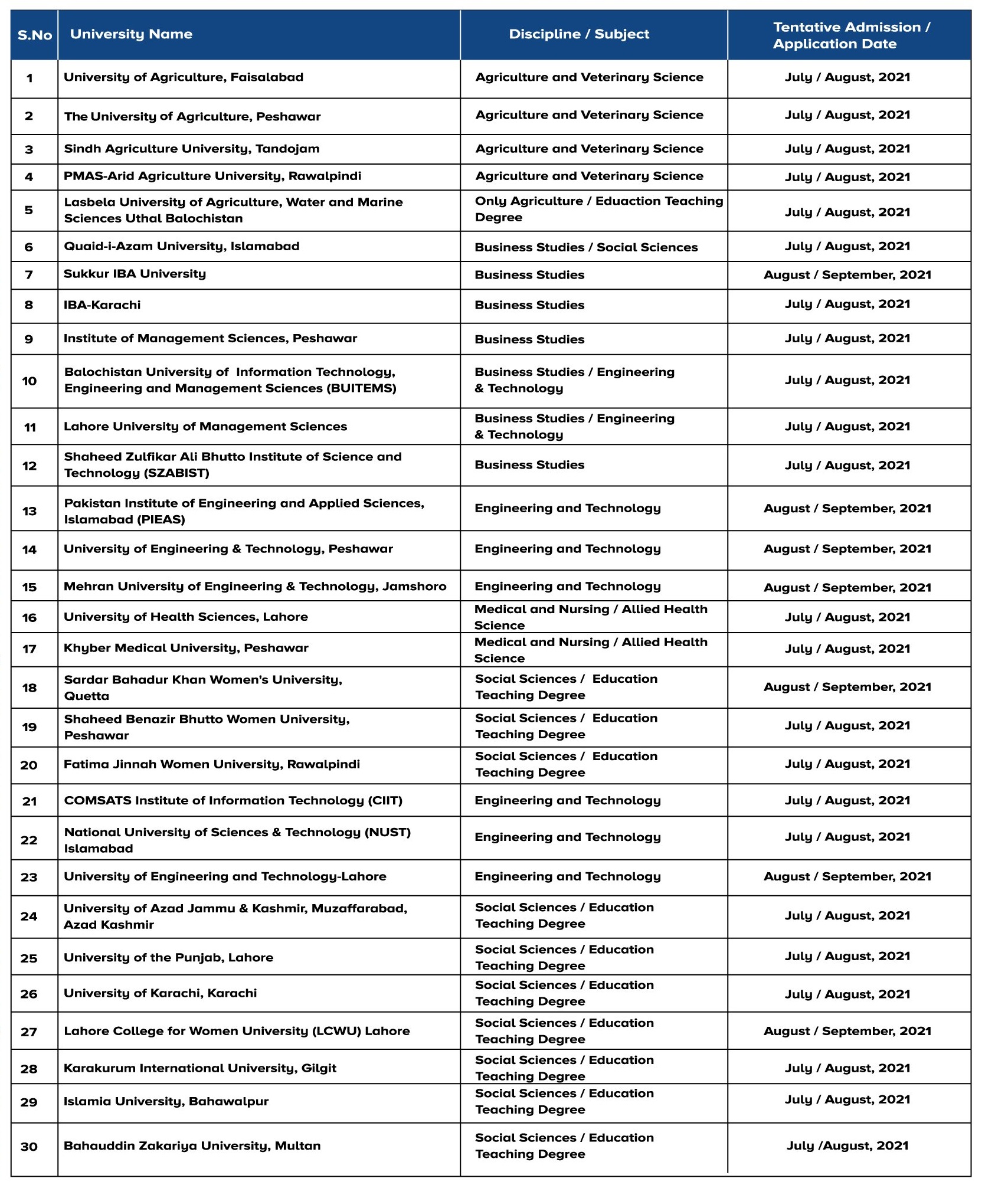 Ineligibility
If you have studied in Associate Degree programs or two-year-long Bachelors degrees, then you will not be eligible for the scholarship. Moreover, if you applied for a university on the basis of self-sustain, self-support, or self-finance, that too makes you ineligible for the scholarship.
In the clauses of ineligibility, you will also find evening programs with a high fee structure. Students already availing another grant will be excluded as well.
Of course, seeing an opportunity only for women triggered a number of Pakistani men who question gender equality in this case.
Where is gender equality?

— عثمان الٰہی (@UECDR) July 28, 2021
They could have been right having the initial non-gender-focused scholarships gotten an equal ratio of male and female. However, we need to understand that in this society, education, in general, is not feasible for women. So, steps like these are necessary.
Stay tuned to Brandsynario for the latest news and updates!