The Higher Education Commission (HEC) Pakistan has added one more achievement to the list of facilities they curate for the Pakistani youth. Amongst making available Coursera programs at discounted rates and providing electric wheelchairs for the disabled, HEC has taken one step further. In empowering the students, the country's future, they are introducing seed funding for startup ideas that have weight.
Read More: HEC Announces Last Date For USAT Exam Registration
HEC Innovator Seed Fund
Taking it to Twitter, HEC announced that they are launching an Innovator Seed Fund process. Through this process, the organization will see which startup idea has the potential of becoming a full-fledged organization. Once seeing that, they will provide the student with the idea, the Innovator Seed Fund.
𝐈𝐧𝐧𝐨𝐯𝐚𝐭𝐨𝐫 𝐒𝐞𝐞𝐝 𝐅𝐮𝐧𝐝 (𝐈𝐒𝐅)

𝐒𝐮𝐩𝐩𝐨𝐫𝐭𝐢𝐧𝐠 𝐃𝐞𝐯𝐞𝐥𝐨𝐩𝐦𝐞𝐧𝐭 𝐨𝐟 #𝐒𝐭𝐚𝐫𝐭𝐮𝐩𝐬 𝐰𝐢𝐭𝐡 𝐈𝐧𝐧𝐨𝐯𝐚𝐭𝐢𝐯𝐞 𝐈𝐝𝐞𝐚𝐬 𝐭𝐡𝐚𝐭 𝐜𝐚𝐧 𝐛𝐞 𝐭𝐫𝐚𝐧𝐬𝐟𝐨𝐫𝐦𝐞𝐝 𝐢𝐧𝐭𝐨 𝐒𝐮𝐜𝐜𝐞𝐬𝐬𝐟𝐮𝐥 𝐄𝐧𝐭𝐞𝐫𝐩𝐫𝐢𝐬𝐞𝐬 pic.twitter.com/4zv2qcRTV7

— HEC Pakistan (@hecpkofficial) December 17, 2021
HEC delved into the details of the ISF explaining that it is a part of Higher Education Development in Pakistan. This project belongs to the World Bank and HEC is implementing it on their behalf in Pakistan. Should you qualify for the funding, you can get it up to USD 35,000. But that will depend on the budget that you require as mentioned in your plans.
Read More: HEC Warns Students From Getting Their Degrees Laminated
The priority fields
While all startup ideas are appreciated, keeping Pakistan's situation in consideration, some fields will have priority. These fields include:
Agriculture, Food Resources, and Agricultural Technology
Housing, Construction, and Manufacturing
Banking, Microfinance, and Financial Technology
Health Care and Health Technology
Transportation and Logistics
Education and Educational Technology
E-Commerce and Smart Retail
Sustainable Development, Climate, and Energy
Emerging Technologies
Creative, Digital Media, Arts and Culture
Metallurgy and related subjects
Other sectors with potential for growth and impact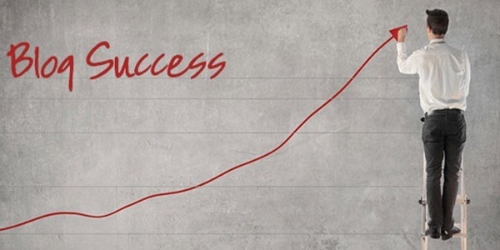 In order to be considered, the applicants will have to apply through the HEC portal. There is a specified deadline to apply so make sure you have your idea outlined to have a strong case. The deadline, for now, is January 15th, 2021. The applicant, however, must already be a startup owner and have endorsement from HEC specified Business Incubation Centres. They should also possess a Security & Exchange Commission (SECP) registration number as per Pakistan's law.
And if you are not a student but would like to guide them towards success, there is also the opportunity to be their mentor. Of course, it is a facility only for people within the mentor pool. But if you are in the pool, then submit a 500 words motivation letter among other documents to the HEC and wait to be selected.
Hopefully, many unicorns will emerge from this initiative.
Stay tuned to Brandsynario for the latest news and updates!