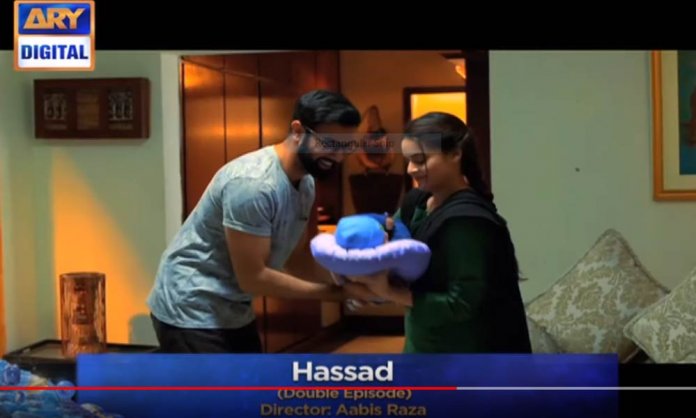 Hassad Drama by ARY has been the talk of town ever since its first episode released, and next week will bring a 2-hour long double episode for the audience!
Earlier it was being discussed everywhere for the love Naintara and her husband shared, and how envious their sister-in-law would get of their beautiful relationship.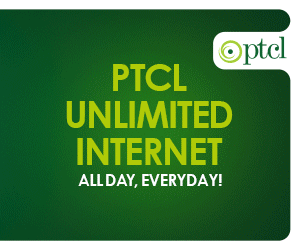 Spiderman Far From Home: 3 Things you Didn't Know About Marvel's First Hijabi Character
Later on, when Armaan was killed (presumably due to the sister-in-law's evil eye), the drama started getting discussed for the way the freshly widowed Naintara was treated, both by the family members and the society.
Episode 12 of Hassad came out yesterday and seems quite climactic, as anything can happen from this point onwards and the story can take any direction.
Below are 3 possible turns that we think the story might take:
Farhan Gets Married to Naintara and Divorces Zareen:
Considering the pressure Farhan's mother has been feeling especially since Zareen left the house, and how sincerely Farhan loves and respects his mother, it seems quite possible that Farhan will agree to his mother's orders.
Moreover, wouldn't he make for a great husband for Naintara, given how loving and respectful a person he is. The way he loves his nephew is just a plus!
Naintara Gets a Proposal from the Doctor:
Remember when Naintara faints and Farhan takes her to the hospital and she realizes the doctor was her senior at university?
Of course, like everyone else, he assumes that Naintara is married to Farhan, and Arsalan is their child. Anyway, Naintara clarifies to him that she is widowed and Farhan is her brother in law.
Isn't it possible that the young, successful doctor begins to take interest in Naintara and sends a proposal? The two already seem to be fond of each other as people, don't they?
Naintara's Mother in Law Agrees to Accept Kaashi's Proposal:
The worst case scenario with regards to who Naintara marries next is if she ends up marrying Kaashi.
Why would that happen, you ask, when Naintara's mother in law has FINALLY started supporting her?
Well, do you not remember all the times Zareen and her vicious family managed to trick everyone into thinking Naintara was the one at fault? Well, as much as we pray and hope that it doesn't happen, they can do it again.
#BePakistaniPayTaxes – Pakistanis Divided Over Taxes Imposed after Budget 2019-20
Which scenario are you rooting for the most in the upcoming 2-hour long double episode of Hassad Drama by ARY? Let us know in the comments!
Stay tuned to Brandsynario for more updates and news.