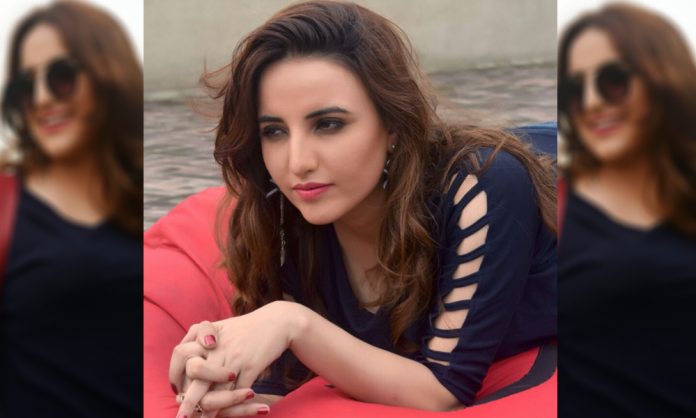 Pakistani TikToker Hareem Shah has been on a roll for a while now. In the latest video making rounds on social media, Shah can be seen displaying her aerial firing skills.
Hareem Shah is another girl who is riding on the waves of popularity all across Pakistan and beyond the borders for her obstinate and histrionic behavior, is turning into another topic of discussion for Pakistani public.
Harem Shah shot to fame after her TikTok video inside the Foreign Office building went viral.
Seemingly, the video did not sit down well with masses and generated a lot of online disliking for the social media app star.
Shah's videos seem to grasp attention like wildfire and she's in the spotlight once again for her recent dance clip.
Hareem is seen dancing with a Pakistan Muslim League-N MPA from Gilgit-Baltistan, Muhammad Ameen.
گلگت بلتستان سے مسلم لیگ (ن) کے رکن اسمبلی محمد امین کے ساتھ رقص کی ویڈیو pic.twitter.com/qctVLa6AB0

— Hareem Shah (@HareemShah143) November 26, 2019
The video was made at a local hotel with her name mentioned on a banner which proves that Shah was specially invited to the gathering. A man said to be MPA's friend, is seen showering Hareem Shah and Amin with currency notes.
Previously, Shah ended up in the committee room at the Ministry of Foreign Affairs and made videos for her over a million followers on the app.
#HareemShah says that she had an appointment with the foreign minister Shah Mahmood Qureshi but when she reached the foreign ministry, he had already left.pic.twitter.com/JGXDJgzT1f

— Ali Salman Alvi (@alisalmanalvi) October 23, 2019
Model Hareem Shah Disrespected Presidential Chair in Foreign Ministry! [Watch Video]
Moreover, someone claiming to be TikTok influencer Hareem Shah on Twitter released a private video allegedly of cricketer Shaheen Afridi.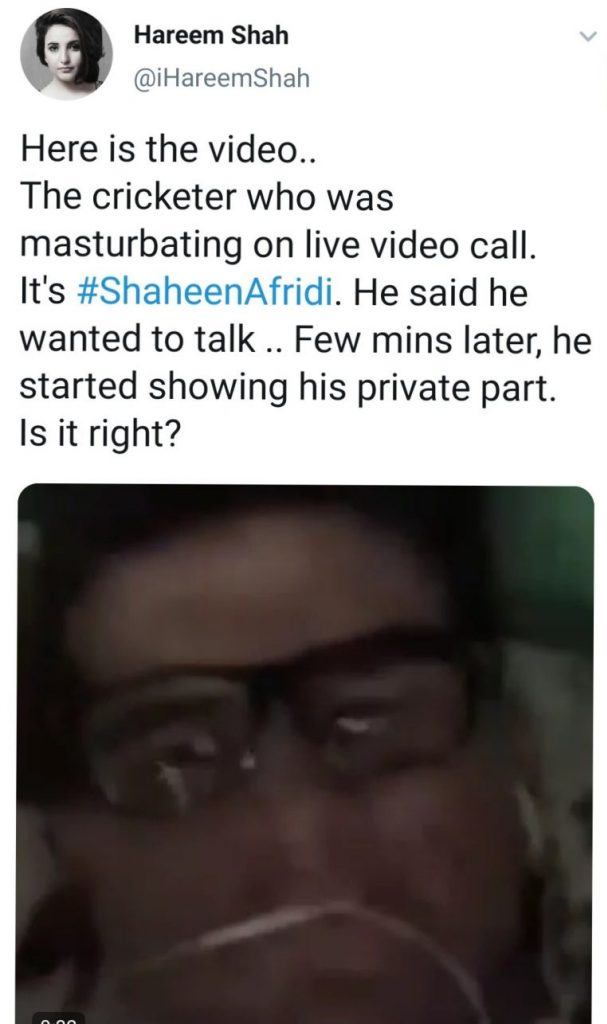 The news spread like wildfire and people began to jump on different conclusions regarding the video as well as the identity of the poster.
Let us know what do you think about Hareem Shah. Living in a country like Pakistan – do you think she'll be safe with the amount of negative publicity that she has garnered?
Stay tuned to Brandsynario for more news and updates.
Child Star Ahmed Shah's Inappropriate Video With TikTok Celebrity Sparks Uproar!