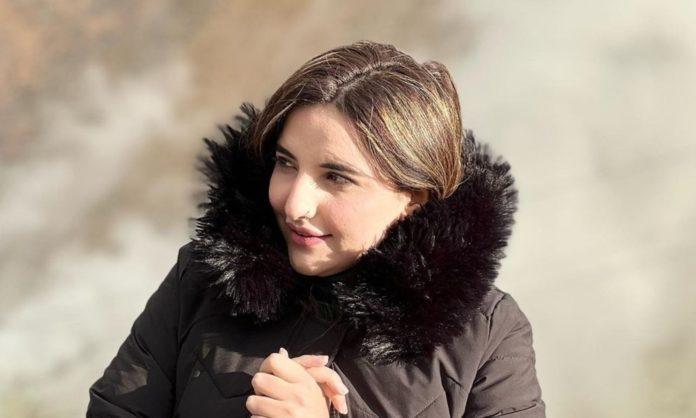 After sparking controversy and having her confidential information leaked, Hareem Shah is still very much active on social media as the TikTok star warns her fans of deceivers and hypocrites.
Hareem Shah Shares A Message For Followers
Hareem Shah became a topic of debate after her private videos went viral on social media. The videos which the TikTok star has claimed to have been leaked by her friend and fellow TikToker, Sundal Khattak, went viral a few months ago. Ever since then, Hareem has been taking to her social media to share her thoughts on the incident.
In her recent appearance, the TikTok star warned her fans of those who can go to any lengths to deceive the people in their lives. After going through it first hand the star is now advising people to be aware of those who are close to them.
While talking on her stories she said, "A Muslim cannot be bitted by the same snake twice. Meaning that a person who believes in Allah Pak cannot get deceived by the same person more than once."
"I am also very straightforward and blunt about people in my life, I never tolerate cheating and can never compromise with someone who is a fraud."
Read More: The Famous 'Joe Goldberg' Goes Viral After He Tweets About 'Fasting'
"I'm alone now and I don't need anyone. I send my curse on those hypocrites who have done me wrong. Remember me in your prayers."
She further added that Allah has made human life very beautiful. We human beings should peacefully live our lives. Meanwhile, if someone tries to do you wrong and does evil and cheats on you then you should stay away from them.
Read More: Resham's Problematic Stance On Depression Lands Her In Trouble
Stay tuned to Brandsynario for the latest news and updates.