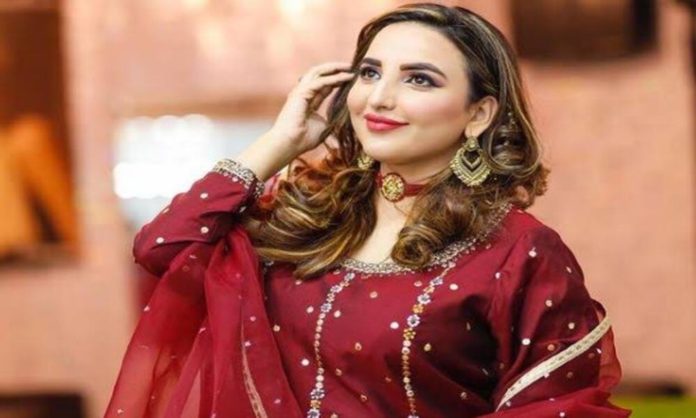 Hareem Shah has taken to Twitter to share her two cents on Shaheen Afridi's captaincy and suggested he focus on cricket.
Shah's Response To Shaheen's Tweet
Shaheen Afridi took to Twitter to share his regards for receiving the pleasure of leading the national T20 cricket team. He wrote a note sharing his thoughts and admiration for working for the team wholeheartedly.
"I am honored and thrilled to lead our national T20 cricket team. Thank you to the Pakistan cricket board and fans for their trust and support. I'll give my best to uphold the team spirit and bring glory to our nation on the cricket field. Our success lies in unity, trust, and relentless effort. We are not just a team; we are a brotherhood, a family. Together, we rise!"
However, TikToker Hareem Shah found a way to troll the captain as she responded with a witty remark on his tweet. Shaheen Afridi who is the son-in-law of Shahid Afridi was told to focus on his performance instead of politics.
Take a look at Hareem Shah's response below.
Damaad Sahab, siyasat sy zada performance par dhayan dain. 🏏😊

— Hareem Shah (@_Hareem_Shah) November 16, 2023
Read More: "I never wanted Shaheen to become captain," says Shahid Afridi
The tweet came in response to Afridi receiving the captaincy from Babar Azam. Twitter user meanwhile, also shared their thoughts on how cricket politics seems to be the major driving factor behind Afridi getting the spot.
Here are some of the reactions below.
Congratulations Shaheen! The captaincy of Pakistan is like a crown of a thorns though. Hope you can handle without losing out on your bowling skills. The internal politics seems to have affected it already but all the best once you are a captain now.

— Himanshu Pareek (@Sports_Himanshu) November 16, 2023
You could have got captaincy on basis of merit and performance but your preferred to use #Parchi!
Bad luck for future

— Zulfiqar Ali Langah (@Xulfiie) November 16, 2023
Yeah yeah. Your father in law has good connections with present government. Hypocrisy!!

— Dr. Taha Cheema (@MuhammadTahaCh1) November 16, 2023
What are your thoughts on Shaheen getting the crown? Is it sheer luck, effort, or something else? Let us know in the comments below.
Read More: Former Cricketer Raises Question Over Toss Flip By Rohit Sharma
Stay tuned to Brandsynario for the latest news and updates.