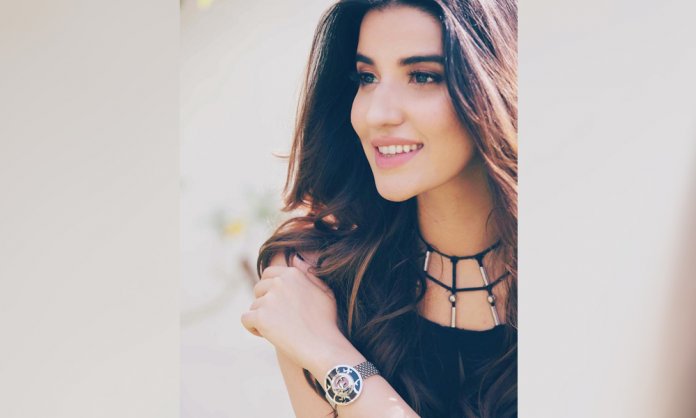 Did you know Pakistanis have the biggest noses in the world? They always manage to find their way poking in someone else's business. Where it clearly does not belong. The latest episode of nosy Pakistanis features a "scandalous" Instagram post by Hareem Farooq.
The picture under discussion is one where Hareem is chummily standing next to her super close friend, Osman Khalid Butt, enjoying the 14th August, Azaadi feels.
And instantly, Instagram patrol united to remind her of her 'aakhirat'. More than half the comments on the post were downright horrendous and beyond rude.
"Hahaha but why mention others like katrina kareena are you jealous kay loag un ko dekhtay hain ap ko nahi? Attention mil gai hai apko behen ayashii karain aj kal boht trend hai insta py apnay hak aur azadi ki baat kar kay attention lainay ka 😂 apko mubarak ho"
"Lann tan krna to buhat ghalat ha But Ap bhi jo kr rahi ha Woh bhi theak nahi ha"
"Begharat ho jo defend kr rahi ho jo marzi kro tm log but atleast public na kro"
"Kal tum apni naked photo upload karna to phir hum tmhain hell ka certificate dain gy, kanjar aurat, aik to ghalat kaam upar sy us ko defend karna. Wtf you bloody celebrities "
Then there were people who came to Hareem's defense and exposed the double standards that our society is plagued with.
"I don't understand why everyone is going after Hareem when Osman is doing the same pose as her lol. Double standards?"
"It is her right. Tumhen kyun aag lagi pari hay?"
"But idk what is wrong with this pic that people criticing or blaming it's just pose pic nothing more but check the mentality of bullshit people who saying bla bla and abusing"
Hareem, without singling anyone out, replied back:
Yo go girl!
It is about time we tell these haters to stop moral policing once and for all!