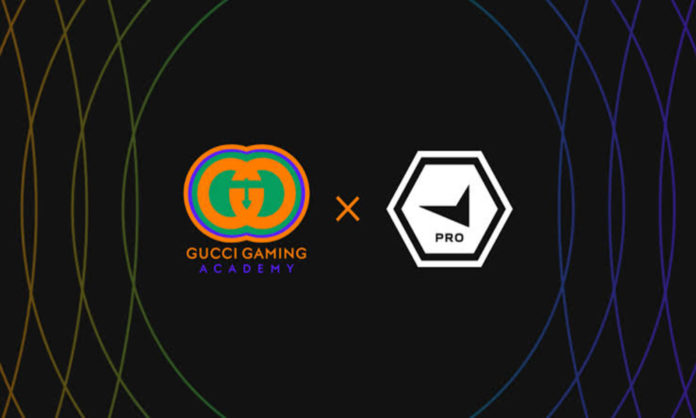 FACEIT and Gucci got together in one of the most interesting partnerships in the market for sports. The luxury fashion brand has partnered with the organization to achieve a new initiative and bring the youth to the fullest potential in sports and production, and achieve "unhealthier playing and competition environment".
The Gucci Gaming Academy 
The program will be focusing more on the soft skill of players with dedicated coaching and teamwork activities. Taken from the fact that playing is like being on the team and working towards the goals of your team in the pursuit of quality and fun. Basically, to better prepare them in areas that many people who play any e-sport often neglect.
The Gucci Gaming Academy is taking over four players from the FACEIT team. A competitive and moderated online league. This game has emerged as the foundation of some of the most popular esports players. Meanwhile, with the intent to join this e-sports program with the intention to grow this number in time.
The Selection Criteria
Candidate selection is not only based on their performance in-game. But also on interviews to assess their personal values and soft skills. Including their aptitude for teamwork and their approach to conflict resolution.
Players will be part of the Academy for a maximum of one year or so, until they can become professional, making them successful.
Read More: Adidas & Gucci's Umbrella Collaboration Gone Wrong
"Gucci is at the forefront of the luxury industry's foray into the world of gaming and as part of our mission to build meaningful relationships with communities in a genuinely authentic way, we are dedicated to supporting the up-and-coming generations of players to help manage the challenges they may face as a result of participating in esports," stated Nicolas Oudinot, govt vice-president of latest enterprise and chief govt of Gucci Vault, in a press release.
"Understanding the issues that are relevant to them and learning about these from the people they affect are at the core of this collaboration."
As part of the program, Gucci and FACEIT will also work with the World Health Organization (WHO). To find ways to support all gamers involved in improving their gameplay while making health and safety a priority. This will include mental and physical health, and fighting misinformation online, among other topics.
"We welcome efforts by Gucci and Faceit to encourage their large online communities to take the necessary steps for better health and wellbeing," said WHO's digital channels team lead Andy Pattison in a statement.
"We need to continue to reach people with lifesaving health messages where they are, in the palms of their hands."
Read More: A New Makeover? Heinz Ketchup To Introduce Paper Bottles To Help The Environment
Stay tuned to Brandsynario for the latest news and updates.