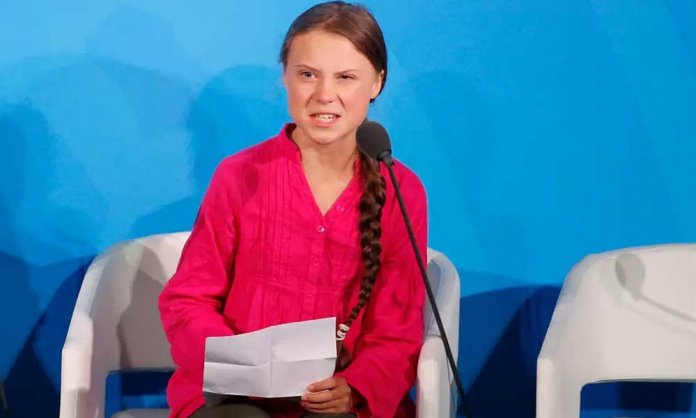 Swedish teenager and climate activist Greta Thunberg has been very vocal when it comes to actively shaming the world leaders and air travelers over climate change.
This has won her millions of supporters, however, it just might cost her the Nobel Peace Prize.
At 16, she would be the youngest receiver of the $930,000 award won by famous personalities such as Nelson Mandela, Jimmy Carter and Mikhail Gorbachev.
She would be the first to win the prize for environmental work since past U.S. vice president Al Gore.
While she has won many admirers, her blunt criticism of those who choose to travel by air has upset some people. The accusation towards world leaders by a teenager can cause problems, also
While liberals see her as daring for telling the truth about climate change, doubters describe her as a hypocrite. She has been accused of being manipulated by her parents.
She has denied allegations that she is paid for her activism or is being "used" by anyone.
She wrote on Facebook earlier this year that "there is no one 'behind' me except for myself. My parents were as far from climate activists as possible before I made them aware of the situation."
"It's been a while (since Gore was awarded the prize in 2007) … so that would boost her chances," Sverre Lodgaard, a deputy member of the award committee from 2003 to 2011, told Reuters.
"The problem is that the principle of 'flight shame' brings her chances … down. Shame is not a constructive feeling to bring about change."
Five years ago, Pakistani education activist Malala Yousafzai won the award at the age of 17, but her nomination was less divisive than Greta's.
The winner will be announced on October 11th.  If she wins, she'll be the youngest recipient of the award.
Stay tuned to Brandsynario for more news and updates.
16-year-old Activist Greta Thunberg Accuses World Leaders at UN Climate Summit for Stealing her Childhood