Google has released its yearly trend report for 2021 as this year comes to a close and we're shocked! The show has two GEO Tv dramas made in Pakistan that take their place amongst international hit shows. The list is definitely going to make the most of you nostalgic, have a look!

Year In Review 
The popular search engine, Google, released its annual list of top trending searches. These top trending searches were those that had a high spike in traffic over a sustained period in 2021, unlike in 2020 in Pakistan. The lists are divided into three categories to cover sports, movies, dramas, and animated films. All in all, it gives us a fascinating insight into the unique trends from the past year from Pakistan, condensing eras within the year.

Read more: Is It Time To De-Normalize Joint Family System In Pakistani Dramas?
Movies That Caught Our Attention
The movie and TV section is where the fun was. It shows the wide range of international influences on our choices and also how we also go according to famous trends. The movies that made it to the list are Black Widow and Eternals.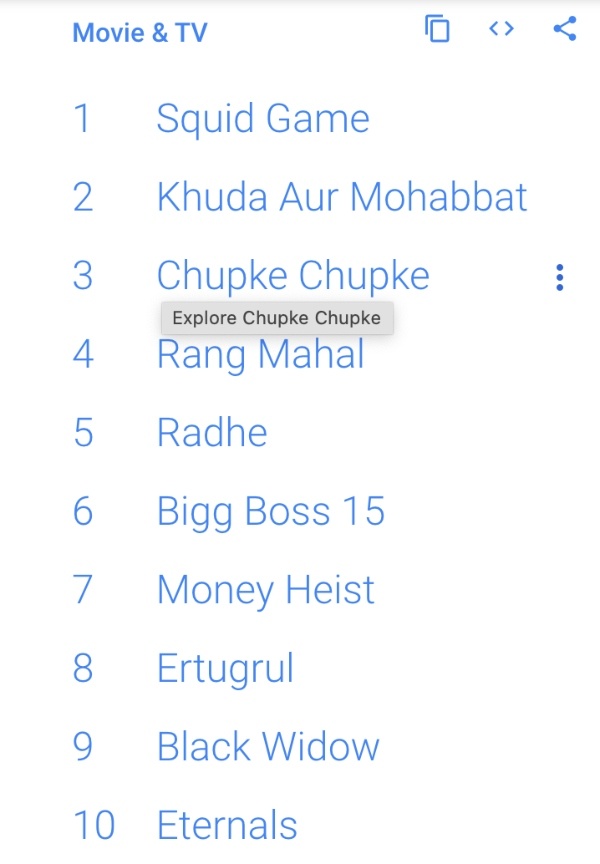 This is a little funny because these two movies came out in 2021 and were the movies hundreds of people saw in cinemas. This was big news because cinemas opened after almost 2 years. Thus, these movies got a lot of attention.
The TV Shows That Rocked The Trends: International
In TV shows, we can look at them as international and local. In the international, you can imagine what one of them hs to be! Of course, it's Squid Game. This show came like a wrecking ball out of nowhere and hooked people like anything. It also became the talk of the town locally and internationally and even children became hooked.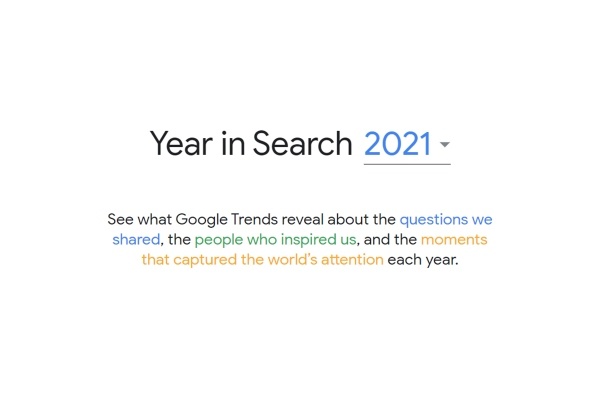 Besides Squid Game, Ertugrul, of course, also made it. Ertugrul was the oxygen of Pakistanis during the COVID-19 period. We'd be surprised if it wasn't there. Lastly, Money Heist is where it's at! The show that broke our heart and continues to do so was also one of the most popular searches.
Read more: 5 Pakistani Short Films That Are Way Better Than Dramas
The TV Shows That Rocked The Trends: Local
Many dramas also were a part of the most popular searches. Chupke Chupke, Khuda aur Muhabbat and Rang Mahal were the three dramas that made it to the top. All three of them continue to enjoy exceptional success as their audience fell head over heels in love with them.
Stay tuned to Brandsynario for the latest news and updates.