The Government College University, Lahore, has come in the news for a fantastic initiative they have taken. In a country where they are exploited, objectified, and discriminated against, GCU is opening its arms for them.
GCU Opens Seats For Transgenders
GCU just announced that in their undergraduate courses, now transgender people will be able to enroll. The university has allocated individual seats to them in various departments. Asghar Zaidi, Vice-Chancellor of GCU, has taken this initiative, and he's rightly lauded for it.
People Are Proud
Great initiative by VC GCU @zaidia for allocating special seats for transgenders in institution. Each seat in each department allocated, trans community will become frontline workers of society, says VC.#Transgenders #GCU

— Daniyal Umar (@Daniyalspeaks) August 8, 2020
Brilliant!
GCU Lahore lays out the welcome mat of Transgenders,
I Really hope the Management will also follow through to ensure that they don't get Bullied or Harassed !#ProudMoment 🌈#Ravian pic.twitter.com/wmSkKOK4iJ

— Qasim Ravian (@ravian_qasim) August 9, 2020
This is an excellent initiative by GCU for transgenders. And you guys are busy in making memes on it by saying "Good news for tik tokers" 😐. There's a lot of content to be made on tik tok but we use transgender as a "gaali." They're also humans. Please don't abuse them🙏🏻 pic.twitter.com/R24L0UL59L

— Amna Mushtaq (@Amnasayss_) August 9, 2020
The Streak Of Inclusivity
People of Pakistan are more than proud of the recent news. It constitutes another positive change in our country that will ensure an equal position for a minority. Welcoming them in educational institutes officially will ensure that they are given the same opportunities to rise as their other genders are. In other words, recent years have seen many developments in the move towards an equal position for transgenders in our country.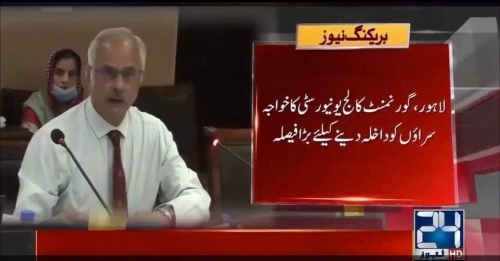 In 2009, a historic ruling was made by Supreme Court in which civil rights were awarded to the transgender community. Following that, several movements began to award them greater rights. Additionally, the option of the third gender was presented in the national identity card.
Transgender Rights Bill was passed in 2018, which was also a historic moment. Under the provisions of the act, the third gender could be declared in official documents. Moreover, the bill prohibited discrimination in schools, at work, on public modes of transit, and while receiving medical care.
The History of Transgenders' Education
Previously, in Pakistan, no other university granted or reserved individual seats for them. The majority of the transgender community in our country is not financially strong enough to be paying for education. Those who are are and do enroll in such universities often are bullied and harassed. As a result, making space for themselves in educational institutes is a struggle that seems easier avoided.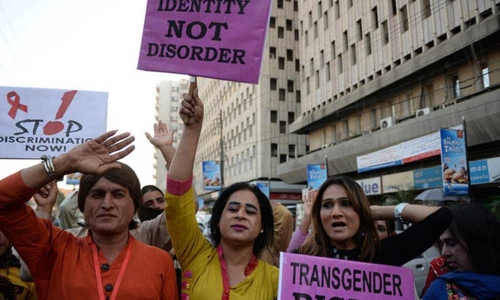 With individual seats being awarded, it is a way for GCU to tell their other students that they have a right to be here as much as you do. It is a way for their voice to be heard and a small initiative that can help them make their space.
The Cultural Taboo
For most people, transgender people are the butt of their jokes and entities that are amusing. They are not recognized as human beings. Moreover, several have lost their lives to sexual violence, discrimination, and poverty. We're moving at a slow pace to make the country safer for them, but hey, we are moving, and we're making progress.
All in all, this is an incredible initiative. Kudos to GCU for setting a precedent, and we're hoping they'll be able to safeguard the transgender people in their university as well.
Stay tuned to Brandsynario for the latest news and updates.