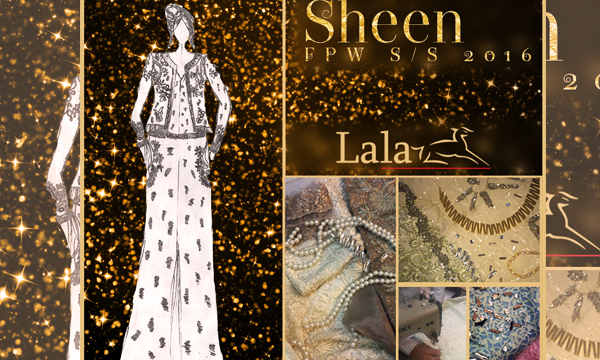 The leading textile brand LALA is all set to introduce their most recent edition of fabric, print and embroideries 'SHEEN' at Fashion Pakistan Week (FPW) 2016. Lala has recently introduced its brand flagship outlet in Karachi in February 2016.
LALA's diversification into the entertainment and lifestyle industry through their collaboration with the Pakistani film BACHAANA; 'SHEEN' exudes a fusion of eastern and western cuts in 16 designs. 'SHEEN' has taken inspiration from shimmer and glitter and embodies some of the finest fabrics in shades of gold along with signature sequences and stones embellishments of Zari embroidery interpreted across a range of silhouettes.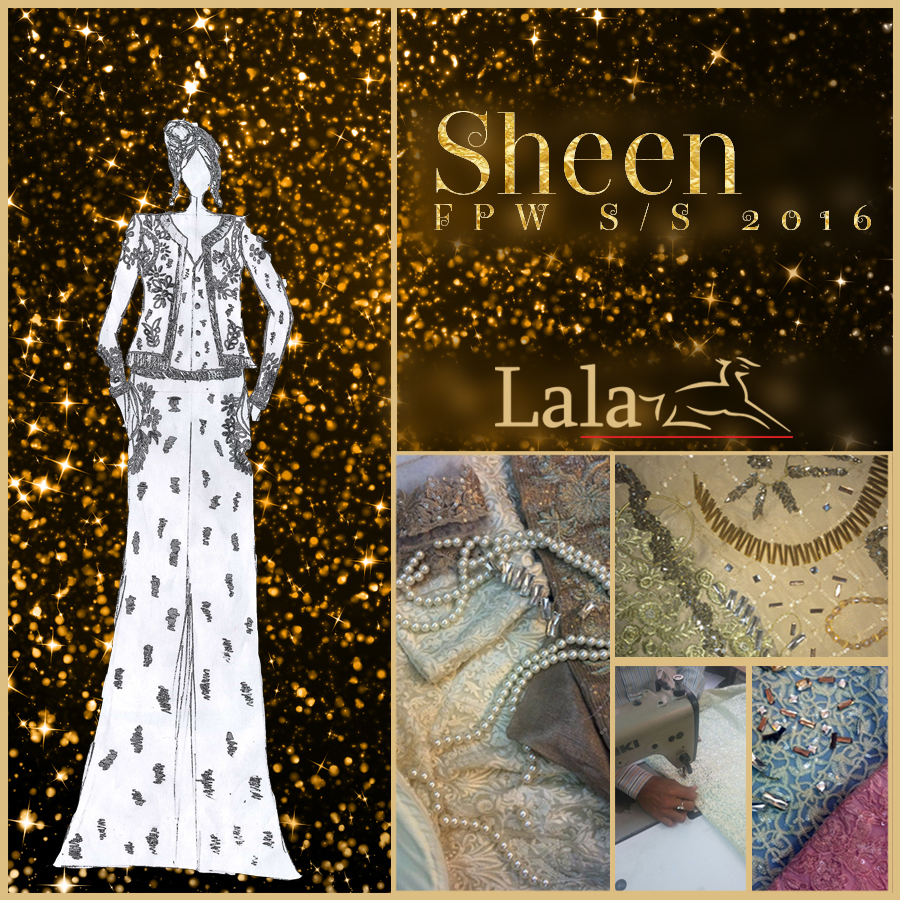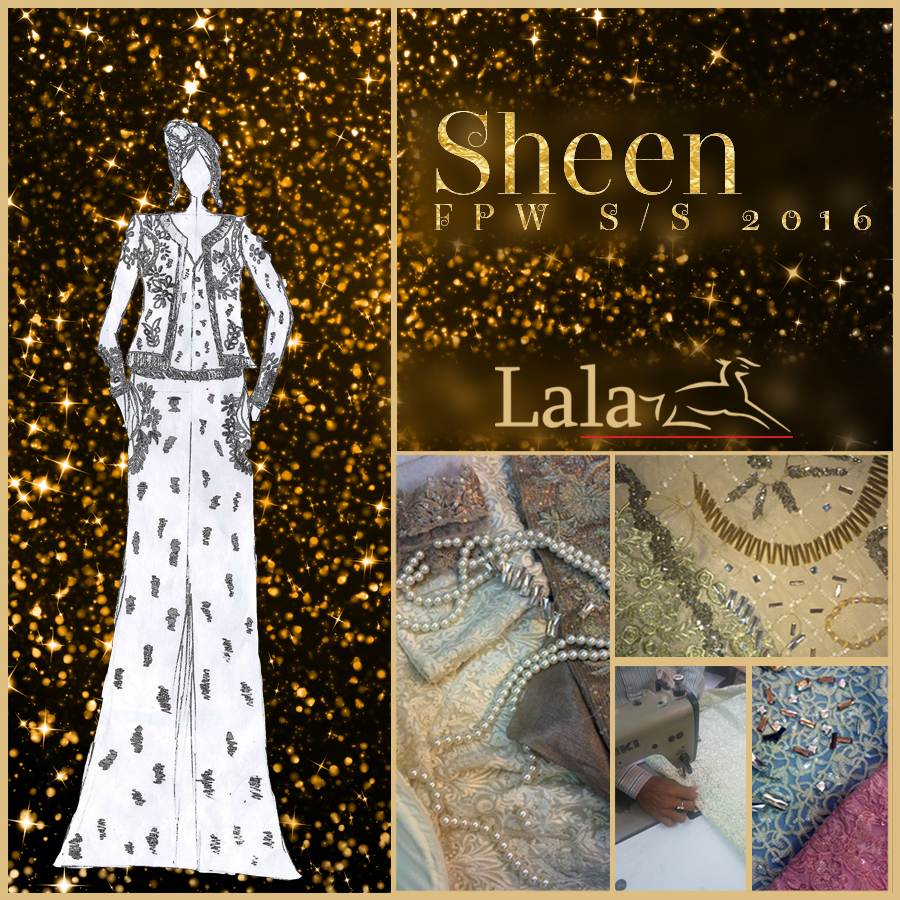 Speaking about LALA's participation at FPW '16, CEO Pervez Lala said: "We have showcased at #FPW frequently/regularly, where every year we always work to introduce new concepts in terms of what is possible when you have loose fabric. Being a textile brand, our goal is to inspire audiences to create the perfect ensemble that portrays their personality. This year #LALA 'SHEEN' focuses on extravagance; how simple fabric with a gold colour pallet can be transformed into a unique ensemble."
Lala FPW Lunch was also held to launch the Sheen Collection at FPW'2016 yesterday which was attended some of the famous faces of the entertainment industry and the fashion fraternity.
View the images below:
LALA has today grown to encompass diverse retail brands providing accessible summer; midsummer and winter fabric ranges. Today, with their multiple decades of seasoned experience, Lala continues to provide quality material through custom prints throughout the year that is available at their Flagship Store in Karachi as well as leading stockists across Pakistan
With exponential reach within Pakistan, India, Bangladesh, the Middle East and the UK, LALA brand is best known for their seasoned experience in manufactured, producing and retailing quality textile with a commitment to principled trade.
More images from the FPW lunch hosted by LALA
A socially conscious and responsible brand, LALA currently sponsors vocational training programmes across the Sub-Continent under their #LALALightsUpLives project.
http://www.brandsynario.com/fpw-2016-expectations-from-pakistans-biggest-fashion-event/
Stay tuned to Brandsynario for more updates!