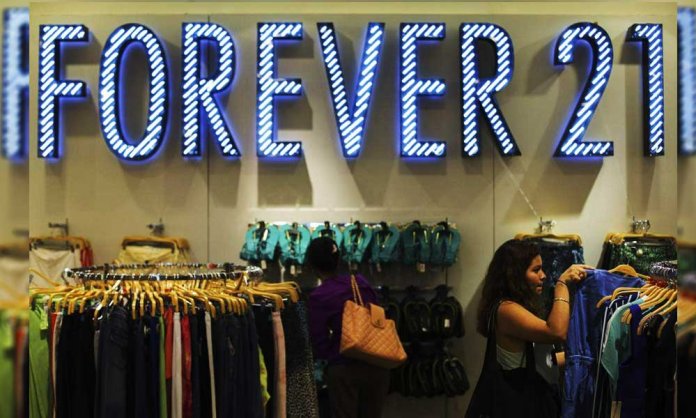 Forever 21 is preparing for a potential bankruptcy, reported Bloomberg on Wednesday, quoting people with information of the plans.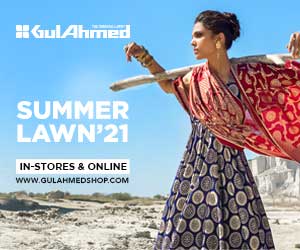 According to the report, the company has been in talks for additional financing and working with a team of advisers to help it restructure its debt, but negotiations with possible lenders have so far stalled, the people said.
The focus has therefore shifted toward securing a potential debtor-in-possession loan to take the company into Chapter 11, they said, even as some window remains to strike a last-minute deal that keeps it out of court.
To make things worse for the company, Popstar Ariana Grande has filed a lawsuit against fast-fashion retailer brand and Riley Rose for unapproved use of her "name, image, likeness and music" to promote their brands and extract sales.
According to the lawsuit, filed in US District Court in California, Forever 21 asked Grande to partner with the brand in late 2018 but she refused.
Her lawyers claim that Forever 21 consequently plagiarised imagery from the video for Grande's single 7 Rings, released in January, for an advertising campaign.
If Money Heist was Made in Pakistan, Here's Who We Would Love to Cast!
One post on Forever 21's Instagram account featured a Grande lookalike wearing a high ponytail and hair accessories including pink puffballs and sparkly tassels. The look is exactly like the singer's in the 7 Rings video.
The caption below the image quotes a lyric from the song: "Gee thanks, just bought it!"
Other promotional content also resembled the singer. The lawsuit declared the resemblances to be "uncanny", claiming: "Forever 21's intent was clear: to suggest to the viewing public that Ms. Grande endorsed Forever 21, its products and was affiliated with Forever 21."
It continued that one Instagram post by Grande is worth "well into the six figures".
Grande's lawsuit against the company is asking at least $10 million in damages for copyright and trademark infringement, false endorsement and violating her right of publicity.
The company responded to the suit in an email to CNN, which said, "Forever 21 does not comment on pending litigation as per company policy. That said, while we dispute the allegations, we are huge supporters of Ariana Grande and have worked with her licensing company over the past two years. We are hopeful that we will find a mutually agreeable resolution and can continue to work together in the future."
However, the brand might not be able to afford to employ the famous superstar or to deal with her lawsuit.
Have a look at the Twitter reactions:
So wait, Forever 21 was 5 seconds away from filing bankruptcy last week, and now Ariana Grande just hit them with a FAT lawsuit??? 80% off sale otw.

— Vee (@valenciagaa_) September 3, 2019
how is ariana grande gonna get $10 million from forever 21 when they are already bankrupt pic.twitter.com/18G5IgEjVh

— 𝒽𝒶𝓎𝒹𝓃 | accont fan (@gayghostin) September 3, 2019
Fair play to .@ArianaGrande but a few things have to be said. No way do .@Forever21 have $10,000,000. They are bankrupt. Well if they weren't before they will be now!!! 😂 #ArianaGrande #teamariana #forever21 #forever21isoverparty #notforever21 #businessoffashion

— Mark Stuart (@Disco_MarkY) September 3, 2019
What are your thoughts? Comment and let us know.
Stay tuned to Brandsynario for more news and updates.