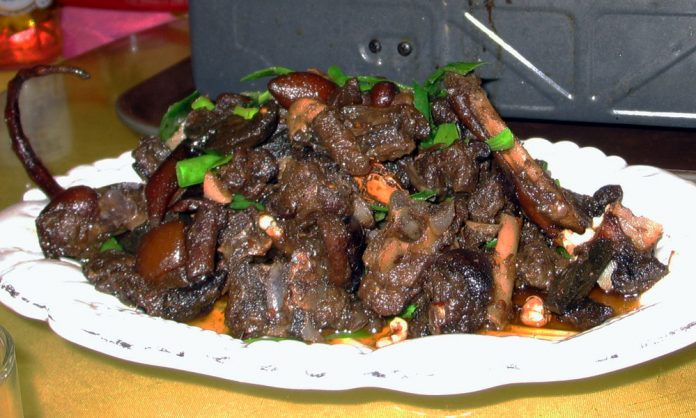 The Minister of State for Interior Shehryar Afridi, who assumed office on Monday, has said that forbidden meat is being sold in the capital city of Islamabad. Afridi added that the sale of pork, dog and donkey meat needs to be checked.
The Senate Panel had a review of the Islamabad Pure Food Authority Bill, introduced by Senator Azam Khan Swati of Pakistan Tehreek-e-Insaf. The Senator stated that there is absolutely no check and balance of operations in Islamabad.
"There are 16 companies selling bottled water but nine of them are packing and selling water that is unsafe for human consumption," -Swati
On the other hand, Committee Chairperson Senator Rehman Malik directed the Federal Investigation Agency (FIA) to investigate the matter and stated:
"Nobody can touch those selling yogurt and milk in this country. There is no testing mechanism. Animals should be inspected for their health before they are slaughtered," -Malik
He added that the meat is being transported within the city openly in trucks and has become a common sight on the roads. He further pointed out that this action is a serious threat to public health.
However, an interesting question which has arisen in the midst of the situation is if this is due to the increase in the Chinese population in Pakistan? Time will tell after further investigation what is the fuss actually about.
Stay tuned to Brandsynario for more news and updates.