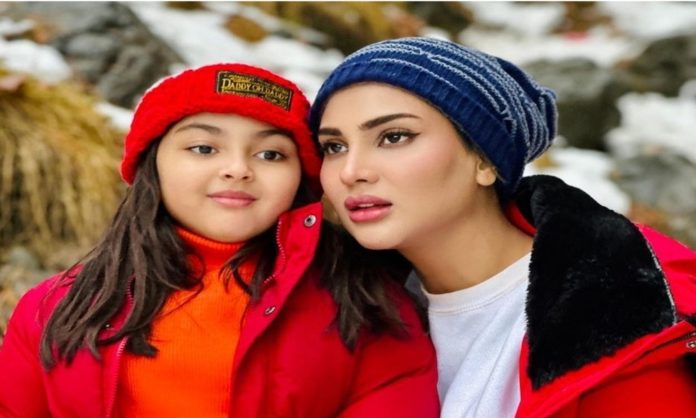 A recent video going viral on social media has got the netizens talking about Fiza Ali's divorce. Meanwhile, the actress's ex-husband has come forward in her defense and asked the channels to stop hosting such shows to increase their ratings.
What Went Down With Fiza Ali?
Fiza Ali was recently invited by Nida Yasir on her morning show which was dedicated to single mothers. While talking about marriage and divorce, Fiza shared details about her marriage and the toll a divorce can take on a woman. While talking about the trauma, the actress got quite emotional as she shared details about not receiving the kind of love she wanted from her husband.
Once the video went viral netizens started mocking the actress for making fun of her divorce and sharing personal details on social media about her divorce. The backlash pushed her ex-husband to share a detailed statement on his Instagram where he mentioned that the host had completely strayed from the topic of the show and instead proceeded with the questions about our divorce.



Fiza later shared the post on her social media account and shared her disbelief at how the matter has escalated in the name of TRPs and ratings.
Take a look at their post below.
Read More: Sorry, Not Sorry: Here's What's Wrong with Ayeza Khan's Apology
Before we head on to the netizens' reactions, here's a clip of Fiza's interview from the morning show below.
The Public Sentiment
The public's reaction to the video and the statement was rather diverse as they shared their thoughts on social media. While some accused Fiza of going into details about her divorce, others wondered the reason behind their divorce if both parties were so respectful and considerate of each other. Regardless, fans' disappointment is evident with the whole scenario.

What are your thoughts on Fiza's interview? Let us know in the comments below.
Read More: Ayeza Khan Confuses Fans With Her Latest Instagram Story
Stay tuned to Brandsynario for the latest news and updates.