Yogurt is known for its nutritional and probiotic properties. According to health experts, yogurt is as beneficial outside the body as it is on the inside. Yogurt is water-soluble, which means your skin can get all the nutritional benefits since your skin absorbs the nutrients from it. The high water content provides firmness, elasticity, and a brightened hydrated skin. It also serves as a gentle exfoliator due to AHA's and helps with anti-aging and skin healing.
Now that you know why yogurt is good for you, you must be wondering, "How can I use it to get great skin?" Try these DIY yogurt masks to get more nourished and revitalised skin at home.
1. Strawberry & Yogurt Mask
Strawberries contain a high amount of antioxidants which are beneficial to fight the signs of aging. Mixed with yogurt, these two can provide instant brightness and moisture to the skin. To make the most of it, make sure to cleanse your face properly to get rid of all the dirt and oil.
Ingredients
Yogurt
Strawberries
Honey
Instructions
In a small mixing bowl, mash two ripe strawberries with a fork
Add one teaspoon honey and mix well
Measure out one teaspoon yogurt and stir it into the strawberries and honey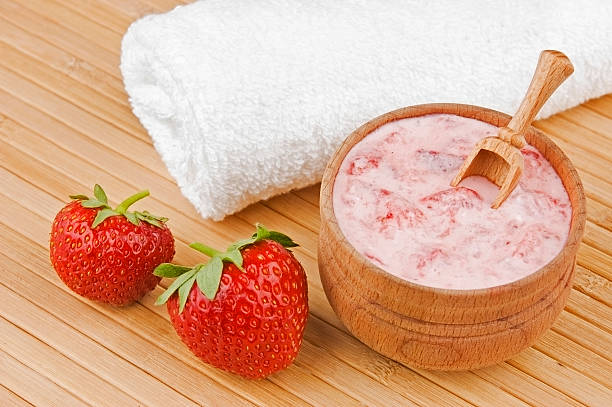 2. Oatmeal & Yogurt Mask 
Oatmeal can work as a gentle exfoliator while nourishing your skin. It can help remove all the dead cells, dirt, and oil from your pores. However, the rough texture of oats can damage the skin barrier and create micro-tears, so make sure to grind the oats before mixing them up with yogurt.
Ingredients
Instructions
Measure one teaspoon of yogurt & add one teaspoon of oatmeal to it
Let it sit for a few minutes
Add one teaspoon of honey
Apply it evenly on cleansed and dry skin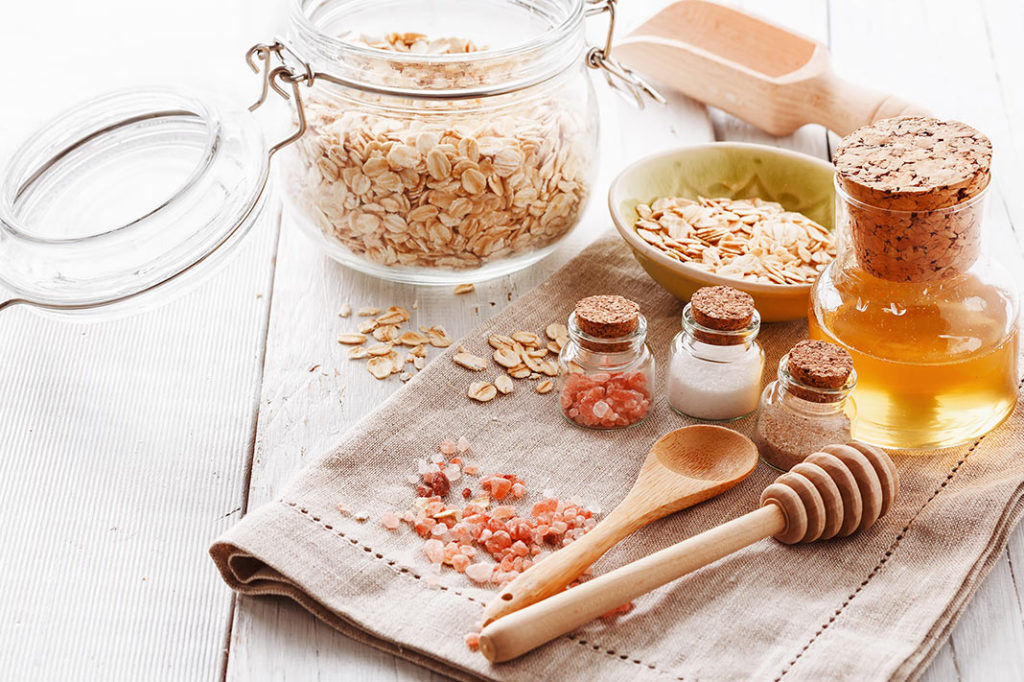 Read more: 6 Simple Ways To Get Heatless & Bouncy Curls
3. Rose & Yogurt Face Mask
The rose and yogurt facemask is the perfect option for your skin needs extra TLC. Rosewater is known for its hydrating properties. It fights the bacteria and maintains the PH of the skin, which is essential for skin health. It also reduces inflammation and soothes the skin barrier.
Ingredients
Instructions
Mix 1 tablespoon rose water and one teaspoon honey
Add one tablespoon yogurt
Stir well and apply on dry skin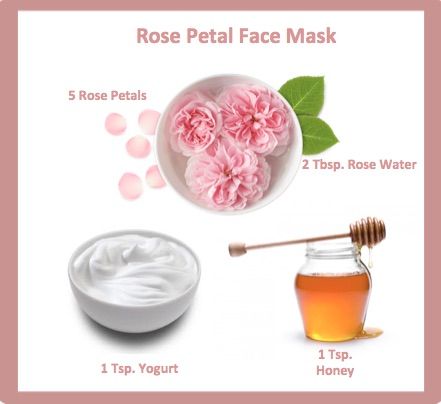 4. Turmeric & Yogurt Face Mask
Turmeric is one of the best DIY skincare staples. Known for its anti-inflammatory properties, it boosts immunity within the skin. Turmeric also works as an antibacterial agent and helps with acne. However, turmeric might stain your fave, so make sure not to leave it on for long.
Ingredients
Instructions
Measure 2 tablespoons of yogurt into a bowl
Stir in 1 teaspoon turmeric powder and mix well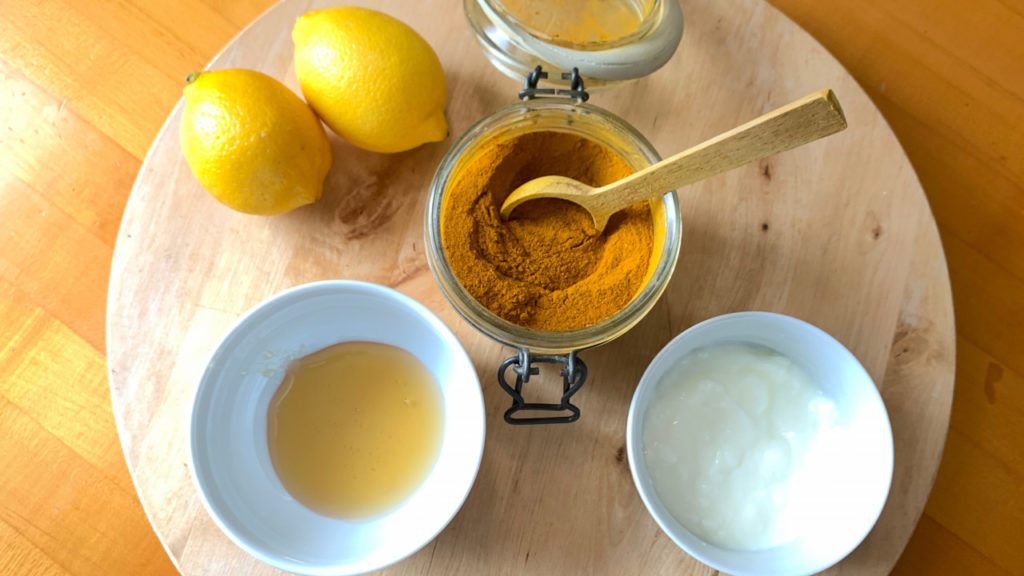 5. Green Tea & Yogurt Face Mask
Green tea can help fight radicals when it is taken in a liquid form. However, it also serves as a toning ingredient when applied to the skin. Green tea helps to hydrate the skin while reducing redness and scarring. Mixed with yogurt, it can serve as an elixir of youth for the skin.
Ingredients
Yogurt
Honey
Green tea (strongly brewed)
Ingredients
Mix 1 tablespoon of yogurt and honey
Pour in 3 tablespoons strongly-brewed green tea.
Stir to form a paste and apply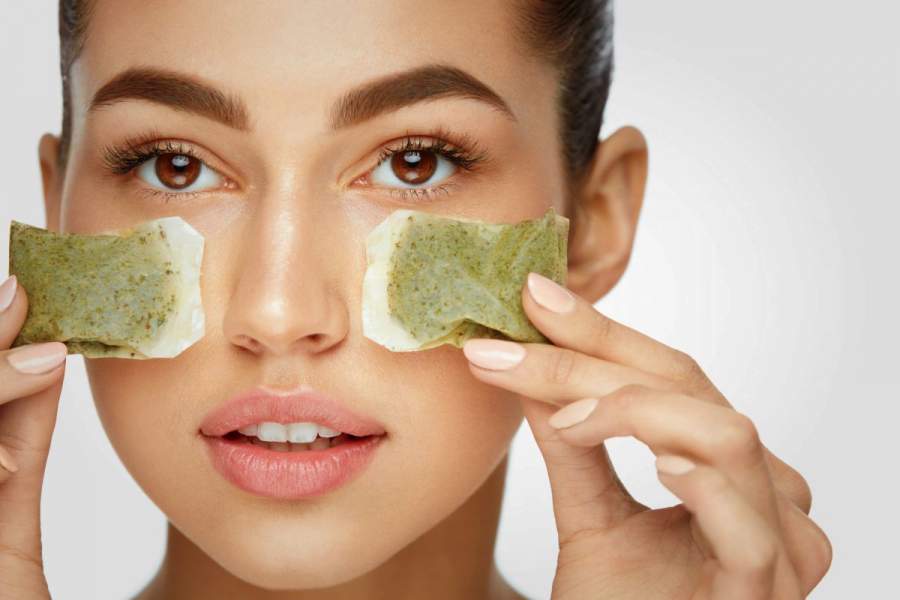 Stay tuned to Brandsynario for the latest news and updates.