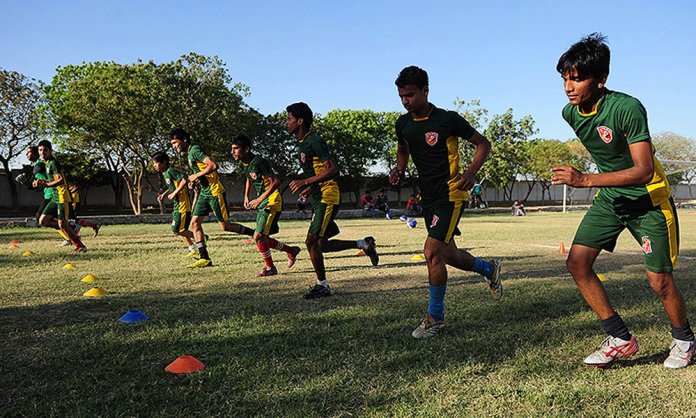 The 2022 FIFA World Cup in Qatar, with 4 years to go, will be changing the lives of thousands of Pakistani children.
Those young and talented kids who have been deprived of their right to education will finally have a chance to strive for it. Over 150,000 Pakistanis children will be enrolled in school or will take up sports as their career option.
This is possible because of a mutual understanding between British Council Pakistan and the hosts of the 2022 World Cup. The mission is to expand the ILM campaign to more than 60 districts to help 135,000 children with their right to primary education.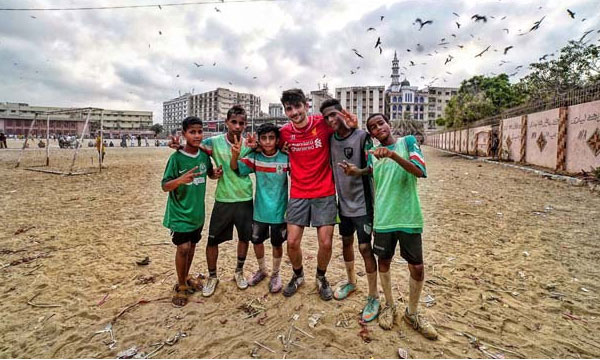 "Generation Amazing has been active in Pakistan since 2010. We have built football pitches for children and young people from disadvantaged communities and mentored ambassadors to deliver our football for development programmes," -Isabel Gultresa, Qatar's Supreme Committee CSR manager
Another program called 'Dosti' will also be rolled out across 200 schools in Karachi in the goodwill to educate at least 20,000 boys and girls.
These schemes are a part of the 'Educate a Child' initiative which has a goal to make a difference by reaching out to the estimated 61 million school-aged pupils who are missing out on their chance at a better life.
"Partnering with 'Educate a Child' allows us to continue making an impact in the country on a broader scale. Through football, we will reach children who didn't previously have access to education, while also boosting the number of young people playing and engaging in sporting activity."
Another international programme called 'Generation Amazing' aims to benefit at least 1 million individuals by the year 2022 and is being carried forward by former Barcelona and Spain midfielder, the legend, Xavi Hernandez, 38.
"The Generation Amazing motto would be similar to Johan Cruyff's motto: 'If you have the chance to help someone, you should'. I have seen first-hand what football can achieve in communities in Qatar and across the region. Football has the power to unite people, dispel stereotypes and break down social barriers." -Xavi Hernandez
One refugee at the Al Baqa'a refugee camp in Jordan said: "It was the best experience I ever had. I love football and my teammates. We take the games very seriously, but it doesn't matter who wins or loses. Just that everyone plays and has fun. I dream of becoming the best footballer in the world."
It is great to see how sports is contributing towards such issues faced by our children and society. Sports icons have made it their mission to lead these campaigns so that the country's future can be saved.
Kudos to everyone who has worked day and night for these schemes and programmes!
Stay tuned to Brandsynario for more news and updates.
Pakistan vs Ireland 2018: Four Lessons Learnt from the Irish Victory