Feroze Khan seems to have a penchant for taking on the most morbidly unstable characters. His latest drama with Sana Javed, Aye Musht-e-Khaak is going viral repeatedly because many scenes are just beyond our comprehension. This latest clip simply has us reeling from shock: why is this being aired and how crazy is the acting? Read more about it here.
The Latest Clip Going Viral
In this latest clip, the protagonist, Feroze Khan in the drama serial Aye Musht-e-Khaak, is simply going wild. He's roaring on his own mother and going haywire while sitting at the wheel of his car. We can't really make out any dialogues which in itself is a problem. It appears the actor may have gotten too into it to the extent that he forgot to clearly make out the words. Regardless, we did catch onto "mujhe khush karne wali baatein kyun nai karti?"
View this post on Instagram
The whole argument between mother and son is based on how the girl isn't conforming to what he wants. He has made up a fantasy in his mind about her. When the girl doesn't act according to it, he goes haywire.
Why Are We Showing This?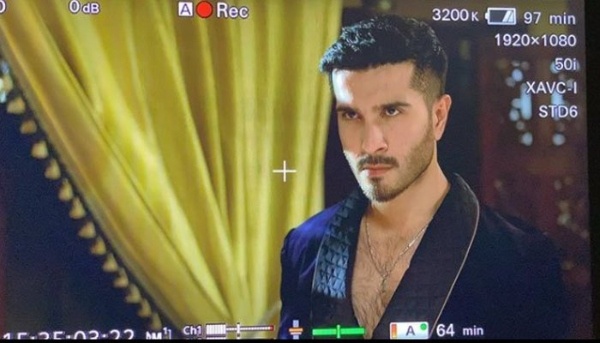 The character Feroze Khan embodies is truly repulsive. He acts as the self-assured, narcissistic, egoistic maniac who can not take no for an answer. This uncontrollable fits of rage in which he even disrespects his own mother is such an undesirable portrayal. So, what is the drama trying to achieve by showing someone like this?
Read more: The Portrayal Of Toxic Heroes In Pakistani Dramas – Will It Ever Stop?
Feroze Khan may have several fans of his who are of an impressionable nature or of a young age. If they're watching this, what do you think they will learn? Men have the right to get everything they want and women must conform to their desires.
What Are People Saying?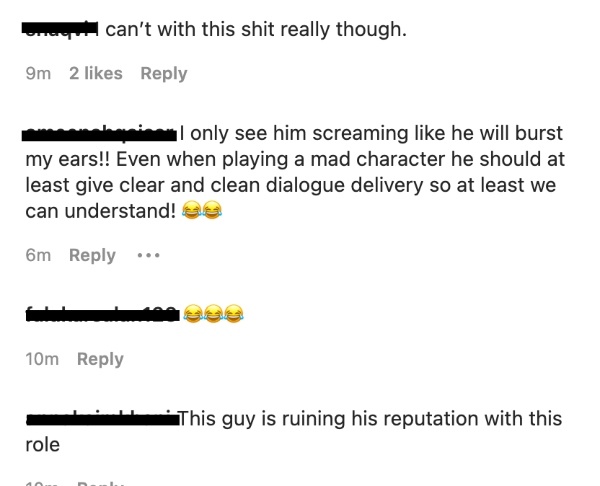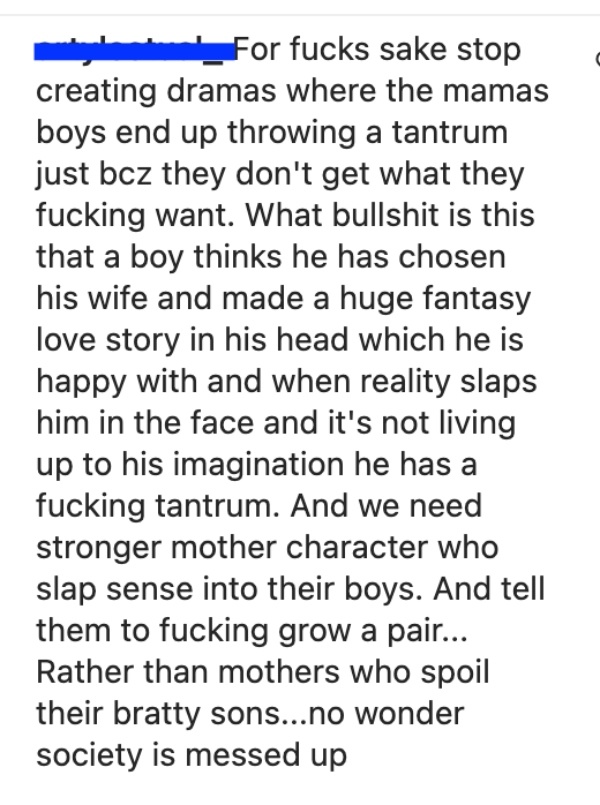 The Sad Mama's Boy Reality
This clip also portrays a very sad reality which is of how mothers coddle their sons in our society. The woman's son is clearly going mad and needs help – at least anger management help – and she's bearing it as if it is normal. Moreover, instead of setting him straight, she's adding to it! 
It is this culture of mothers coddling their sons that assures and encourages said sons to mistreat women or their wives. Why do we have to glorify this?
Read more: Feroze Khan Gets Trolled Over His Rapping Debut
Stay tuned to Brandsynario for the latest news and updates.