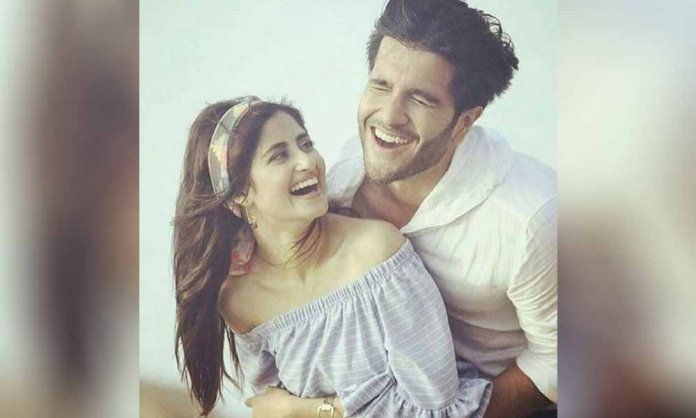 In the past few years, Feroze Khan has skyrocketed to stardom with his back-to-back television hits, including Chup Raho, Gul-e-Rana, Khaani and the latest drama 'Romeo Weds Heer'.
The heartthrob's powerful performances and fierce characters have also made him bag various accolades.
It is to be noted that during his career, he developed a strong on-screen chemistry with Sajal Aly. The actor starred with her in two dramas, Chup Raho and Gul-e-Rana along with a movie 'Zindagi Kitni Haseen Hai'.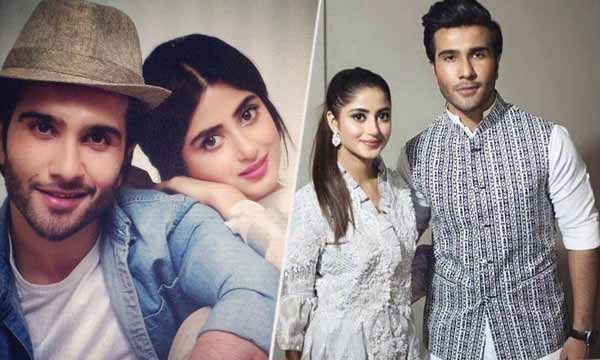 Prior to his marriage with Alizeh, Feroze was passionately linked with Sajal by fans of the couple and rumors were rife that the pair was dating.
Feroze Khan Slams Hum Style Awards for Mocking His Wife Alizeh
However, we finally know what was really cooking between the pair.
In a heart-to-heart conversation with the acclaimed journalist Fifi Haroon, Khan finally cleared the air about his relationship with Sajal.
Fifi candidly asked the actor about Aangan's teaser starring Sajal Ali. Feroze replied:
Sajal has literally blown me away with her acting, her dialogue delivery, and her expressions. I was thinking from where she has taken inspiration from for her role.
The host then boldly asked Feroze if he misses Sajal. Our hero replied:
If I will ever miss Sajal, I will pick up my phone and give her a call. We are quite normal now and there is nothing really between us.
Fifi then went a step further and asked her guest the nature of his relationship with Sajal.
We are still really good friends. I respect her a lot. She is a really brilliant actress and I wish all the prosperity in the world hits her.
At one point during the interview, Feroze revealed to Fifi that he was involved in multiple relationships before his marriage.
I did not have one involvement, I had multiple involvements before marriage.
However, Khan revealed that he is madly in love with his wife Alizeh and marriage indeed suits him.
Feroze Khan Loses His Cool at Protesters at Teefa in Trouble Premiere
Have something to add to the story? Let us know in the comments below.